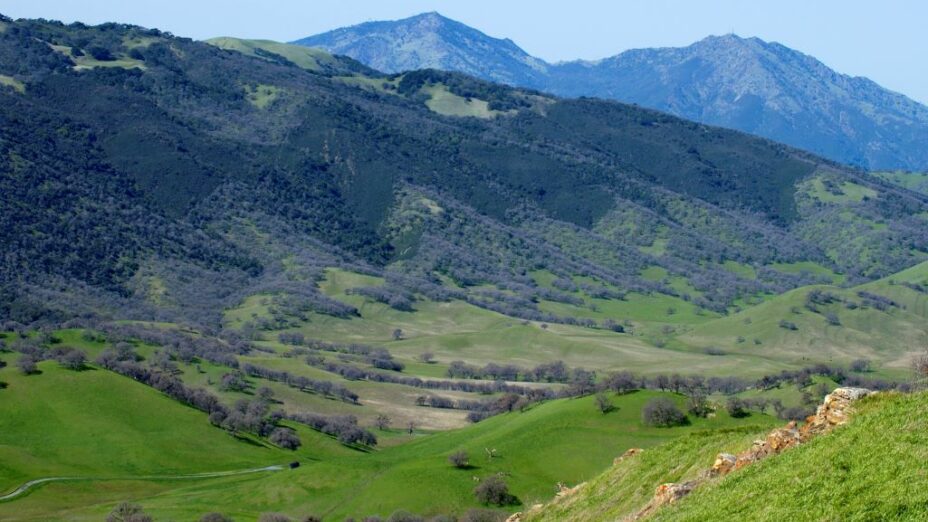 ---
Amble along Round Valley Creek and search for wildlife on this family-friendly trail. This out-and-back trail is great for spotting wildlife and learning about local history.
Distance: 4.8 miles
Elevation change: 426 feet
Difficulty: Moderate
Hiking time: Two hours
Trail surface: Dirt
Best season: Spring
Hours: 8 AM to sunset
Managing agency: East Bay Regional Park District
Trailhead location: Round Valley Regional Preserve Trailhead at 19450 Marsh Creek Road in Brentwood
Description:
Start at the Round Valley Regional Preserve Trailhead and head right to get onto the Miwok Trail. There is a picnic area at the end of the Miwok Trail where hikers can stop to eat and rest.
Once you reach the junction on the trail, go right onto the Murphy Meadow Trail. In less than a mile, go right again to get onto the Fox Tail Trail. Then, hike to the end of the Fox Tail Trail and enjoy the beauty of Round Valley!
Round Valley Regional Preserve is classified as sensitive wildlife habitat, so unfortunately dogs will not be able to join you. In the spring, this park is an excellent place to see wildflowers—with views of open meadows and oak woodlands. In 2022, our 24-hour BioBlitz partially covered Round Valley, discovering a variety of rare plants and animals.
Historically Round Valley was a boundary between several different Native American tribal areas—where they would meet to trade and interact.
Top photo by Scott Hein