Join Our Volunteer Crew!
We Depend on You
With current development pressures and projected population growth in the Bay Area, Save Mount Diablo's work is more important now than ever.
Given limited staff, resources, and time, Save Mount Diablo depends on volunteers to take organizational effectiveness from excellent to exceptional. Save Mount Diablo seeks to connect a passionate community to our mission, cultivating a sense of ownership and proficiency in every volunteer position offered. Whether you want to help with restoration and stewardship, build and maintain trails, help with events, assist in the office, lead hikes, or advocate for us, there's a place for you.
---
Volunteer Opportunities
Join Save Mount Diablo's passionate, energetic and dedicated volunteers. There are plenty of opportunities to help us protect natural lands on and around Mount Diablo. Our open volunteer positions are below. Check the categories to find the appropriate contact for each department, and send them a brief email stating your interest and best way to reach you.
Even if you don't see a match, we may have a place for you!
Contact us for more information.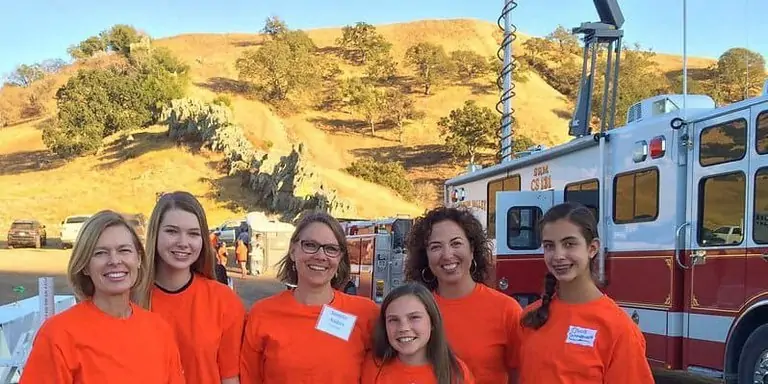 ---
Volunteer Opportunities for Individuals by Category
Browse our volunteer categories to learn more about each area.
The following descriptions are just for your information. You do not have to choose only one area in which to work—you are welcome to volunteer across a variety of areas. However, if you do have a particular interest in volunteering for a specific category, we have included direct contact information for the staff in charge of coordinating volunteer work in that category.
Still not sure how you would like to get involved? Give us a call or drop by our office during business hours and we'd be happy to chat with you. Let us know if you have any questions!
***Our Policy on Volunteers under the Age of 18
As we continue to strive to bridge the gap between youth and nature, we encourage families and youth groups to participate in our stewardship workdays. We have outlined our policy on volunteers under the age of 18 in order to create the best environment for everyone involved. Please note, our stewardship workdays are not drop-off programs.
Young volunteers under the age of 18 must have a signed waiver by a parent or guardian. In addition, they should meet one of the following requirements before participating on our stewardship workdays:
Be accompanied by their adult guardian/parent/chaperone throughout the duration of the workday
Be a part of a recognized organization (such as a school group, youth group, etc.) with their authorized chaperone/teacher/leader present at the workday
If you have any questions about our policy, you can reach our Diablo Restoration team leader, Haley Sutton, at dirt@savemountdiablo.org.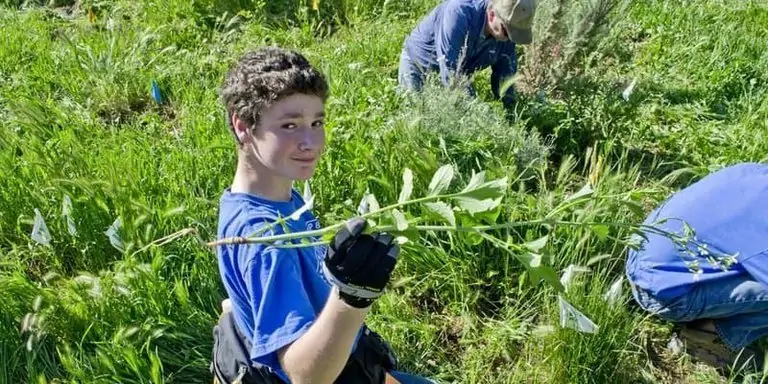 ---
Diablo Restoration Team Workday Calendar
Another way to get involved is by joining a Diablo Restoration Team (DiRT) workday. DiRT is dedicated to the conservation and enhancement of natural resources in Contra Costa County. Volunteers meet monthly to get DiRTy and contribute to the stewardship of habitat for sensitive and endangered species. Sign up below to volunteer to restore land at several sites on the east side of Mount Diablo.
Upcoming DIRT work days are shown below. Not available on these dates? Check out the rest of the schedule in our annual DiRT calendar.
Join Us in the Field!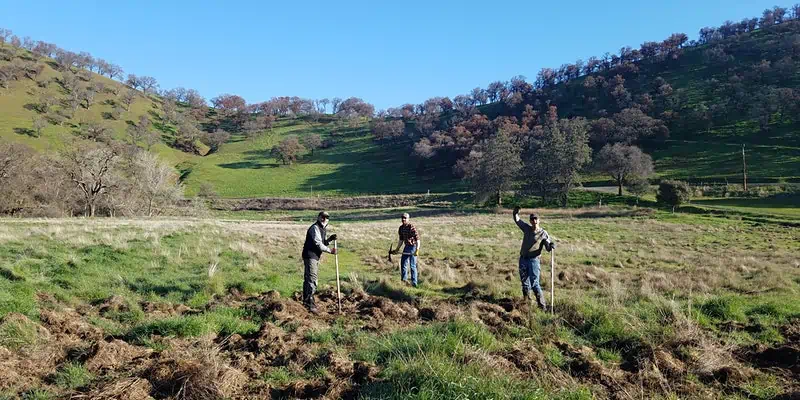 ---
For Groups and Corporations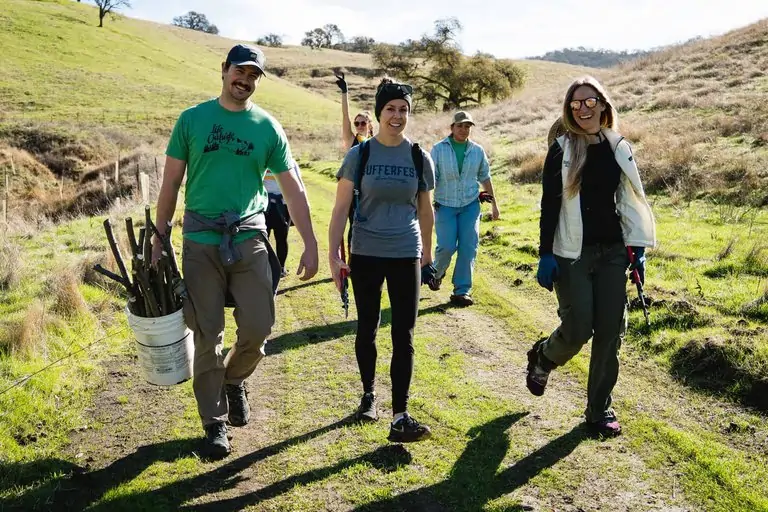 Corporate Volunteering
Our corporate partners play an important role in the protection, restoration, and celebration of Mount Diablo. Save Mount Diablo partners with companies in a variety of ways—through sponsorship, volunteer days, special events, grant contributions, and more. Learn how your company can be an integral part of our work, and discover the benefits that you, your employees, and clients will receive.
Group Volunteering
Your group can have fun outdoors, learn about Save Mount Diablo's land conservation message, and help us protect open space. You can work with Save Mount Diablo to schedule a special volunteer program for your corporate or community group.
For more information and to get started on scheduling a special program for your group, fill out this group workday interest form.
If you have additional questions, please contact us at groupvolunteers@savemountdiablo.org 
---
Volunteers are the lifeblood that runs through this organization.
Save Mount Diablo is lucky to have amazing volunteers who help us to keep things running smoothly.
From setting up tables for Moonlight on the Mountain once a year to dedicating dozens of hours stewarding our properties, we can't do it without our talented and generous volunteers.
Our volunteers not only work side by side with us, they give us an extra dose of inspiration to continue our work to preserve open spaces right here in the Bay Area for people and wildlife to enjoy.
We thank all of our volunteers from the bottom of our hearts. Each month, we select a volunteer to recognize for their outstanding work.
Here are some of their stories.