Restoration Is a Group Effort!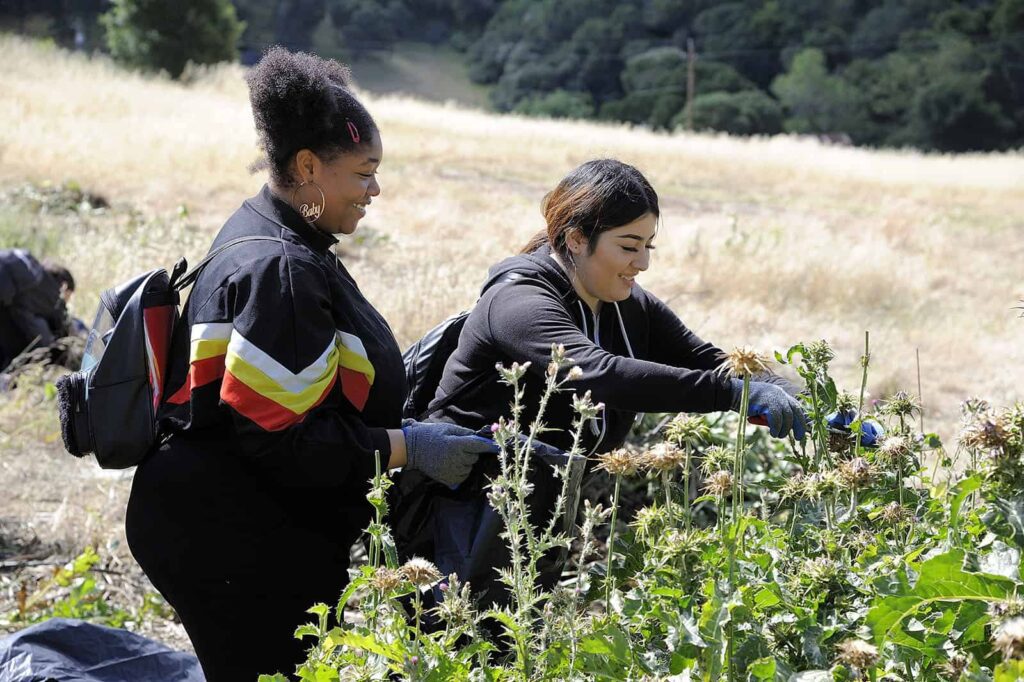 The Diablo Restoration Team (DiRT) is dedicated to the conservation and enhancement of natural resources in Contra Costa County. Volunteers meet monthly to get DiRTy and improve habitat for sensitive and endangered species. They weed, water, plant, clean, and build. Workdays are open to the public.
Check out our calendar below for a list of upcoming workdays. Please RSVP.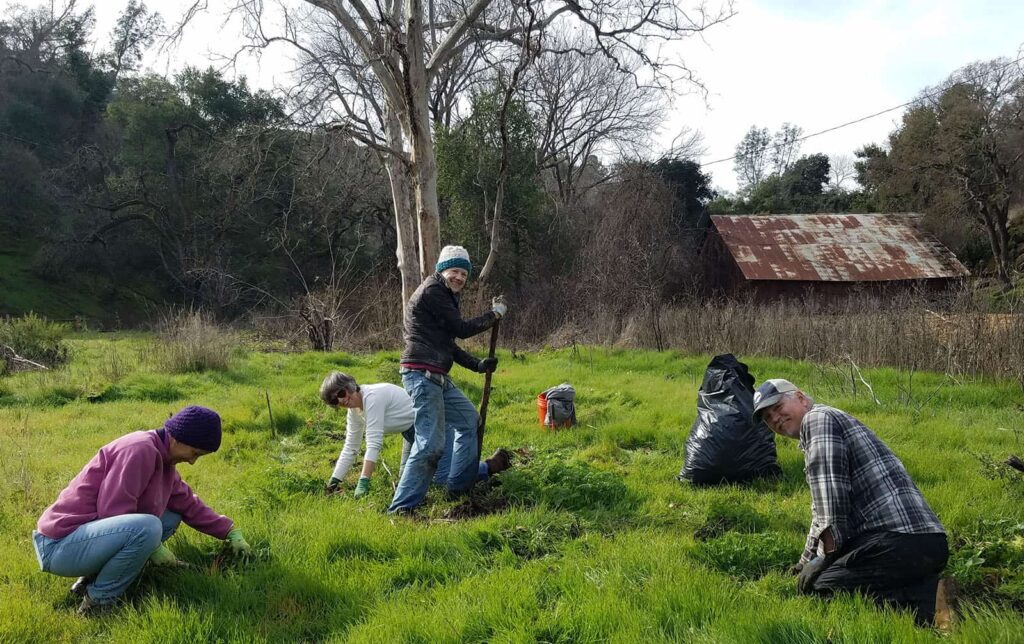 ***Our Policy on Volunteers under the Age of 18
As we continue to strive to bridge the gap between youth and nature, we encourage families and youth groups to participate in our stewardship workdays.
We have outlined our policy on volunteers under the age of 18 in order to create the best environment for everyone involved. Please note, our stewardship workdays are not drop-off programs.
Young volunteers under the age of 18 must have a signed waiver by a parent or guardian. In addition, they should meet one of the following requirements before participating on our stewardship workdays:
Be accompanied by their adult guardian/parent/chaperone throughout the duration of the workday
Be a part of a recognized organization (such as a school group, youth group, etc.) with their authorized chaperone/teacher/leader present at the workday
If you have any questions about our policy, you can reach our Diablo Restoration Team leader, Haley Sutton, at dirt@savemountdiablo.org.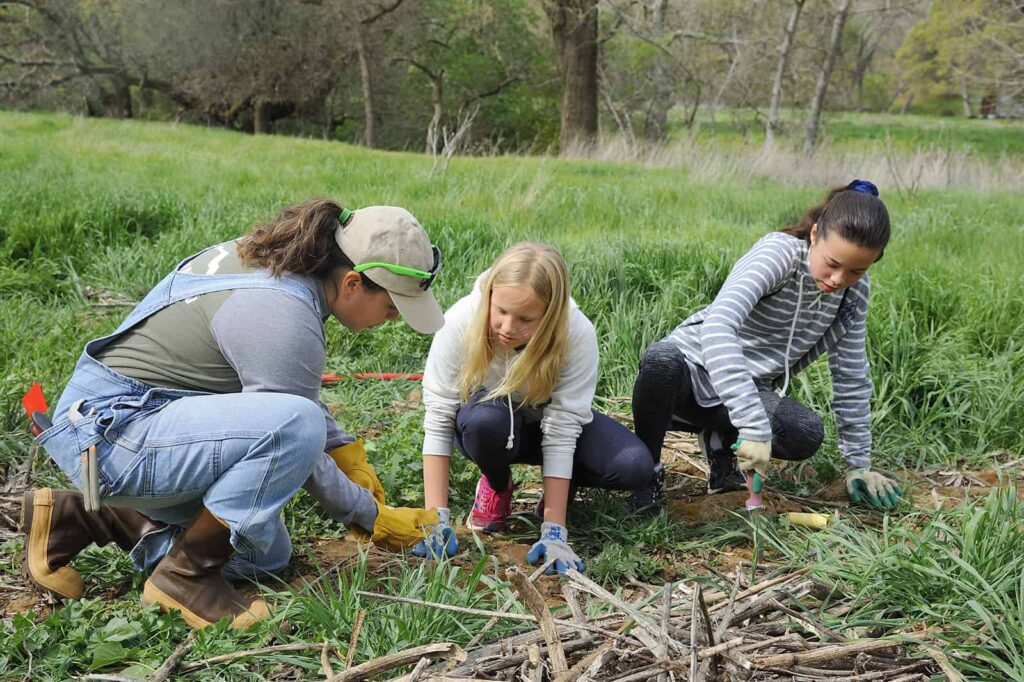 Diablo Restoration Team Calendar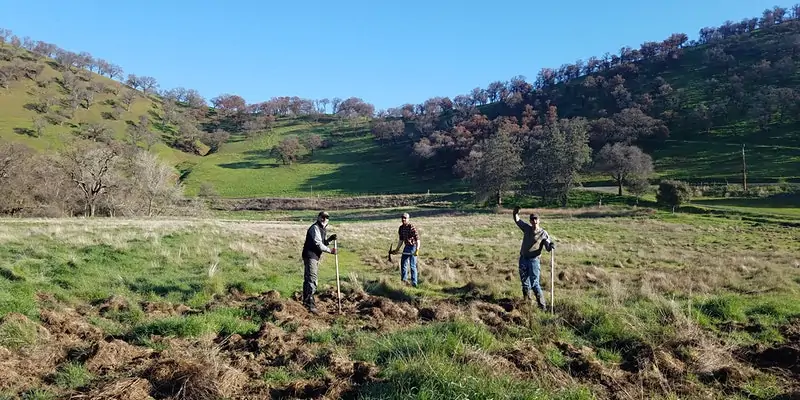 Diablo Restoration Team FAQ
Our regularly scheduled workdays are free and open to the public. We do offer a corporate or group workday for a fee. The fee covers portable restrooms on-site, popup tent, snacks, water, and Save Mount Diablo stewardship staff time. Workdays can usually be scheduled Tuesdays through Fridays.
We do not, but we are happy to sign an online community service form or a hard copy brought to the workday.
Volunteers under the age of 18 must be accompanied by their parent, guardian, or adult chaperone to participate. Most of our activities are appropriate for middle-aged kids and older. Younger kids are also OK if they can follow directions and are accompanied by their parent or an adult chaperone.
We cancel workdays in response to extreme weather conditions, including but not limited to high winds, heat, heavy rain, Spare the Air days, and fire danger.
We recommend loose-fitting pants. (Spandex or workout pants are not great because thorns may snag on them and seeds might stick to them.) We also recommend a long-sleeved shirt or overshirt, hat, sunglasses, sunscreen, and sturdy shoes (tennis shoes, hiking shoes, or boots). We don't recommend cloth running shoes because they may catch seeds and are hard to clean.
Typical activities, depending on the time of year and site, can include watering, weeding, trail delineation, mulching, tree tubing, or creek cleanup. Sometimes we also plant native plant seeds or starts.
No, please ask each participant to sign up and complete our liability waiver.