Since 1971, Save Mount Diablo has been committed to preserving land on and around Mount Diablo. December 7, 2021 marks our 50th anniversary, and we are celebrating all year round from December 7, 2021 to December 7, 2022.
Special 50th Anniversary Events
Discover Diablo Hikes & Outings
Our Discover Diablo Hikes and Outings program is featuring free special 50th anniversary events in its lineup this year: a hike at Mangini Ranch with our Executive Director, Ted Clement; and a five-mile trail run at our signature property, Curry Canyon Ranch.
Learn more and view the hikes and outings schedule.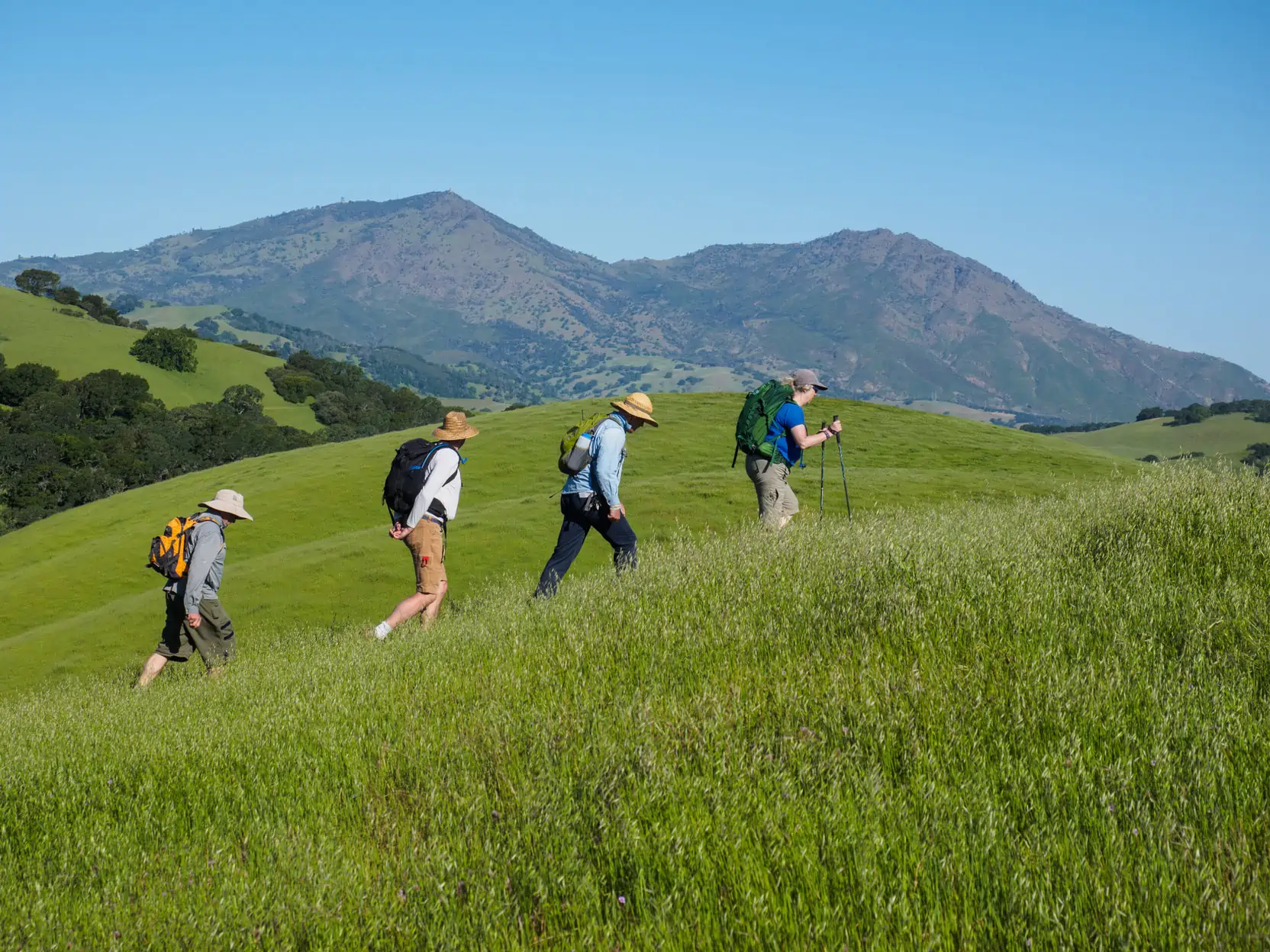 Photo by Scott Hein.
Moonlight on the Mountain
We'll hold a special 50th anniversary celebration at our annual Moonlight on the Mountain gala in September 2022. Please stay tuned for more details.
Moonlight on the Mountain. Photo by Caleb Castle.
50th Anniversary Oral History
We commissioned a very special oral history for our 50th anniversary with UC Berkeley's Oral History Center of The Bancroft Library.
Because Save Mount Diablo's many achievements over the past 50 years are the result of teamwork, the oral history includes interviews with a variety of people.
They include current leaders, long-serving Board and staff members, some of our longest-term and most significant supporters, and a few of our important public agency partners.
This 50th anniversary oral history will be completed later in the year, and we look forward to sharing the results with all Save Mount Diablo supporters who have made our land conservation work possible over the last 50 years.
Mangini Ranch to Open as a Free Educational Preserve
During this year of celebrating our 50th anniversary, we're proud to be opening our first free educational preserve at Mangini Ranch. The preserve is on schedule to open at the end of March 2022.
Learn more about the initiative in this blog post.
Mangini Ranch. Photo by Al Johnson.
---
Honoring the Past, Inspiring the Future
We are proud of all that we have accomplished, and we are committed to continuing our work to preserve, defend, and restore important lands for people to enjoy and wildlife to live in.
Enjoy some special photos from our organization's history as we celebrate the last 50 years and look toward the future.