40th Annual Mt. Diablo Challenge—October 1, 2023
This 11.2-mile, timed bike race climbs 3,249 feet to the summit of one of the 3 highest peaks in the Bay Area—Mount Diablo—up South Gate Road. The ride is open to competitive and recreational cyclists and teams! Mount Diablo State Park is closed to traffic for this event and the first waves can ascend without any descending bike traffic. It is a once-a-year opportunity to enjoy riding the mountain without cars!
Registration for the 2023 Mount Diablo Challenge opens in April.
For more information about the event, visit the Mount Diablo Challenge website. Register for what is sure to be another epic event proudly sponsored by the Valley Spokesmen Bicycling Club!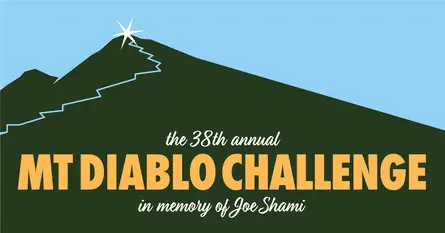 Info & Registration
Please contact:
Valley Spokesmen Bicycling Club
director@mtdiablochallenge.org
mountdiablochallenge.org
Hosted by the Valley Spokesmen Bicycle Club
After hosting the Mount Diablo Challenge for many years, Save Mount Diablo asked the Valley Spokesmen to take over the helm in 2017. The Valley Spokesmen are seeking to increase participation in the Mount Diablo Challenge by appealing to the broader cycling community, with an emphasis on family participation.
The Valley Spokesmen intend to keep up the tradition of giving back to the community, both by donating proceeds from this event to community nonprofit organizations and through their continued encouragement of local cycling events.
Benefitting Save Mount Diablo
The Mount Diablo Challenge continues to benefit Save Mount Diablo through donations made by event participants during registration and a generous sponsorship from the Nathan M. Ohrbach Foundation.
---
Photo Galleries
2018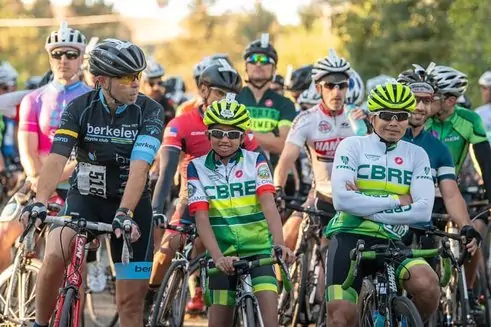 Photos by Scott Hein
2017
Photos by Al Johnson
Past Years
Photos by Scott Hein