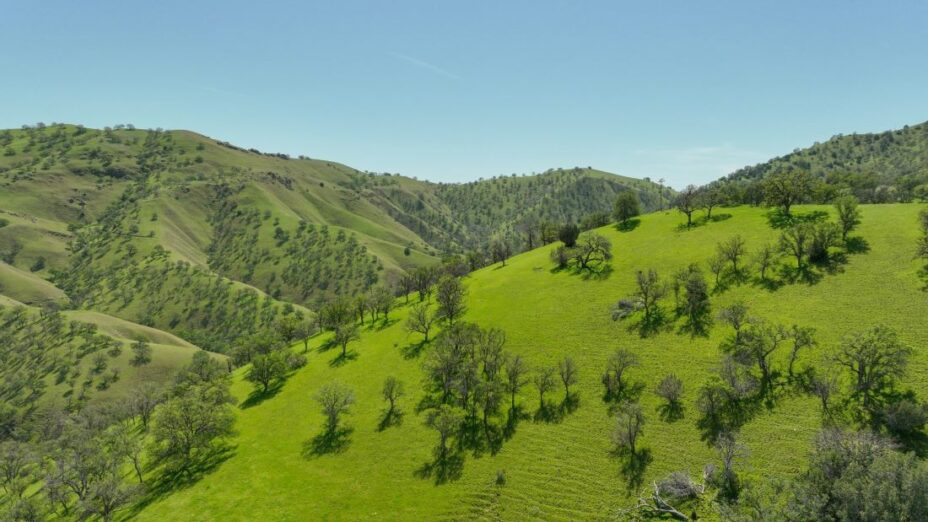 Victory! Lawsuit Overturns Approvals for Bad Reservoir
A Stanislaus County Superior Court judge has rejected the environmental review conducted for the proposed Del Puerto Canyon Reservoir, an 82,000-acre-feet-of-water project.
It would destroy about 800 acres of habitat for California red-legged frogs, California tiger salamanders, golden eagles, and other wildlife and plants.
The ruling states that the approval of the Del Puerto Canyon Reservoir was based on an insufficient environmental study and violated the California Environmental Quality Act.
Specifically, the Del Puerto Water District failed to adequately address the relocation of Del Puerto Canyon Road, which was a key part of the project.
The ruling was in response to a lawsuit filed by the Center for Biological Diversity, California Native Plant Society, Friends of the River, and Sierra Club. The coalition was represented by the Law Office of Donald B. Mooney.
This win doesn't mean that the Del Puerto Canyon Reservoir is going away forever. Those who support it could fix their environmental review and resubmit it for approval.
That's why we're supporting local partners to educate the public, influence decision makers, and make it clear that if any reservoir is proposed again, there must be huge habitat protections to offset the project's impacts.
Save Mount Diablo contributed funds to the Save Del Puerto Canyon Coalition to support the lawsuit, made comments on the environmental review for the project pointing out important inadequacies, and will fund further coalition efforts in preparation for additional legal costs and public outreach.
Del Puerto Canyon is known as, among other things, an important site where birders can see species more typical of the arid south that cannot be found elsewhere in the region.
Where Is Del Puerto Canyon?
Del Puerto Canyon is located just west of the town of Patterson (which is 27 miles southeast of Tracy). It is in eastern Stanislaus County, and it is part of the Diablo Range.
Why Is Del Puerto Canyon Threatened?
A water district has proposed to build an 800-acre agricultural reservoir that would store 82,000 acre-feet of water to irrigate agriculture in the San Joaquin Valley.
The proposed reservoir would draw water from the Delta-Mendota Canal, which is part of the federal Central Valley project that regulates and stores water in the northern half of the state. Then the water would be transported to the San Joaquin Valley.
The Proposed Del Puerto Canyon Reservoir Would Destroy Rare Wildlife's Habitat in the Diablo Range
The reservoir, if built, would drown a large portion of Del Puerto Canyon, a popular birding destination, and destroy more than 1,000 acres of grassland habitat and hundreds of acres of oak woodland, riparian, and other wetland habitat.
Rare and endangered species such as the San Joaquin kit fox, American badger, golden eagle, burrowing owl, California red-legged frog, foothill yellow-legged frog, and California tiger salamander would all be affected by this project. These species are just some of the wildlife that would be disrupted.