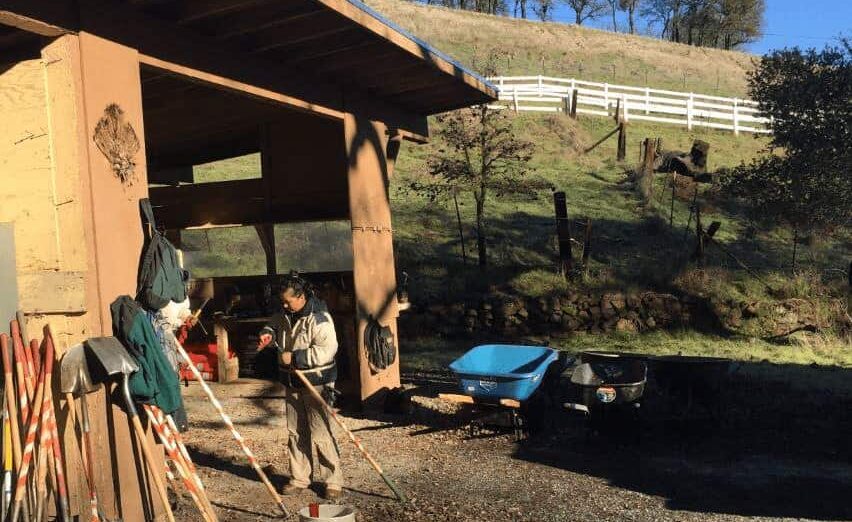 ---
For our first Stewardship Workday of 2017, a group met at Wright Canyon to perform tool maintenance in preparation for the upcoming field season. After a full year in use, our arsenal of shovels, loppers, picks, and mcleods had become dull and less effective. Volunteers cleaned, greased, sharpened, and marked all of our hand tools, tightened up bolts on wheelbarrows, and cleaned and ran all of our weed whips.
While one group worked on the tools, another loaded up garbage and general debris from the recently vacated house on the property. Volunteers filled up an entire trailer of material to be disposed of.
A big thank you goes out to the Stewards who helped us start the New Year off sharp and ready for action!