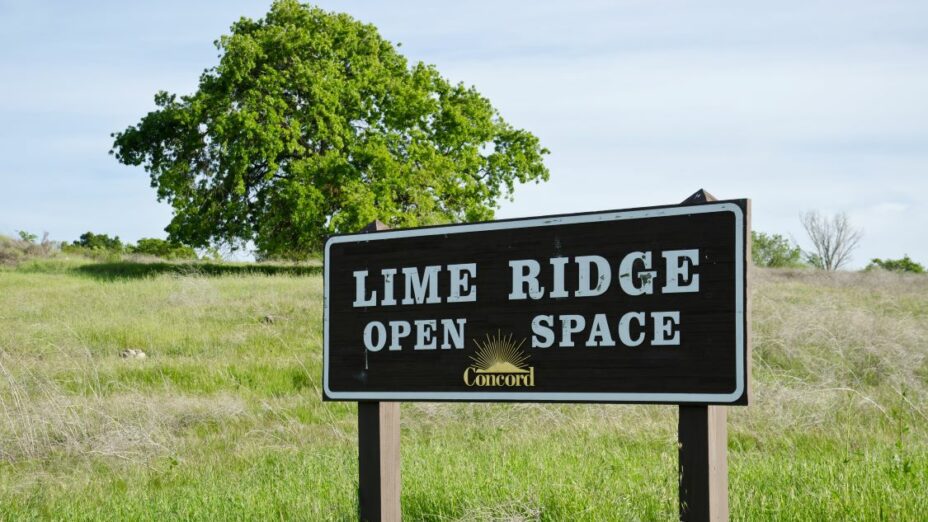 ---
Spend a gorgeous morning or evening hiking or biking on Lime Ridge's Ohlone Trail. Travel through chaparral and oak woodlands in the Mount Diablo foothills as you enjoy panoramic views of the surrounding cities from above.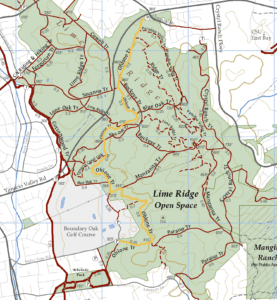 Distance: 3.3 miles
Elevation change: 524 feet
Difficulty: Moderate
Hiking time: 1.5 hours
Trail surface: Dirt fire road
Best seasons: Winter, spring, and fall
Managing agency: Walnut Creek Open Space
Hours: Daylight hours only
Trailhead location: Ohlone Trail parking
Description:
Directly adjacent to the cities of Concord and Walnut Creek, Lime Ridge Open Space is an oasis of nature within the suburbs, easily accessible and free to enter. Traveling through the Ohlone Trail is a great way to explore Lime Ridge and take in all it has to offer.
This popular trail connects the north and south trailheads of Lime Ridge. It's ideal for a scenic hike, a brisk run, or a mountain biking session! Running parallel to Ygnacio Valley Road, this trail provides stunning views of Walnut Creek and Concord from the relative isolation of Lime Ridge.
Starting on the trailhead near Cowell Road, the Ohlone Trail stretches south of Ygnacio, crossing through the Lime Ridge and Blue Oak trails before reaching the Boundary Oak golf course. There, it loops around the course and ends at Arbolado Park.
Traveling over the rolling hills of Lime Ridge, people who enjoy this trail will become immersed in the scenery. Despite the trail's proximity to Ygnacio Valley Road, wildlife is still abundant. Keep an eye out for birds and lizards on this trail.
It's a very popular location for mountain bikers, who enjoy soaring through Lime Ridge's terrain. If you're a local mountain biker who hasn't yet cycled through Lime Ridge, you're missing out!
Lime Ridge is at its most beautiful at sunrise and right before sunset during golden hour. The hills become enveloped in a golden glow and begin to come alive with the sounds of wildlife. It's a wonderful way to experience California's golden hills.
If you want to extend your journey and make the route a little more challenging, head deeper into Lime Ridge on the Manzanita Trail, which loops through the center of Lime Ridge and connects with the Ohlone Trail at two points.
Keep in mind that dogs are not allowed at Lime Ridge, so you'll have to leave your furry friends at home.
Watch our Lime Ridge Audible Guide to learn more about Lime Ridge's history, its plants and animals, and the fun you can have exploring its woodlands, grasslands, and chaparral.
Check out our regional trail map to find more great places to hike close to home.
Top photo by Scott Hein