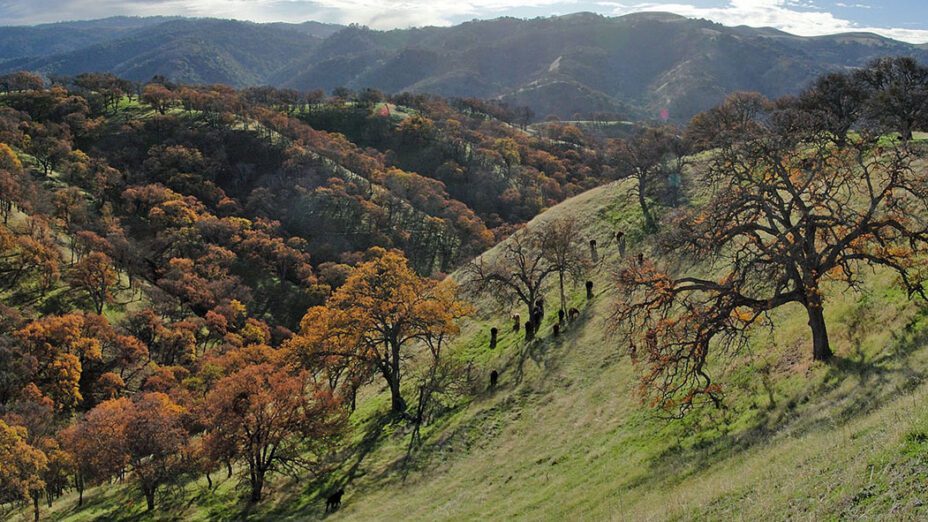 ---
Distance: 4.5 miles
Elevation change: 725 feet
Difficulty: Moderate
Hiking time: Two to three hours
Trail surface: Dirt and loose gravel, fire roads and trails
Best season: Spring, fall, or winter
Managing agency: East Bay Regional Park District
Trailhead location: Start near Del Valle Boat Ramp
Parking: Lakefront parking lot ($6 parking fee)
Starting at the boat rental dock—this scenic hike leads visitors down along the shore of Lake Del Valle, and back through a sunny oak woodland via the Ridgeline Trail.
Expect to see other people, especially on the weekends, as this is a popular family-friendly trail.
Take the East Shore Trail for about one mile until reaching the beginning of the Ridgeline Trail. East Shore Trail will be the flattest part of the hike; enjoy the beauty of Lake Del Valle as you travel along its edge.
The Ridgeline Trail starts off with a steep ascent for the first half mile. Hikers can take in the view of Lake Del Valle from above as they traverse through the winding slopes of the Ridgeline Trail.
Keep an eye out for the grazing cattle and wildlife that occupy this area!
To complete this route, stay on the Ridgeline Trail until the end. After 3.5 miles of hiking, the Ridgeline Trail ends at a parking area near the rental dock where the hike starts.
This hike has some of the best views in Del Valle Park and is great for hikers of many experience levels; make sure to wear good shoes to safely traverse some of the rockier portions of the Ridgeline Trail.
Del Valle Regional Park also has campsites and cabins that you can reserve (reservations open 12 weeks ahead).
Top photo: Miguel Vieira / CC BY