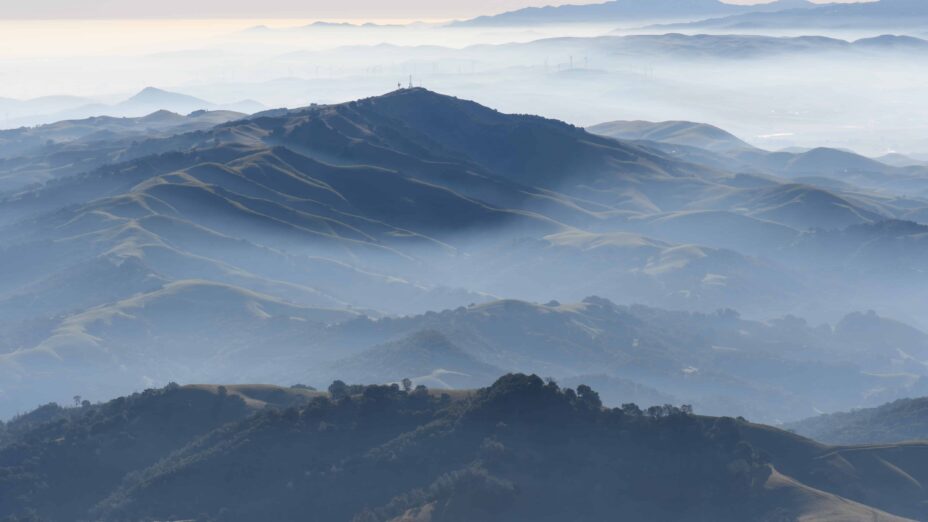 ---
There is something infinitely healing in the repeated refrains of nature—the assurance that dawn comes after night, and spring after winter. —Rachel Carson
Jaw-dropping views, rolling hills, colorful flowers in the spring, and frequent wildlife sightings: the Mount Diablo region has so much to offer! Even better, there are hundreds of miles of local trails that help people get outdoors and enjoy this natural splendor.
If you use a wheelchair (or other mobility aide) to get around, there are a lot of accessible local trails for you to choose from! These trails are an awesome accessible way to enjoy the Bay Area's local open space; some are great for birding, and some have stunning views.
We've included some trails in the Mount Diablo area and a few beyond.
All of the following recommendations are not only paved, they're also at least six feet wide for better accessibility.
We couldn't start this list off with anything besides the Mary Bowerman Trail, named after one of our co-founders.
A large portion of this trail is paved and ADA approved. It provides easy access to some of the best views in California near the summit of Mount Diablo.
Before you go, we recommend downloading this educational brochure to further learn about the geology and natural history of the trail.
Spanning from Concord to Pleasanton, the Iron Horse Regional Trail provides 32 miles of outdoor recreation. Following a greenbelt through the residential areas of several cities, this trail is close to home for many East Bay residents.
The Iron Horse Regional Trail provides residents of these cities an accessible way to enjoy the outdoors. While there are a few points where the trail has a steep slope in order to cross over major roads, the vast majority of it is very flat.
Following a horseshoe-shaped path through the heart of Contra Costa County, this trail connects Martinez, Pleasant Hill, Walnut Creek, and Concord. Bordering the Contra Costa Canal, it's a great spot to enjoy the outdoors.
Along the Contra Costa Canal, there have been numerous animal sightings over the years. This trail intersects with the Iron Horse Trail!
This 7.65-mile trial connects the cities of Lafayette and Moraga. It has a long history, having once been used to move redwood from Oakland to Sacramento before it became a multi-use recreational trail.
Most parts of this trail are wheelchair accessible (see the East Bay Regional Park District website for details).
The trail connects the communities of Concord, Bay Point, Pittsburg, Antioch, and Oakley; it provides access to Contra Loma Regional Park (and Black Diamond Mines Regional Preserve) through Antioch Community Park.
It also connects with Antioch's Mokelumne Trail and the Marsh Creek Regional Trail.
The Marsh Creek Regional Trail is flat and paved. It travels from Creekside Park in Brentwood along Marsh Creek to Big Break Regional Shoreline.
It is currently 6.5 miles in length and will be 14 miles and extend to Round Valley Regional Preserve and Morgan Territory Regional Preserve when completed.
Between Antioch and Brentwood in the town of Oakley, this trail takes you along the Sacramento–San Joaquin River Delta estuary. You can use it to access Big Break Regional Shoreline. This area is great for birding, populated by up to 70 species of birds!
This trail borders a 71-acre restoration project with returning bird species and native plants. Visitors can enjoy picnic areas and see many beautiful birds such as great blue herons.
Check out our regional trail map to find more great places to explore close to home.
Top: View from the Mary Bowerman Trail. Photo by Scott Hein