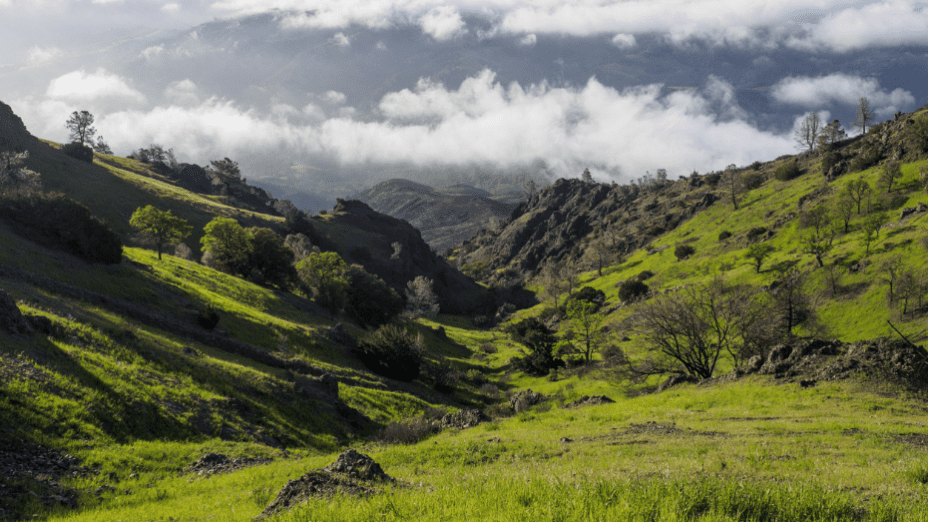 ---
Enjoy the scenery from the less traveled east side of Mount Diablo via Mount Olympia and North Peak!
Throughout this hike you'll travel through lands protected by Save Mount Diablo, including its first land acquisition, The Corner Piece, as well as the Three Springs property.
Distance: Seven miles
Elevation change: 2,693 feet
Difficulty: Strenuous
Hiking time: Four to six hours
Trail surface: Dirt
Best season: Fall and spring
Managing agency: California State Parks
Trailhead location: Marsh Creek Road Trailhead
Description:
The land supports serpentine grassland and blue oak woodland with two creeks that flow into Mount Diablo Creek.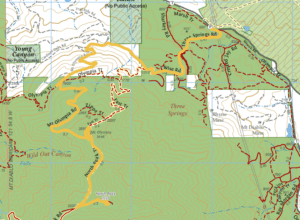 Start by walking down Three Springs Road from the Marsh Creek Road trailhead, which is not far from the intersection of Marsh Creek Road and Morgan Territory Road.
After about half a mile, continue onto Mount Olympia Road until you get to the top of Mount Olympia.
After that, head down the North Peak Trail and hike for 0.8 miles south to reach the summit of North Peak.
On the way back, hikers can also take the Mount Olympia Trail if they want to extend their hike and further challenge themselves. If you choose to take this trail, be aware that is it particularly steep and may have some loose gravel to watch out for.
This is a steep and strenuous trail that is well worth the challenge for the prepared. Keep in mind that this trail can be very slippery after the rain.
Be prepared:
Wear supportive shoes with good traction that you feel comfortable traversing steep trails with
Check the weather; this area can have snow or 100-degree temperatures depending on the time of year, so dress accordingly
Bring at least a liter of water—more during the warmer seasons
Protect yourself from the sun—the North Peak Trail is very exposed to the sun
This trail is best enjoyed in the fall and spring. During winter, the higher elevation parts of this area can be brushed with a layer of snow.
Hikers are not likely to encounter as many people as in other areas of Mount Diablo State Park, because this is a less well-known area within the park.