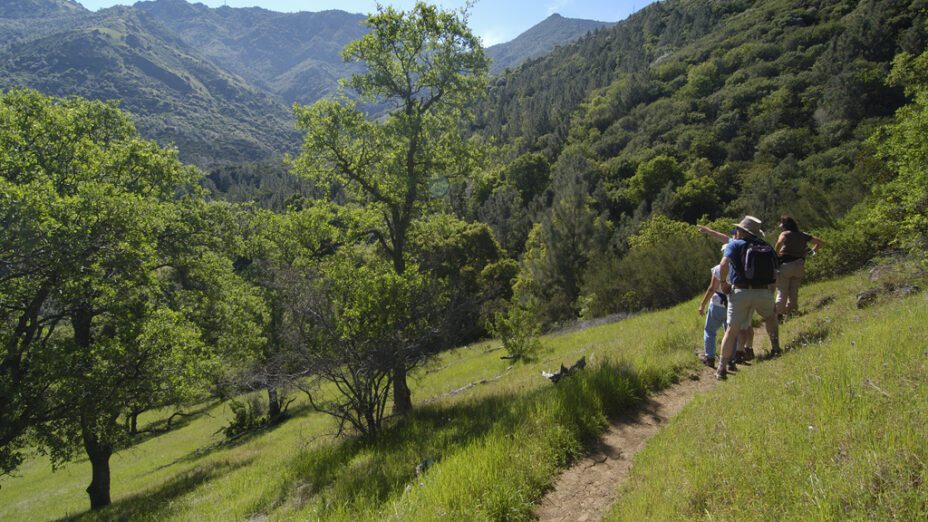 ---
Want to spend your afternoon on a beautiful trail with amazing views?
Check out Donner Canyon, the Falls Trail, and the Donner Creek loop at Mount Diablo State Park!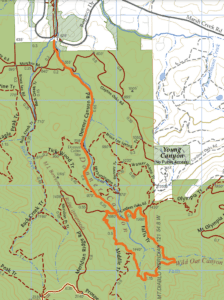 Distance: 5.1 miles
Elevation change: 1,164 feet
Difficulty: Moderate
Hiking time: Three hours
Trail surface: Dirt
Best season: Winter and spring
Managing agency: California State Parks
Trailhead location: Regency Drive Trailhead (at the end of Regency Drive)
Parking: Mitchell Canyon Visitor Center or in designated areas along Regency Drive (there is a $6 parking fee at Mitchell Canyon)
Description:
This moderate trail will lead you through scenic Donner Canyon and along the Falls Trail. In winter and early spring, it provides views of numerous waterfalls cascading over multicolored rock formations.
The Donner Creek loop is a popular route for its beautiful views and abundant wildlife. It happens to be a well-known area for birding, so grab your binoculars and keep an eye out on your journey.
Expect to see other hikers and plan to stop several times to admire the natural beauty of Donner Canyon.
This location is at its most beautiful during the rainier months of winter and spring; enjoy this trail while the creeks are flowing, and wildflowers adorn the mountainside.
For the best views, it is highly recommended to hike this trail when there was recent rainfall—though keep in mind that the road does get slippery and that some parts of the trail have steep inclines.
Hikers follow Donner Creek and cross streambeds several times.
We recommend parking at Mitchell Canyon Visitor Center or in designated areas along Regency Drive and walking to the trailhead. Please be advised that parking along certain sections of Regency Drive will result in a parking ticket.
To complete this trail, follow Donner Canyon Road until reaching Hetherington Loop, hike until reaching Cardinet Oaks Road and then go to the junction.
Then go to the Falls Trail on the right—the Falls Trail leads to Donner Creek and the Middle Trail, which loops back to Donner Trail. The Donner Trail will then lead you back out to the trailhead.
You can also check out Audible Mount Diablo's videos about the Falls Trail:
See our regional trail map to find more great places to hike close to home.
Top photo by Scott Hein