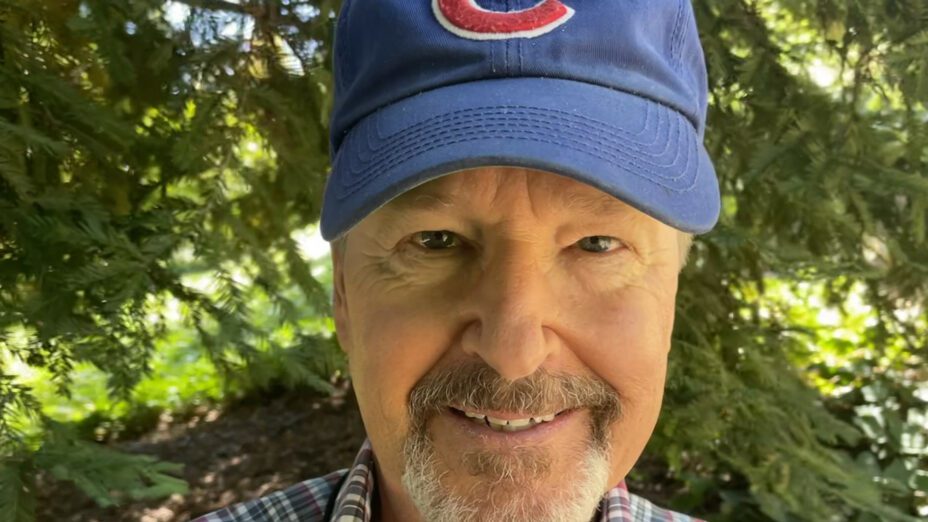 ---
Interviewed by Haley Sutton, Land Stewardship Associate
About Mike
How long have you lived in the Bay Area?
On and off since 1989. My wife, daughter, and I first moved from Europe to the Bay Area (Danville) in 1989. While we loved Europe, we certainly enjoyed the weather and the diversity of opportunities that the Bay Area had (and has) to offer. Between 1991 and 2016, we moved from and returned to the Bay Area four times before retiring and settling in Alamo for, what my wife Ann says is, "the last move" in August of 2016.
How did you learn about Save Mount Diablo?
Several of our more "grounded" Bay Area friends were active in Save Mount Diablo and when one of them, Greg Tibble, asked me if I would like to join him and others on Four Days Diablo in the spring of 2017, I jumped at the chance. What a great experience; I was able to see parts of Mount Diablo, especially the east side, that I had not hiked before.
How did you learn about Save Mount Diablo, and which programs are you involved in?
On that 2017 hike, I was able to meet a lot of great people (participants, volunteers, and staff) who were clearly passionate about Save Mount Diablo and its objectives. So, shortly after that four-day hike, I stopped by the office and volunteered my services, such as they were.
I was raised on a farm in west-central Illinois. With the prairie in one direction and "the woods" in another from our family home, open spaces were literally part of the landscape for me.
It was not until I left the farm for university and traveled the world during my career that I came to recognize how precious (and rare) open spaces are for many people. We are extremely fortunate here in the Bay Area to have so much open space available to us.
But that did not happen by accident; it was Save Mount Diablo and organizations like it that enabled the region to not only maintain but to grow and preserve Mount Diablo and extend links to other East Bay regional parks.
About Mike's Work
Which Save Mount Diablo programs are you involved in?
I share with Curt Swanson steward duties on Big Bend (Marsh Creek 8). Pre-Covid, I was active in the Save Mount Diablo stewardship workdays and had great times (really!) helping to set up for the Moonlight on the Mountain events. Through Carol Lane, I have gotten involved with the Save Mount Diablo Trail Dogs.
What do you enjoy about the volunteer work you do?
While I get an oddly satisfying feeling when I have a weedwhacker or a chainsaw in my hands, it is being with other members of the team that I really enjoy. People from all walks of life, most with very different experiences from my own . . . and much to learn from.
What is the most challenging project you've worked on as a volunteer?
When I volunteered for my first Moonlight on the Mountain setup, I was prepared for an epic project at China Wall. Instead, due to the management skills of the Save Mount Diablo leadership team, Dick Heron, and "Mr. GPS" Bruce Bilodeau, we were able to get everything in place in short order.
But then there was the day I was working my way up a steep hillside with my trusty weed whacker to create a fire break along a fence.
The day was getting hot, the sweat was running down from my hardhat and the dry grass was very slick. Suddenly my feet went out from under me, and I slid down the hill with the weed whacker following behind . . . much to the amusement of my compatriots.
Is there a memorable experience you've had as a Save Mount Diablo volunteer?
Early on in my "career" at Save Mount Diablo, there was a stewardship workday at Wright Canyon. Along with the usual weed whacking and brush clearing, the "cement pond" behind the house had silted up, and a group of us went to work cleaning it.
The pool was about eight feet deep, as I remember it. Jerry Smith, Carol Lane, and I shoveled out the mud and threw it up over the edge of the pool.
How do you spend your time beyond your volunteer work with us?
Ann and I are making the most of our retirement. I spent 38 years working as a geologist and manager with Chevron, many of those years in international locations.
During our years living overseas, we were able to take in many of the world's cultures, sights, and sounds. Now that we have the time, we have revisited some of our old haunts and travelled to new locations that were on our bucket list.
We are very fortunate that our daughter and her family live within walking distance, so we get to spend a lot of quality time with them, especially our nine-year-old grandson. He is a keen hiker, and we make the most of our proximity to the many trails on Mount Diablo and Los Trampas.
Further afield, I enjoy fly fishing with members of the Diablo Valley Fly Fishing Club.
In keeping with my French (Alsatian) ancestry, we joined the Contra Costa Winemakers Group, planted a small vineyard in our back garden, and took up winemaking. We are now a "grape to glass" operation that rewards us with homegrown wine to share with family and friends.
Join Our Volunteer Crew! We Depend on You
Given limited staff, resources, and time, Save Mount Diablo depends on volunteers to take organizational effectiveness from excellent to exceptional. Save Mount Diablo seeks to connect a passionate community to our mission, cultivating a sense of ownership and proficiency in every volunteer position offered.
Whether you want to help with restoration and stewardship, build and maintain trails, help with events, assist in the office, lead hikes, or advocate for us, there's a place for you. For more information, check out Save Mount Diablo's volunteer opportunities.