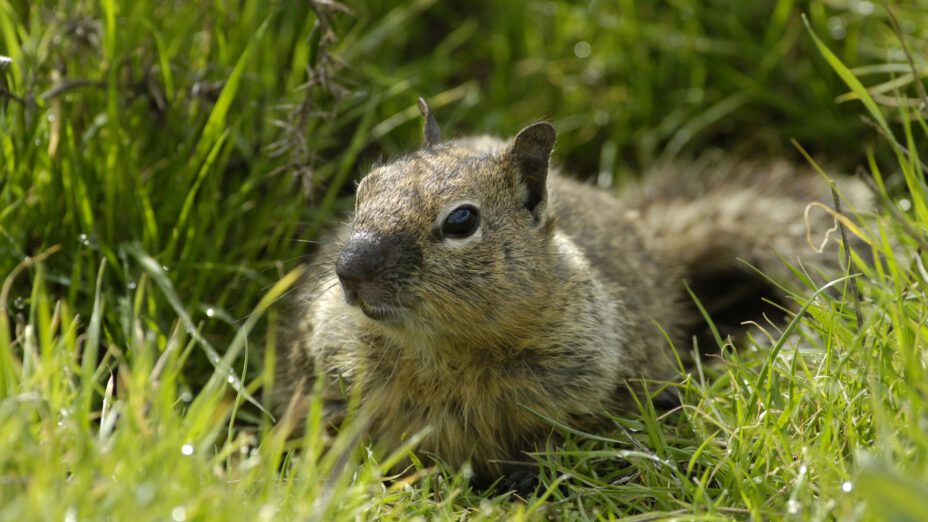 ---
By Susan Ingersoll
In early December, at Save Mount Diablo's Dr. Mary Bowerman Science and Research Colloquium, UC Berkeley PhD student Erin Person presented preliminary results of Dining with Friends, her study of the social behavior of California ground squirrels.
She temporarily live-trapped and tagged individual squirrels at her field site, located in Briones Regional Park, and set out nine plates of sand with one baited with food. She then recorded social behaviors for individual squirrels.
California ground squirrels eat a seed-based diet, mostly from grasses and oaks. They spend much of each day trying to find food, and this study predicts that the more social squirrels in the group will be better at finding food by observing others' success.
Preliminary results found that, during one monitoring day, 43 squirrels investigated at least one of the plates and 24 visited the baited plate, indicating that social squirrels may indeed be more successful.
The study will next focus on analyzing all the data collected and ultimately mapping the squirrels' social networks.
Person's study is part of a broader evolutionary ecology research effort led by Dr. Jennifer E. Smith at Mills College.
Watch all colloquium presentations on YouTube.
Learn more about our Mary Bowerman Science and Research Program.
Top photo by Scott Hein