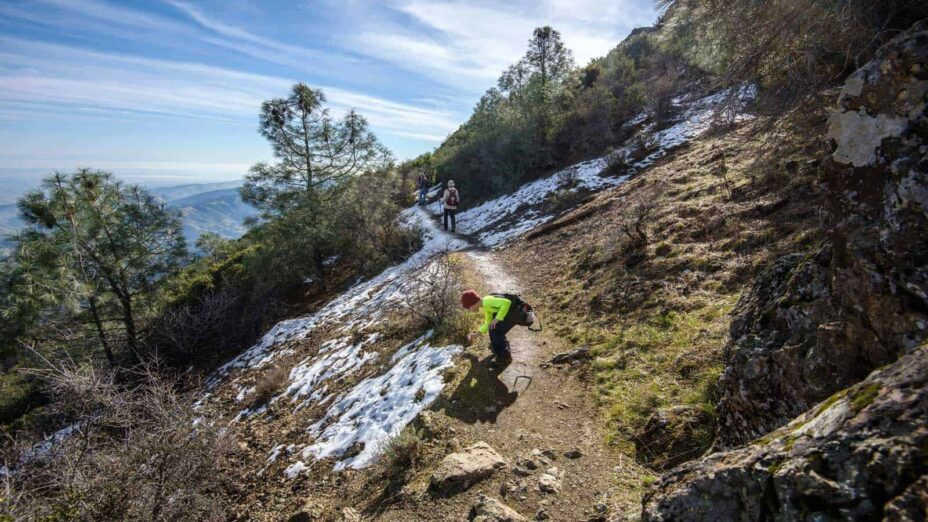 ---
After a period of heavy rain toward the end of 2021, Mount Diablo is greeting the new year with flowing creeks, green hillsides, and crisp air. One of the most popular New Year's resolutions is to adopt healthier lifestyles, and many are out in the park carrying out their goals while enjoying the beautiful scenery.
It's a winter wonderland on Mount Diablo right now. The clarity of the air also lends itself to magnificent views of the surrounding valleys and hills for miles. So, take advantage of the fresh air, and go exploring! You can download a free map of the mountain here.
Ridge-Top Views
Guided hikes through the "morning side" of Mount Diablo
Morgan Territory Regional Preserve is best known for its expansive ridge-top views, including fantastic views of Mount Diablo. The over 5,000-acre preserve is also home to many species of wildlife, including bobcats and golden eagles.
Morgan Territory connects to Round Valley Regional Preserve, Los Vaqueros Watershed, and Mount Diablo State Park. Rolling highs and spectacular views make for stunning landscapes in winter.
Learn more about Morgan Territory with a guided video tour from Audible Mount Diablo, Save Mount Diablo, and the Mount Diablo Interpretive Association.
Lush Landscapes
Guided hikes offering waterfalls and beautiful scenery
The rainy season is a great time to explore the Falls Trail, lined with waterfalls cascading over mossy rocks and views of grand vistas.
The trail is a unique mesh of lush greenery, chaparral shrubland, and oak woodland, culminating in a rich landscape that is uniquely Mount Diablo.
Find out more about the Falls Trail with Audible Mount Diablo's guided video tour.