---
Think summer isn't a good time to hike? Think again and check out Madrone Canyon!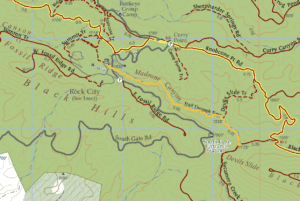 Distance: Two miles
Elevation change: 385 feet
Difficulty: Easy
Hiking time: One hour
Trail surface: Dirt fire road
Best seasons: Winter, spring, summer, and fall
Managing agency: California State Parks
Hours:  8 AM to sunset
Parking fee: $10
Trailhead location: Lower Rock City parking lot
Description:
At the peak of Mount Diablo's sweltering summer weather, it can be difficult for many to go outdoors and enjoy the trails.
Madrone Canyon is the perfect location for those who want to beat the heat at Mount Diablo. The trail is well shaded and requires low exertion, suitable for those of all ages and athletic levels.
It especially loved by kids and a great way to spend quality time outdoors with them! Kids also love to climb on and explore the wind caves at Rock City, which is right next to Madrone Canyon.
Surrounded by oak trees and rare flowers, such as the Mount Diablo globe lily, Madrone Canyon takes hikers on a short journey through the heart of Mount Diablo.
Madrone Canyon starts at Rock City. From there proceed rightward down the mountain; the trail is about a mile long and will end at a fork in the road. Hikers can choose to extend the hike or head the same way back to Rock City.
Top photo by Scott Hein