Recent News, Announcements, and Field Notes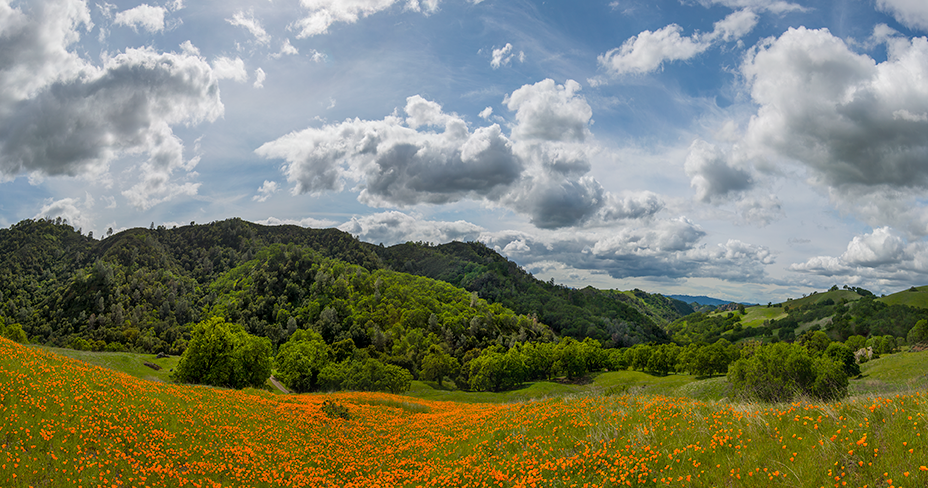 Save Mount Diablo is hiring a Communications & Advocacy Intern. This is a full-time, temporary, 40 hours a week, non-exempt internship position that reports to the Communications Manager. The schedule for this position will be flexible and include five days per week, March 2022 through March 2023, and is likely to be extended.
Read More
Upcoming Activities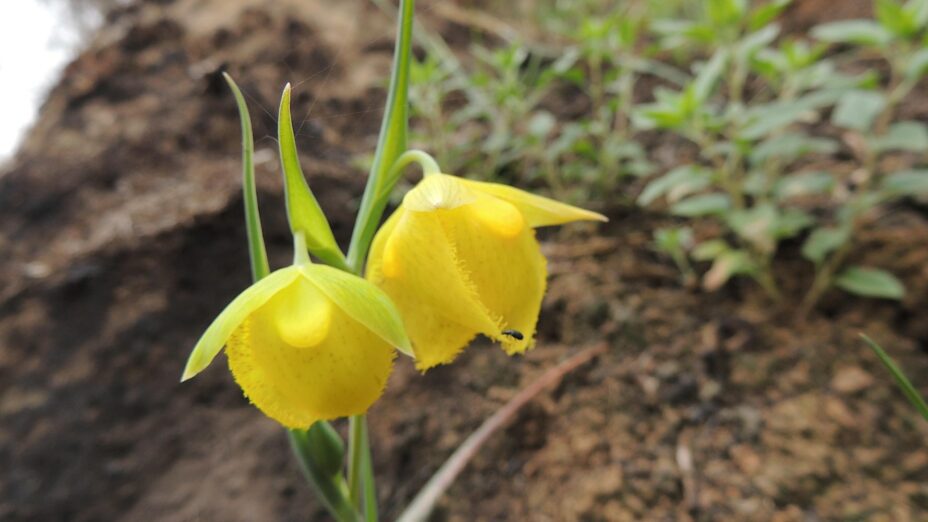 Mitchell Canyon Interpretive Center Parking Area
Our Land Conservation Work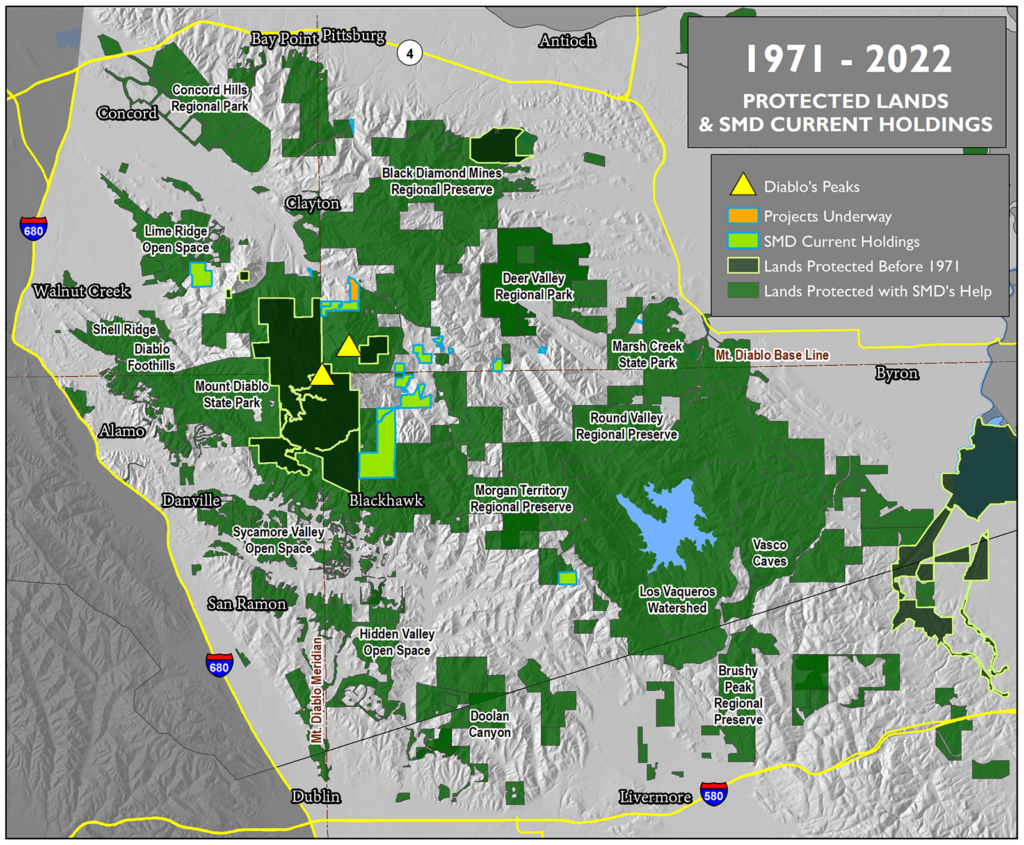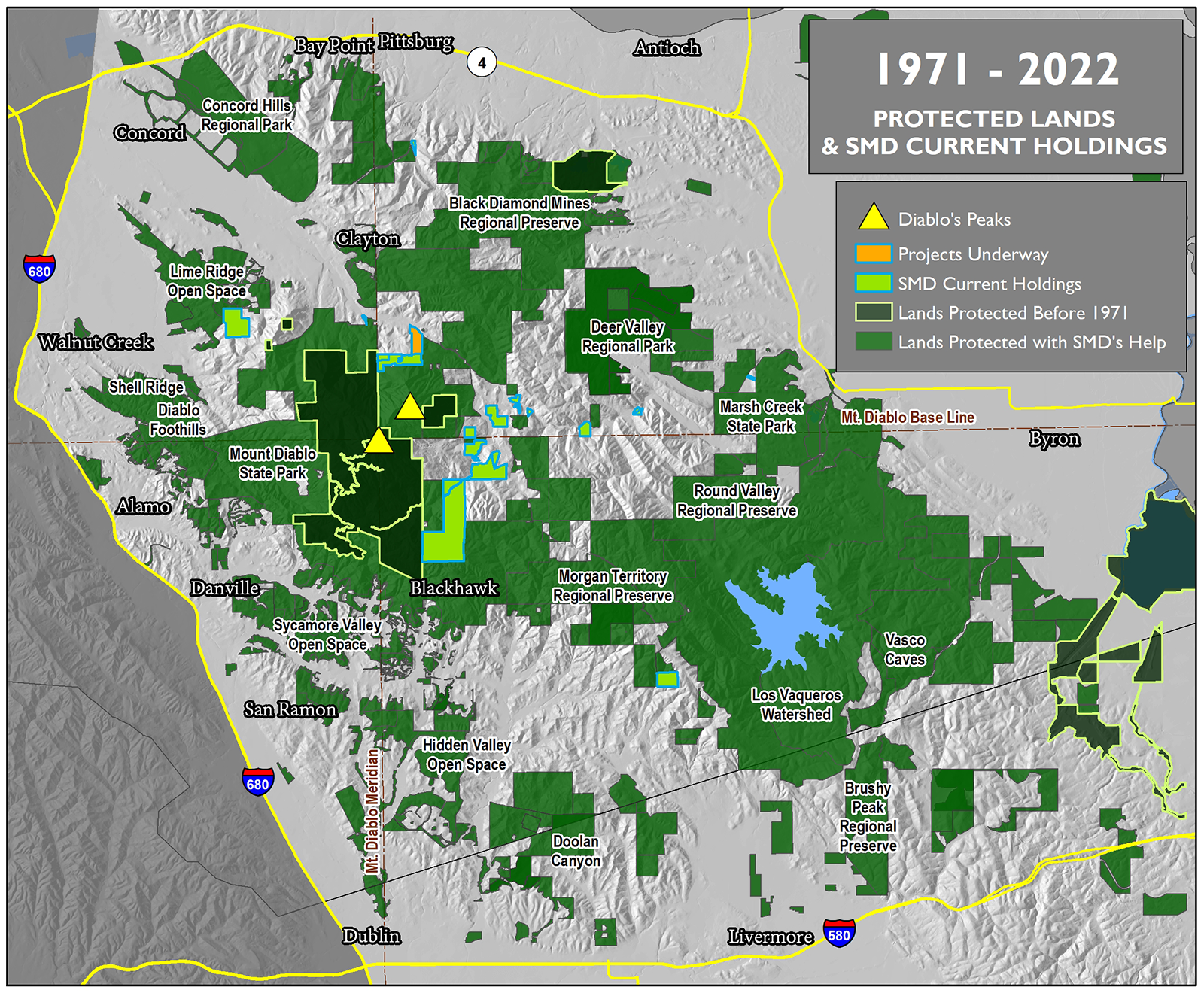 Many Acres of Wild Lands Have Been Saved
Protected Lands from 1971–2022
In 1971, there was just one park on Mount Diablo. It consisted of only 6,788 protected acres, mostly around the peak. Working with partners such as California State Parks, Contra Costa County, the East Bay Regional Park District, local cities, the Coastal Conservancy, Contra Costa Water District, and others—we, together with the help of generous supporters like you, have pieced together a conserved expanse of Diablo wild lands that today is greater than 120,000 acres, an area bigger than Point Reyes National Seashore or the Golden Gate National Recreation Area.
Although we and our partners have had tremendous success at reassembling a large swath of the wild lands around Mount Diablo, there is still much work to do to save the remaining unprotected lands and allow our community to grow.
Protected Lands