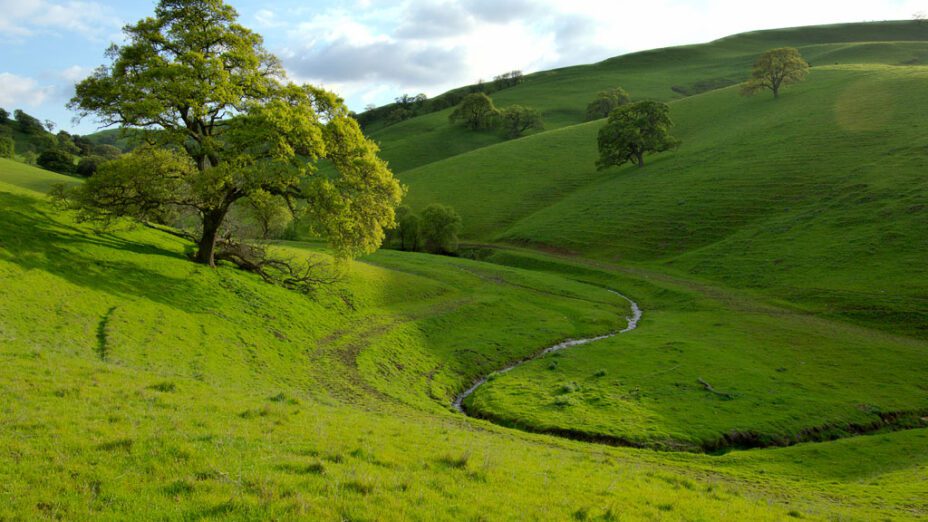 ---
At the end of March, we will be opening our first educational preserve at Mangini Ranch, free for public group use. As we get closer to our launch date, we're putting in the final touches on getting this property in great shape. Here's a bit about what we've been doing to get ready.
Creating an Educational Curriculum
This preserve will be a way the community can learn about the natural world and more. We are developing an educational curriculum that can be used by teachers and other community members when they visit the preserve.
Ideas range from creating a full curriculum that teachers can use in the classroom, to interpretive signs that will be posted at the property.
We're developing the curriculum on these topics:
Local Native peoples
Ranching history
The climate crisis and how it relates to natural lands
Native plants and wildlife at Mangini Ranch
Transition zones between different habitats
Galindo Creek
The project is currently being worked on by a subsection of our Education Committee that consists of three experienced educators. They include the locally famed Judy Adler, who has been teaching the ecology of the Diablo region for three decades.
If you are interested in learning more or weighing in on what could be useful to you as a teacher, please contact us.
Exploring Nature in a Sustainable Way
This preserve is designed so that participants can learn about and enjoy nature in a way that won't harm it. A major way anybody can help preserve nature anywhere is by staying on a designated trail.
Thanks to the Save Mount Diablo Trail Dogs, we're finishing up the trails at the property. The Trail Dogs have built an additional single-track access trail from one of the entrances to a major fire road, making it easier to explore the area.
These trails are designed so that you can become submerged within the property's natural beauty, while keeping ecologically important areas safe.
Soon the property will have signs, providing guidelines and information on the property, which will be printed on metal. It will also have a kiosk where the signs will be posted. One of our volunteers has already built the kiosk and figured out where to place it, and a group of volunteers will install it this coming weekend.
The public is also getting involved with getting the preserve ready! Our stewardship staff has been working with local Eagle Scouts to install picnic tables for visitors to enjoy.
Other volunteers have been helping with our restoration efforts. Our staff is currently planning to plant some native plants around the Mangini memorial marker near the property's entrance.
With Mangini Ranch's gates opening in just two more months, we're excited for the public to experience our first educational preserve.
Learn more by watching our video on Mangini Ranch.
Top photo: Mangini Ranch by Scott Hein