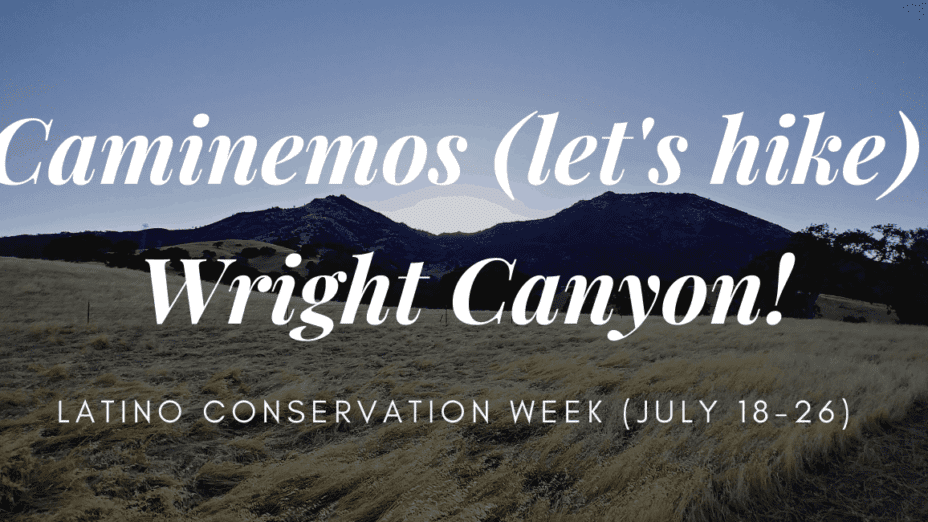 ---
Join Save Mount Diablo in celebrating Latino Conservation Week (July 18 to 26). We will be hosting a relaxing, evening hike on Save Mount Diablo's Wright Canyon property co-led by two awesome SMD staff members. The hike will be led in both English and Spanish.
We will make our way up to the top of the hill (somewhat steep) on a wide fire road and enjoy breathtaking views of Mount Diablo. We might even get to see some owls and other crepuscular critters along our way.
Anyone is welcome! Please RSVP for this hike through Eventbrite.
Save Mount Diablo is committed to fostering an inclusive environment in the outdoors for everyone. We are excited to promote land conservation efforts in the Latinx community, to create a welcoming environment in the outdoors for people who identify as Latinx, and to provide information on how participants can support the permanent protection of natural resources.
Different organizations all over the country will be hosting events to support Latinx access to the outdoors. Check them out!
Because of COVID-19, this hike is limited to eight participants. Masks are required. Hand sanitizer will be readily available onsite.
If you are interested in joining us on future hikes, please check out our 2020 Discover Diablo guided hikes schedule. If you have any question about this hike or future hikes, please contact Denise Castro (Education and Outreach Associate) at dcastro@savemountdiablo.org.
Hope to see some of y'all out there!