Save Mount Diablo is staffed by a small, hard-working team who are passionate about conservation and the outdoors. Learn more about our board of directors, leadership, and staff below.
For information about opportunities with Save Mount Diablo, please head to our careers page. We're also always looking for volunteers!
Leadership
---
---
---
---
---
Staff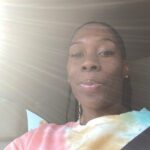 Tuesday Bentley
Accounting & Administrative Associate
Tuesday joined the staff in 2022 as an Accounting & Administrative Associate. She was elated to begin employment with a place where she believes in what they stand for. Tuesday has seen her share of landscapes in the U.S., her favorites being places with water or beaches. She spent her early youth in San Jose, California, visiting Santa Cruz, Monterey, and the nearby redwood forests. As a teen she moved to Grand Rapids, Michigan and enjoyed frolicking in the waters of Lake Michigan. She has been in the accounting and administration field for more than 10 years. She enjoys spending time with her family and in the outdoors. Tuesday is excited to fulfill the Save Mount Diablo mission.
---

Hidemi Crosse
Senior Accountant
Hidemi was hired to assist the Finance Director with Save Mount Diablo's accounting, starting as the organization's bookkeeper and has since been promoted to Senior Accountant. She has more than 10 years of experience in accounting. Hidemi loves to hike, camp and fish with her husband, two children, and their dog Sugar. She grew up in Japan and now lives in Pittsburg where she enjoys the beautiful weather and the beauty of nature.
---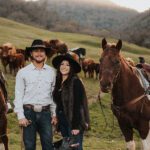 Venanzio Favalora and Alyxa Ray
Caretakers
Venny and Alyxa are our caretakers. They live at our Wright Canyon property with their three children, Layla, Raylan, and Walker. They grew up in Oakley, California at their families' vineyards harvesting grapes. They both have a love for nature, animals, the land, and history, which is very rich in the mountain region. They steward the land, help raise cattle with local cattle ranchers, and continue to learn and grow each day.
---
Juan Pablo Galván Martínez
Senior Land Use Manager
Juan Pablo joined the staff as the new Land Use Planner in 2013. He grew up in Benicia, but since high school has lived and worked in Costa Rica, Mexico, Washington D.C. and different parts of California. Juan Pablo has always loved animals and been interested in learning about and protecting them and the habitats they live in – even since kindergarten when he brought an octopus in for show and tell. Juan Pablo graduated from the University of California, San Diego with a B.S. in Ecology, Behavior and Evolution and a minor in Political Science. Then after working in Mexico for a year, he pursued an M.S. in Sustainable Development and Conservation Biology at the University of Maryland, College Park. Juan Pablo's work experience ranges from bird and marine mammal researcher, environmental educator and environmental consultant on NCCP/HCP projects. He now comes to Save Mount Diablo to help protect the area that has provided him with so many great hiking and birding experiences over the years.
---

Shannon Grover
Senior Development Associate & Event Manager
Shannon joined Save Mount Diablo in 2011. She supports the development team and manages events. Shannon holds a BS in business administration from St. Mary's College and has several years of office manager expertise. Neighbor to the mountain with her family, she is a dedicated hiker embracing the peaceful escape of Diablo's slopes and foothills.
---
Dana Halpin
Administrative Assistant
Dana was hired in 2011. She works at the front desk handling emails, phones, and processing donations while also assisting staff with various projects and events. Dana holds a BA in Exercise Science from U.C. Davis and has many years of administrative assistant experience, having worked at both Stanford University and UC Berkeley. Dana grew up in the East Bay enjoying Mount Diablo. She continues to enjoy being outdoors with her husband and two children and treasures her beautiful view of Mount Diablo from her home in Danville.
---
Franchesca (Frenchy) Hendryx joined the Save Mount Diablo team in April 2023 as the Education & Outreach Associate. Previously, she had been a volunteer at Save Mount Diablo for the past three years and worked as a Garden Educator for Mount Diablo Unified School District Bay Area Community Resources CARES program, where she loved working with the youth teaching about gardening and nutrition. Frenchy's love for nature started at an early age when her parents introduced her to camping, swimming, hiking, soccer, and biking. Now her love has evolved into passions such as rock climbing, mountaineering, foraging, mountain biking, gardening, making nature-inspired beaded earrings, enjoying, learning, and appreciating her natural surroundings on her favorite mountain, Mount Diablo. Frenchy loves spending time exploring the Diablo Range with her husband and dog Roux. Frenchy is excited to be a part of the Save Mount Diablo team and to continue inspiring a connection with the youth and public to Mount Diablo and the Diablo Range.
---
Brit Hutchinson
Event Coordinator
Brit joined the team as Event Coordinator in 2022, offering over a decade of event experience. Originally from Illinois, she was raised traveling the US and developed an early appreciation for the importance of state and national parks. After graduating with a human services degree and developing social impact programs in Chicago throughout most of her twenties, she followed her dream of exploring the world with a backpack for three years. Her adventures led to the self-study of environmental disasters across the globe, instilling her determination to make a positive impact on our planet. Now based in the East Bay, she has hugged countless trees through 49 states and 32 countries—including the beautiful oaks of Mount Diablo. Brit is an avid hiker, biker, backpacker, climber, free diver, yogi, and beekeeper dedicated to preserving Earth's precious natural resources.
---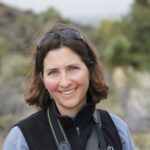 Samantha Kading
Assistant Development Director
Samantha joined the staff in 2022. She holds a B.A. from Middlebury College, where she studied English literature and Russian language, as well as a J.D. from the University of Wisconsin Law School, where she focused on environmental law, estate planning, and Native American law. She then served as a Skadden Fellow and offered community education and legal services to members of 11 Native American nations in urban and rural Wisconsin. Samantha grew up near Mount Diablo and credits its beautiful climb for turning her into an avid cyclist. She also loves to hike and spends as many nights as possible camping with her husband, three sons, and dog.
---
Laura Kindsvater
Senior Communications Manager
925-451-8376
Laura Kindsvater has a passion for protecting land for native plants (especially oaks and rare plants), wildlife, and people. She sees the climate crisis as the most important challenge of our time, and conserving and restoring land and connecting people to nature as essential in addressing it. She previously worked at Save the Redwoods League as a conservation planner, at California Wilderness Coalition as an editor and graphic designer, and at TechSoup as an editor. She holds a Ph.D. in geography from UC Davis, with specializations in biogeography, plant ecology, and GIS. In her spare time, she enjoys hiking, gardening, and bike riding with her family.
---

Queenie Li
Database Coordinator
Queenie started as an intern in 2021 after graduating from UC Berkeley with a BS in environmental science and BA in sustainable environmental design and joined our staff permanently in 2022. She has been passionate about environmental issues since she was a child and is excited to join the Save Mount Diablo team after having the natural beauty of Mount Diablo and the Bay Area in the background her entire life. Her interests primarily lie in freshwater ecology and habitat restoration. When she's not searching for macroinvertebrates in local streams, she can be found practicing Wushu (contemporary Chinese martial arts), tending to her plants, and trying her hand at various arts and crafts.
---

Katie Lopez
Staff Accountant & Office Administrator
Katie is our Staff Accountant & Office Administrator; she joined the staff in March of 2017. She brings more than a decade of accounting experience along with some administration experience to Save Mount Diablo. She grew up in the beautiful state of New Mexico, from there moved to Arizona, and then moved to northern California with her husband and two dogs. She loves to explore the beautiful landscapes of the Bay Area by hiking, mountain biking, and snowboarding. Katie is very passionate about preserving our natural lands and is excited to help fulfill the mission of Saving Mount Diablo.
---

Roxana Lucero
Land Stewardship Manager
Roxana began as an intern in 2016 and joined our staff permanently in 2017. As our Land Stewardship Manager, Roxana manages programmatic elements, events, outreach, and fieldwork within stewardship. She also maintains the mapping program for Save Mount Diablo. She attended San Francisco State and earned her B.S. in environmental studies with a concentration in natural resource management and conservation. As a student, she gained valuable experience with the Golden Gate National Recreation Area, and the San Francisco based nonprofit, Nature In the City. Roxana is from Bay Point and is passionate about preserving the lands she grew up with.
---

Joanne McCluhan
Executive Assistant
Joanne joined the staff in 2017. She is a lifetime Bay Area resident and earned her Bachelor's degree from San Francisco State. For several years, she organized the activities for Walnut Creek Warrior Lacrosse Club and most recently provided administrative support to the East Bay Regional Park District. Joanne takes pride in serving her local community and supporting families in their efforts to be active. She considers Mount Diablo her home. You will often find her out in her wild 'backyard', running and hiking the hills with her family. She is excited to support the mission of SMD to preserve our beautiful open space for future generations.
---
Haley Sutton
Land Stewardship Associate
Haley grew up hiking and running the trails on and around Mount Diablo. After graduating from Northgate High School, Haley's love of nature and passion for conservation brought her to UC Santa Cruz where she earned her B.S. in Marine Biology. Haley previously worked to restore watersheds through community focused programs with the South Bay Area based nonprofit, Grassroots Ecology, as a Watershed Stewards Program Corpsmember. She is excited to help increase an awareness of and accessibility to the iconic Diablo Range while exploring its many unique landscapes. Beyond adventures on the trails, Haley also loves to whip up tasty treats and curl up with a good book.
---
Interns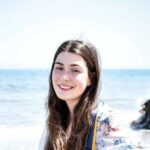 Mary Nagle
Communications & Advocacy Intern
Mary joined Save Mount Diablo in 2022. Growing up near Mount Diablo, she developed a deep love of nature that inspired her to earn a degree in environmental studies with a minor in professional writing from UC Santa Barbara. In college, she worked for the urban forestry restoration nonprofit Your Children's Trees and assisted a PhD candidate in examining data related to central California vernal pools. Prior to joining Save Mount Diablo, she performed an extensive research project on the effects of sea-level rise on coastal wetlands, for the startup Stormsensor, and worked as a park aide at Mount Diablo State Park. When she's not exploring local open space, Mary enjoys making art and visiting the coast.
---
Check our careers page for new opportunities!
Board of Directors

Jim Felton
President, chairs the Executive Committee and the Board Governance & Nominating Committee, and serves on the Education Committee and Land Committee
Dr. Felton is currently a Senior Biomedical Scientist-Retired (LLNL) and was Associate Director for Cancer Prevention and Control (UC Davis Cancer Center). Dr. Felton was the Deputy Associate Director for Biology and Biotechnology at the Lawrence Livermore National Laboratory (2001-2004). He was on staff at LLNL for 32 years in various positions. He received his AB in zoology at UC Berkeley, and his Ph.D. in molecular biology at the State University of NY, Buffalo. Since retirement, he has taught courses related to cancer for the Osher Lifetime Learning Institute (CSUEB) and been active as a steward with Save Mount Diablo. He has been a volunteer advisor at LLNL and science tutor at San Ramon Valley High School and the continuing education program at Del Amigo High School. He also with his wife, Bette, manages an award-winning winery and vineyard in Danville.
---
Burt Bassler
Treasurer, chairs the Finance Committee, and serves on the Executive Committee and the Board Governance & Nominating Committee
Burt received his BS in business administration from the University of Illinois and did his graduate work at the University of Illinois Institute of Labor and Employment Relations. He has held a variety of human resources positions with Exxon and Eastern Airlines, and he is the principal of Bassler Associates, Inc., a human resources consulting firm he established in 1982. He lives in Pleasanton.
---

Giselle Jurkanin
Vice President and Secretary; serves on the Land Committee and Stewardship Committee
Giselle joined Save Mount Diablo's Board of Directors in 2019 and serves on the Land Committee and the Stewardship Committee. Prior to retiring from active practice, Giselle was a partner at Little & Saputo, a local real estate law firm, for nearly 30 years. Retirement gave her time to be more active in Save Mount Diablo as part of the watering team for restoration projects and as a crew member for Four Days Diablo. She believes it takes dedicated donors and volunteers to help the amazing staff make Save Mount Diablo successful and is grateful to have the opportunity to be both. She loves to travel and is frequently off wandering around the world.
---

Keith Alley
Chairs the Development Committee, serves on the Education Committee, Mary Bowerman Science & Research Committee and the Board Governance & Nominating Committee
Keith is a "prodigal" Californian, born in Palm Springs, raised in the Midwest before returning to the state later in life. He is an alumnus of the University of Illinois and served as a Professor at Case Western Reserve University and Ohio State University. He is currently an emeritus Professor of Cell Biology at the University of California, Merced where he served as a founding faculty member and in a variety of administrative roles during the initial development of the new campus. Keith was instrumental in establishing the relationship between the new campus and Yosemite National Park while serving as an advocate for the protection of the park through service on the Yosemite Association Board. As an avid hiker, Keith has relished the beauty of Mount Diablo since he and his wife, Jill, moved to Rossmoor seven years ago.
---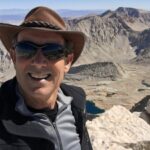 Steve Balling
Serves on the Mary Bowerman Science & Research Committee
Steve Balling grew up a stone's throw from Fossil Hill in Walnut Creek, enjoying early life in the shadow of Mount Diablo. He earned a BS in conservation of natural resources and a PhD in aquatic entomology at UC Berkeley before working at Del Monte Foods Research Center in Walnut Creek as Director of Agricultural Research. There, he established new agricultural IPM programs to reduce the use and risk of pesticides. During his career, he served on many regional and national committees that sought to improve the environmental and social footprints of agriculture in the US. In 2016, he retired and began volunteering for Save Mount Diablo. Since then, he has led numerous hikes for our Discover Diablo and Four Days Diablo programs. He is a certified California naturalist and has participated in our BioBlitz every year since 2016. He also started working as a Mangini Ranch docent soon after our preserve opened.
---
John Gallagher
Chairs the Stewardship Committee; serves on the Land Committee and the Board Governance & Nominating Committee
John has been cycling, hiking, and backpacking since childhood; his first exposure to Mount Diablo was a Boy Scout trip to the long-defunct Camp Force. When John was just 14 he rode his bike from his native Berkeley to the summit of Mount Diablo and he continues this feat in our annual Mount Diablo Challenge. He can frequently be found somewhere on Mount Diablo, on foot or bike. He is one of the Beacon Boyz who coordinated the restoration of the beacon atop the summit building. A retired veterinarian, John lives in Danville with his wife, Tena. Tena and their two grown children also enjoy hiking.
---

Garrett Girvan
Serves on the Finance Committee
Garrett graduated from LaSalle University in Philadelphia with a BS in accounting and from New York University with an MBA in finance and international business. He also was a Certified Public Accountant in New York State. Garrett's professional career included positions as Chief Financial Officer and Chief Operating Officer in a variety of companies, both public and private. He previously served on the boards of the Cancer Support Community (formerly The Wellness Community) and Hospice of the East Bay. Garrett and his family moved to California in 1978 and fondly remember driving through the Caldecott Tunnel and seeing the majesty of Mount Diablo for the first time (they were all overwhelmed). Garrett lives in Danville.
---

Liz Harvey Roberts
Serves on the Executive Committee and the Development Committee
Liz Harvey Roberts, Chief Development Officer with The Nature Conservancy, has over 30 years of experience in Bay Area philanthropy and currently works for the Conservancy's California chapter, connecting her love of the outdoors with her concern for the environment. She joined Save Mount Diablo's Board in 2017 and serves on the Development Committee. Recent prior experience includes serving as Director of Major Gifts at Mills College and Director of Corporate and Foundation Relations at San Jose State University. Mrs. Harvey Roberts received her BA from Westmont College and her MBA from UC Berkeley's Haas School of Business. Based in Danville, she loves running, kayaking, and hiking, as well as hanging out with her husband Bill and their two dogs.
---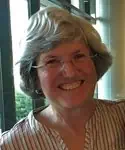 Claudia Hein
Chairs the Audit Committee and serves on the Development Committee and Education Committee
Claudia has a master's degree in chemistry and science education from Oregon State University and a bachelor of science degree in chemistry and natural science from Muhlenberg College. She has been a Chemistry Professor at Diablo Valley College since 1989. As an educator, she is a strong believer in the Baba Dioum quotation, "We will conserve only what we love. We will love only what we understand. We will understand only what we are taught." Claudia says, "Supporting Save Mount Diablo's mission to protect open space and ensure wildlife corridors is paramount to helping people understand nature's importance in our lives." Claudia has served on the Board of the Food Bank of Contra Costa and Solano and the Mount Diablo Audubon Society. She lives in Concord with her husband, Scott, who is also a Save Mount Diablo Board member.
---
Scott Hein
Chairs the Land Committee; serves on the Board Governance & Nominating Committee
Scott has a doctorate in analytical chemistry from Oregon State University and a bachelor of science degree in chemistry from Indiana University. He is a founding principal of Diablo Analytical, Inc, a small technology business located in Antioch. Scott is also a naturalist, birder, hiker, and nature and conservation photographer whose images grace the pages of our publications and walls of our office. Scott was appointed by the Concord City Council to serve on the original Community Advisory Committee for the Concord Naval Weapons Station Reuse Project. He has received the Diablo Magazine Threads of Hope award for his volunteer efforts with Save Mount Diablo. He has lived in Concord since 1988 with his wife Claudia, who is also a Board member.
---
Margaret Kruse
Serves on the Land Committee, the Audit Committee, and the Executive Committee
Margaret holds a master's degree in educational leadership from California State University–East Bay and a bachelor's degree in liberal studies from Sacramento State. She recently retired after 37 years in public education, the most recent 25 years having served as Assistant Superintendent for Human Resources in the Brentwood Union School District. Margaret has volunteered on East Contra Costa County land use and urban limit line issues, advocating for the protection and conservation of open space and managed growth in the area. She lives in the beautiful rolling hills of the Marsh Creek corridor of Brentwood, where she strives to instill in her four grandchildren a sense of wonder for what nature has to offer—as well as the attention and effort required to preserve and protect the land.
---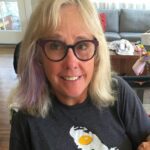 Shirley Langlois
Serves on the Land Committee and the Education Committee
Shirley Langlois earned a BA in political science at Oberlin College and a master's degree in city and regional planning at UC Berkeley. She completed a 33-year career at Kaiser Permanente, serving as a Manager of Medical Economics and Statistics and a Director of Competitive Intelligence. She is an avid hiker, a kayaker, a lover of the outdoors, and a long-time supporter of environmental causes. Shirley has served as a member of the Oakland Museum Women's Board and President of the Clarewood Townhouse Association. She has volunteered as a docent at Mangini Preserve and with Save Mount Diablo's Diablo Restoration Team.
---

Bob Marx
Serves on the Development Committee
We welcome Bob Marx back to our Board! Bob was a Board member from 1997–2004. Bob & his wife Joan own Summit Ranch in Alamo which is 22 ½ acres bordering Mount Diablo to the North and East. Summit Ranch is a private horse boarding facility accommodating 100 horses. Over the past 30 years, he has spent many hours every week riding horses on the trails of Mount Diablo. Bob was the recipient of Save Mount Diablo's Mountain Star Award in 2009. Bob's love and appreciation of Mount Diablo goes beyond words!
---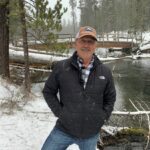 Doug Matthew
Serves on the Finance Committee
Doug grew up in the Northgate area of Walnut Creek, back when Ygnacio Valley Road was a two-lane road and when the area east of Oak Grove Road was ranches and walnut orchards. He and his wife, Sylvia, currently live in Walnut Creek, close to Shell Ridge Open Space. Mount Diablo has been "near and dear" to him for a long time. Doug has a BA in economics from Stanford and an MBA from the University of Chicago. He worked for four decades in the transportation and logistics field in various roles including strategic and financial planning. He became a member of Save Mount Diablo's Finance Committee in 2018, and continues to serve in that role.
---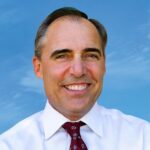 Phil O'Loane
Serves on the Land Committee
Phil O'Loane is a former San Ramon City Councilmember and Planning Commissioner. As the Planning Commission Chair in 2010, he was the sole opponent of the city council's efforts to break the voter-approved Urban Growth Boundary. He became a Co-Chair of the No on Measure W campaign and worked closely with Save Mount Diablo and other environmental and community groups to defeat the measure with a 72 percent no vote in November 2010. He was a Mountain Star Award winner as a result. Phil has been a key figure in San Ramon open space preservation ever since. He led the establishment of a council-appointed Open Space Advisory Committee as well as successful partnerships with key agencies to secure substantial open space preservation on San Ramon's borders. He has been a member of the Land Committee since 2011. A native of Rochester, New York, Phil graduated from the University of Notre Dame in 1980 with a degree in economics and holds a masters in hospital administration from the University of Michigan's School of Public Health. He and his wife Rachele have two adult daughters who are avid hikers. Phil works as a Practice Leader for the Permanente Medical Group.
---
Robert Phelps
Chairs the Education Committee
Robert Phelps is an Associate Professor of History at California State University, East Bay and the Executive Director of Cal State East Bay's branch campus in Concord. The author of numerous articles on the history of California and the American West, Phelps has also worked extensively in the realm of public history, serving as an interpretive advisor and content editor for a number of historical museums, including the Oakland Museum of California. As campus Executive Director, he has worked extensively to preserve the Galindo Creek section of university property. Phelps holds an MA and Ph.D. in United States History from the University of California, Riverside and a BA in History from San Diego State University. Born and raised in San Diego, he is a member of the San Pasqual Band of Mission Indians of California and a former tribal vice chairman. He lives in the North Bay region with his son Aaron.
---

Malcolm Sproul
Chairs the Mary Bowerman Science & Research Committee; serves on the Land Committee
Malcolm received his B.A. and M.L.S. in Environmental Planning, from UC Berkeley, and then worked for the Marin County Planning Dept. for four years. In 1979, he joined LSA Associates and is now a principal in natural resources management and environmental planning, managing their Point Richmond office. An avid outdoorsman, Malcolm feels that Mount Diablo is a wonderful visual resource and that the open space we are protecting is not just for people, but is essential to the protection and stability of the greatest possible diversity of biological resources in the central California region. Malcolm and his wife Casey live in Moraga. In 2020, Malcolm was was awarded Save Mount Diablo's Mountain Saver Award.
---

Jeff Stone
Serves on the Development Committee
Jeff graduated from UCLA with bachelor of arts degrees in political science and communications, and a JD from UC Davis, King Hall. Following law school, Jeff immediately went back into a family construction business, Diamond Construction, based out of Lafayette. Expanding his dad's business, Jeff currently works in construction, transactional real estate, and development. Jeff's nonprofit experience includes a six-month stint as Deputy Director of China Business Development for the US China Green Energy Council in Beijing, China. Above everything, Jeff enjoys the outdoors with his wife Lauren, and their miniature Australian shepherd, Bella.
---
Achilleus Tiu
Serves on the Education Committee
Achilleus Tiu teaches science at Pittsburg High School. Many of his students have participated in Save Mount Diablo's Conservation Collaboration Agreement program.
---