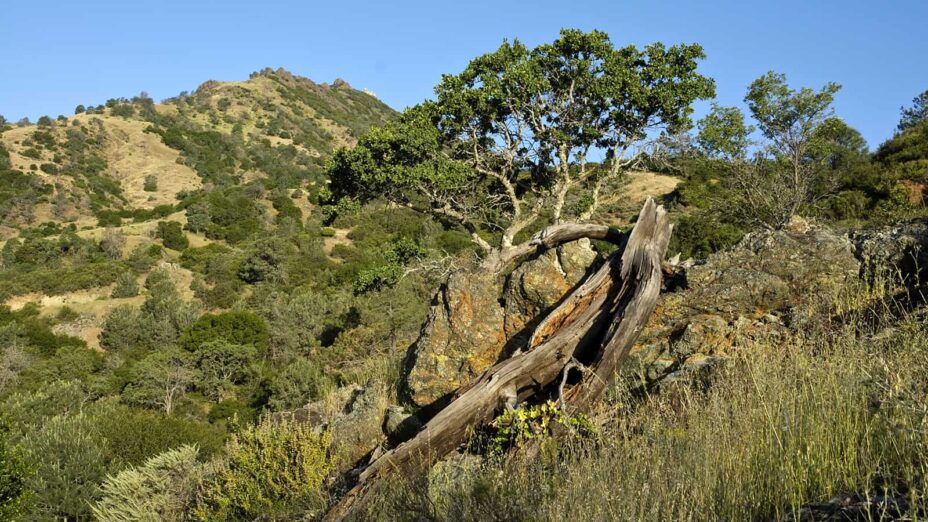 | | |
| --- | --- |
| Acreage | 165.3 acres  |
| Watershed | Perkins Creek and two other seasonal creeks flow into the Marsh Creek watershed.   |
| Vegetation habitats | Oak woodland, chamise chaparral, annual grassland, valley needlegrass grassland, and plants that thrive on serpentine rock |
| Ownership | East Contra Costa County Habitat Conservancy  |
| Funding partners | Protected in 2009 by Save Mount Diablo; transferred to East Contra Costa County Habitat Conservancy in 2017 |
Description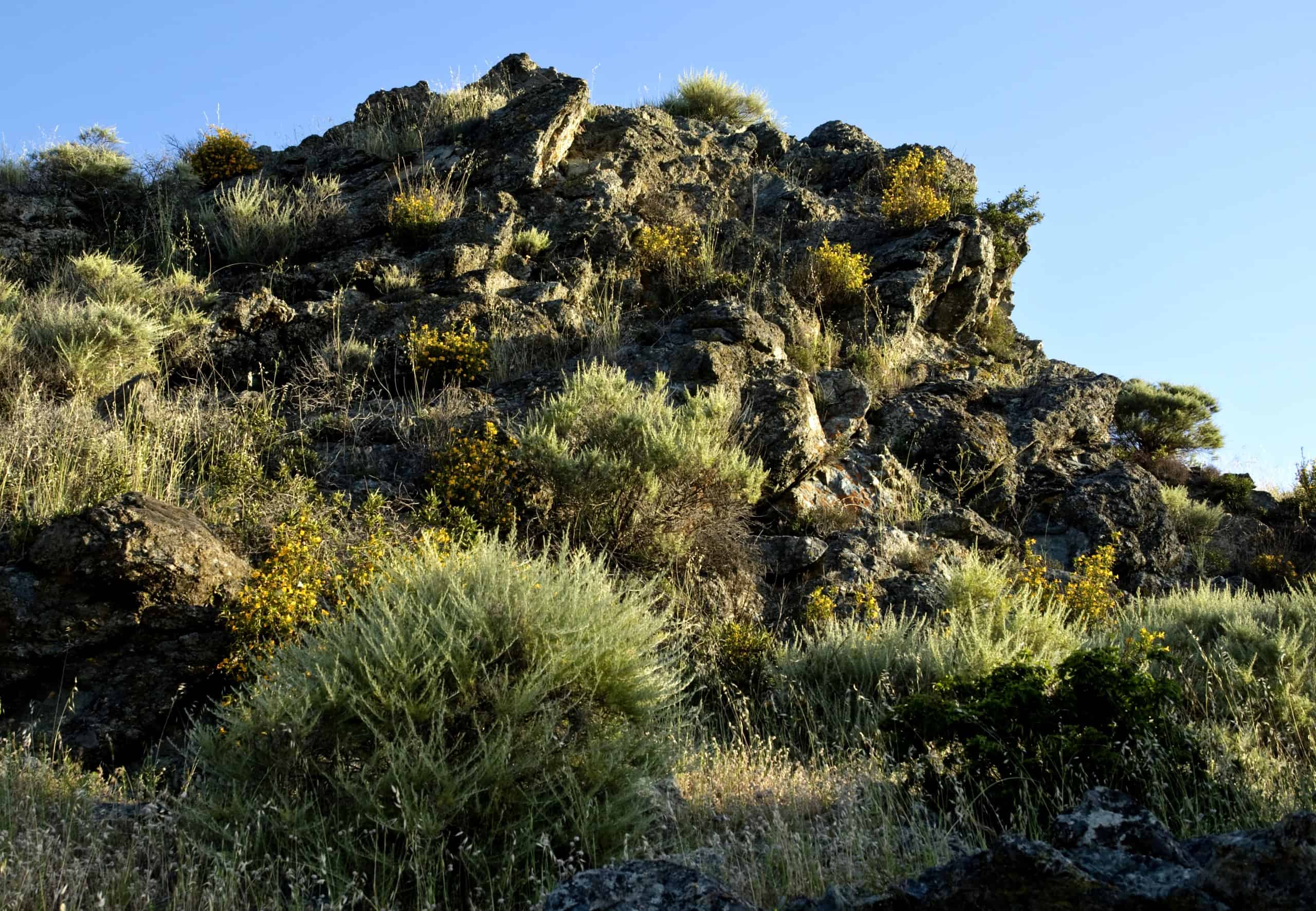 North Peak is one of the highest peaks in the East Bay, with an elevation of 2,300 feet. Viera–North Peak is visible for 200 miles and includes views of the Sierra, Half Dome in Yosemite National Park, and Mount Whitney.
Sharing a 2.5-mile border with Mount Diablo State Park and rising between the two peaks, Viera is the very heart of Mount Diablo.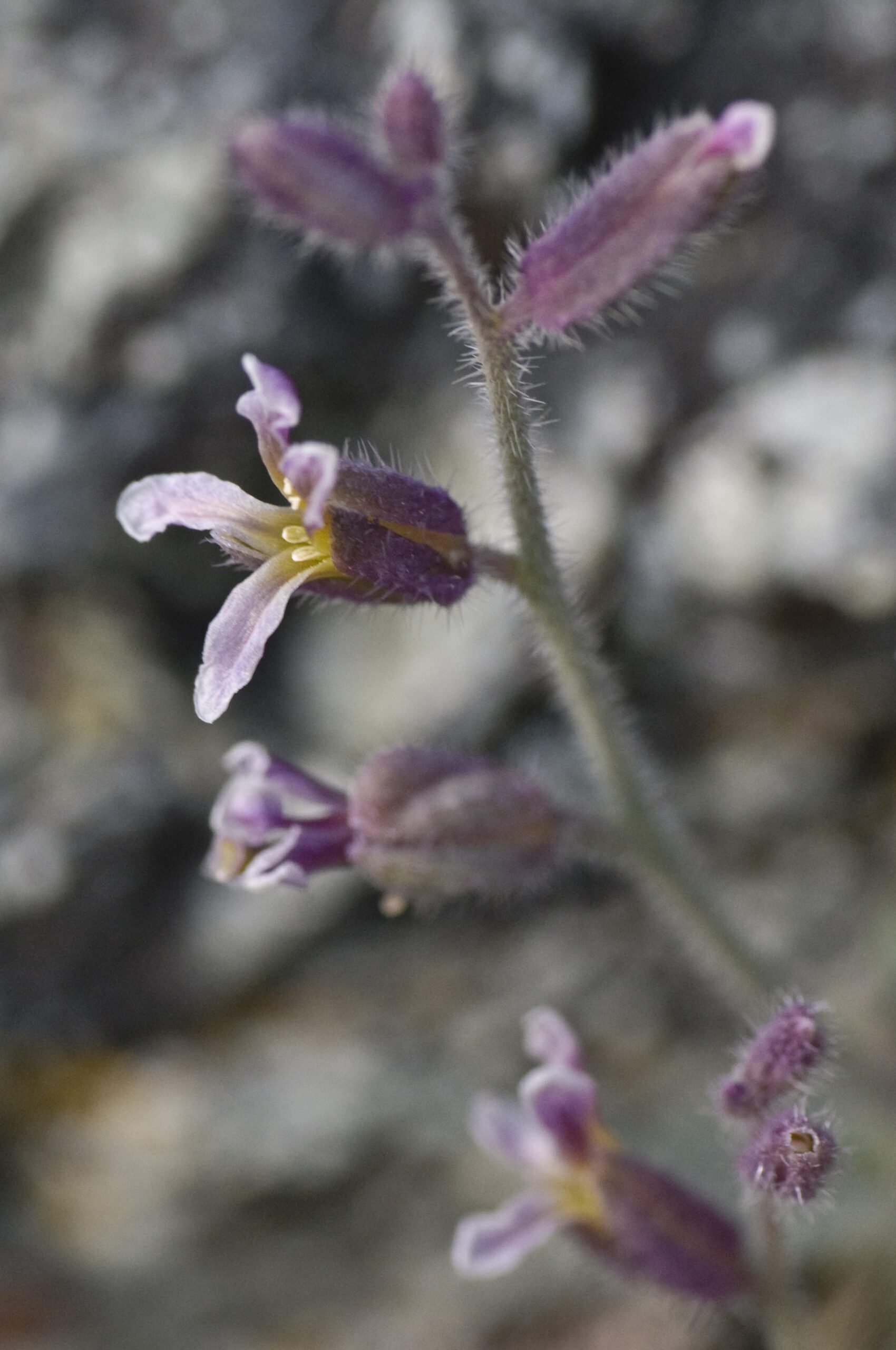 With a riparian canyon along Perkins Creek and rocky slopes covered with wildflowers and chaparral, Viera–North Peak hosts more than 50 rare plant species and a number of rare animal species.
Often, there is just one chance to protect a spectacular property. The chance to preserve 165 acres once owned by the Viera family on the very slopes of Mount Diablo's North Peak came in 2009.
Viera–North Peak was one of Save Mount Diablo's top five priorities for 25 years because of its location, spectacular views, and unparalleled resources. Save Mount Diablo's late founder Mary Bowerman's wish to preserve the Viera ranching family's property has been realized.
A hot spot for biodiversity, the property contains diverse soil types supporting hundreds of plant species.
More than 50 rare plants inhabit the area, some of which are globally rare, such as the endemic Mount Diablo jewel flower (Streptanthus hispidus) and Mount Diablo fairy lantern (Calochortus pulchellus).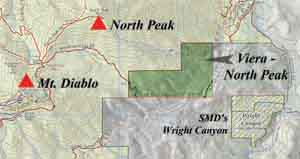 The acreage holds varied habitats necessary to sustain unique animal life as well, including the threatened Alameda whipsnake (Masticophis lateralis euryxanthus).
From Mary Bowerman's first studies of the unusual flora, the area has long been known to be incredibly rich in life, and biologists have recently confirmed this richness.
In 2009, Save Mount Diablo conducted its first capital campaign to raise the funds needed to finalize the acquisition purchase. Save Mount Diablo received a pledge from an anonymous donor for a challenge grant of $450,000, of which 90 percent was committed, largely by individual donors.
With the assistance of Contra Costa Times columnist Gary Bogue and his generous friends, the remaining $100,000 was raised in 2010 to preserve Viera–North Peak forever.
Thank you to all the generous donors who helped to preserve Viera–North Peak:
Dana and Dave Dornsife
Theresa Caygill
Ivan Girgich
JM Long Foundation
Firedoll Foundation
Shirley Nootbaar
Read and George Phillips
Jason Granskog
Charla Gabert and David Frane
Malcolm and Sylvia Boyce
Carolyn Butler
John Deeming
Joan Kunz
Paul and Vivian Larson
Allen Roberts
Jeanne Thomas
Lesher Foundation
Sanders Dickinson Foundation
Jiji Foundation
Giselle Jurkanin and Kristin Cooper
Malcolm and Casey Sproul
Contra Costa Times, Gary Bogue, and his readers
Save Mount Diablo supporters
Save Mount Diablo's properties are closed to the public except by guided tour.