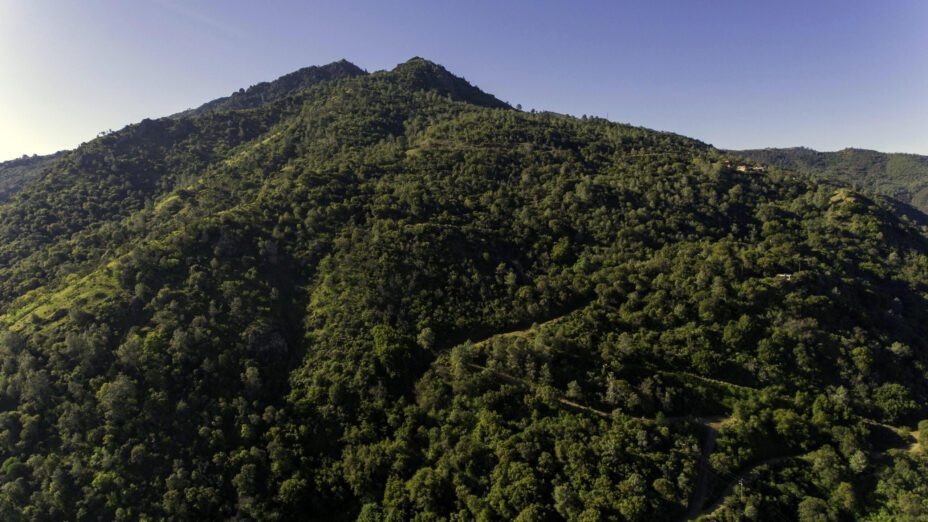 | | |
| --- | --- |
| Acreage | Approximately 154 acres |
| Watershed | Mount Diablo Creek watershed on the north side of Mount Diablo |
| Vegetation Communities | Blue oak woodland, riparian woodland, chaparral, and serpentine grassland and wildflower fields |
| Ownership | Protected by Save Mount Diablo in 2022 with a permanent conservation easement; continues to be owned by the Concord Mt. Diablo Trail Ride Association |
| Funding Partners | Resources Legacy Fund; Forever Wild donors |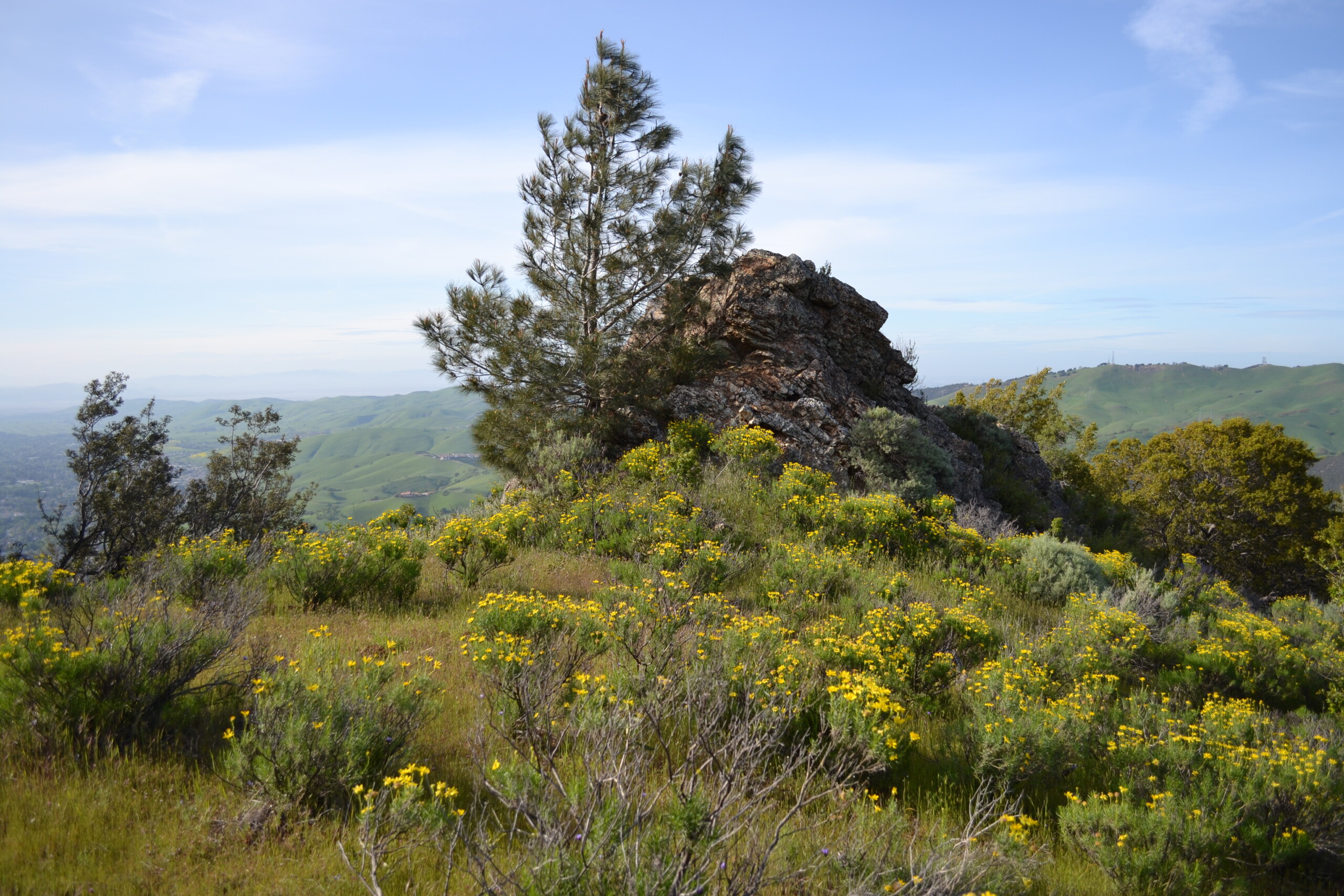 Photo by George Phillips
Description
A portion of this mile-wide property is part of the "Missing Mile," a square mile of private land on North Peak's face. The property is adjacent to our Young Canyon property and our North Peak Ranch project and is surrounded by Mount Diablo State Park on three sides.
It rises from 1,100 feet to 2,010 feet with views from the Carquinez Strait and Suisun Bay to Lassen Peak and the Sierra Nevada Range.
Much of the property is steep, rugged, and lush. Its rich biodiversity is due to the complicated geology of Mount Diablo's main peaks, including serpentine soils that host dozens of rare plant species like the Mt. Diablo globe lily (Calochortus pulchellus).
The property may also host or provide habitat for as many as 17 special status wildlife species.
The land is part of the extremely important Mount Diablo high peaks area local ecosystem; the conservation easement on it preserves the scenic value of North Peak.
The land will continue to be privately owned by the Concord Mt. Diablo Trail Ride Association and is permanently protected with a conservation easement.
The CMDTRA also owns a separate, lower elevation 47 acres, where the association's buildings are located, which is not included in the conservation easement area.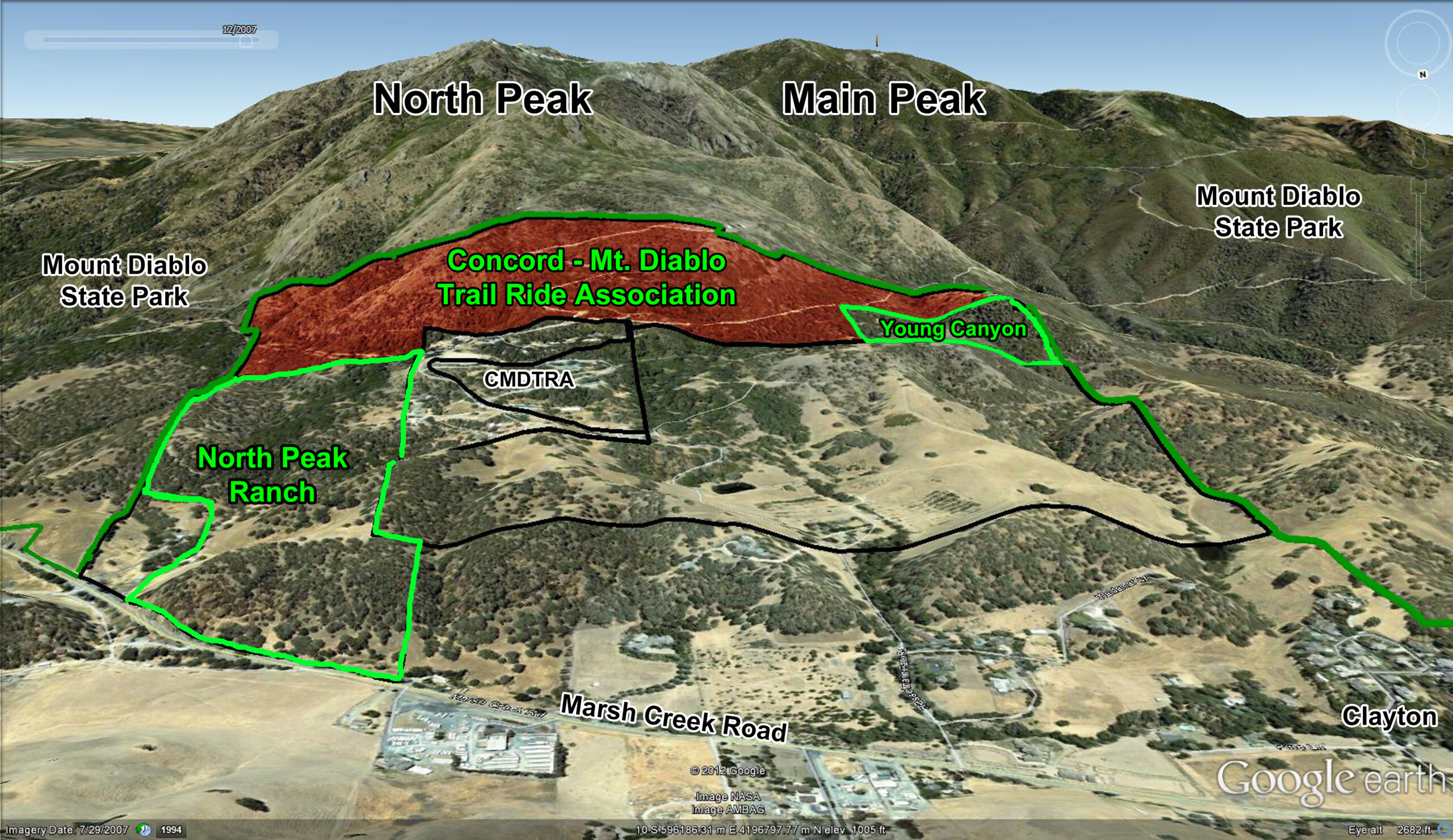 Top photo of North Peak and CMDTRA lands by Cooper Ogden