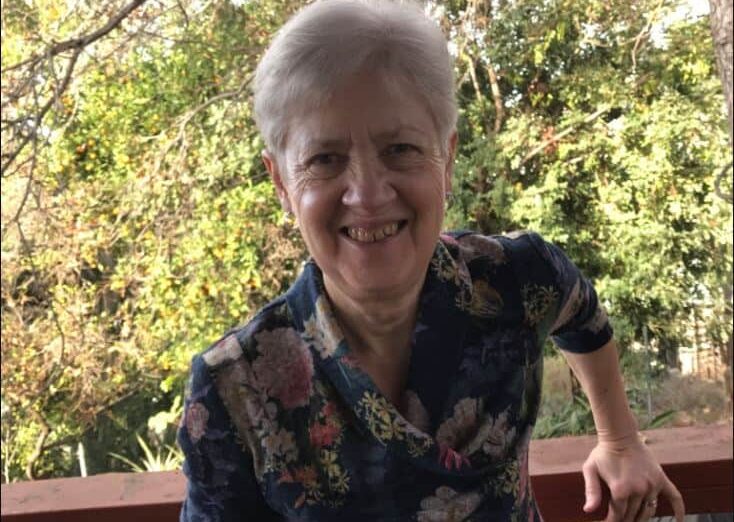 ---
Interviewed by Roxana Lucero, Stewardship & Outreach Associate
About You:
How long have you lived in the Bay Area?
For all of my 67 years. I've lived in Clayton for the last 27 years.
How did you learn about Save Mount Diablo?
Probably by reading the newspaper. When we moved to Clayton, I remember being excited about living near a state park and exploring ways my family and I could enjoy it and the other nearby protected areas.
What did you do before you volunteered for us?
I was a trusts and estates attorney and parent. I also managed and participated in my mother's care during the final decade of her life.
How long have you been volunteering with us?
On a regular basis, for 2 years.
Why did you decide to join our team?
I had retired from my profession and my family responsibilities had abated. I have always loved gardening and being outside in nature and realized that I missed working with others towards a common goal. Working with SMD on habitat restoration seemed like a good fit.
About Your Work:
Which program(s) are you affiliated with?
(DiRT, IPM, Trail Dogs, Property Steward, etc)? I work with the Diablo Restoration Team (DiRT) and hope to help with monthly water quality assessments along the portions of Marsh Creek that run through SMD properties.
What does your volunteer work consist of/ what do you like about it?
Primarily planting, weeding, watering, mulching and other activities that help reestablish native habitat plants. I so enjoy working outside, being part of a team, making new friends, seeing the plants become established and finding evidence of the animals that rely on that habitat. I've learned so much too – everything from better ways to plant to what a flood plain looks like and the plants that like to live there.
What is the hardest project you've worked on while volunteering?
Probably the day I tried weeding out non-native wild radish, mustard and hemlock. Such tenacious roots!
What is one of your favorite memories volunteering with us?
Standing around with the other volunteers on a winter morning waiting to be briefed on our morning's activities, seeing the sun hit the top of a magnificent sycamore and realizing how happy this work makes me feel. It was like coming home.