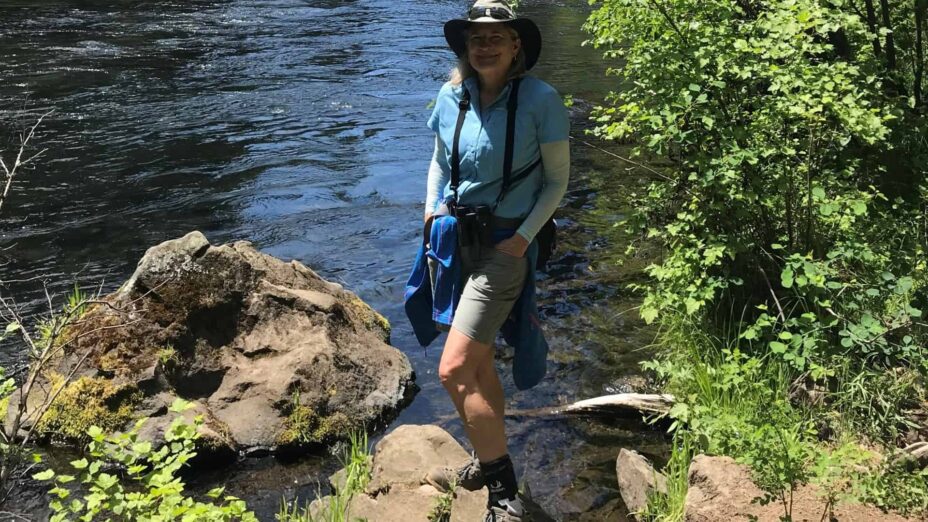 ---
Interviewed by Roxana Lucero, Land Stewardship Manager
About Sue
How long have you lived in the Bay Area?
I have lived in the Bay Area for 31 years.
How did you learn about Save Mount Diablo?
I learned about Save Mount Diablo when we moved to the Bay Area and began to read about it in the media.
What did you do before you started volun­teering for us?
During and after my insurance marketing career, I volunteered for several nonprofits in the area.
How long have you been volunteering with us?
I have been volunteering for Save Mount Diablo for 11 years.
What were your reasons for getting involved with Save Mount Diablo?
I have been a volunteer for organizations concerned with environmental protection since I was a teenager volunteering for the Sierra Club. It was a natural fit—I hiked on the mountain, lived next to it, and believed it needed to be preserved and protected!
About Sue's Work
Which Save Mount Diablo programs are you involved in?
I have been on the Save Mount Diablo Board, the Development Committee, and the Land Committee.
What does your volunteer work consist of and what do you like about it?
Currently I am on the Land Committee and assist with landowner relations, and as the former chair of the Development Committee with a historical perspective (i.e. I've been around a while!), I periodically help with donor relations. In both of these functions, I enjoy helping current and potential supporters of Save Mount Diablo appreciate the importance of the work Save Mount Diablo does, and feel good about standing behind it.
What is an especially memorable experience you've had as a Save Mount Diablo volunteer?
What immediately comes to mind as the most memorable experience I've had as a Save Mount Diablo volunteer is not a single event, I'm happy to say, but it's the times when a donor has thanked me for the work I have done for the organization. It's a simple thing, but it shows me I've accomplished what I wanted to do—be the face of the organization that they feel good about supporting!
Join Our Volunteer Crew! We Depend on You
Given limited staff, resources, and time, Save Mount Diablo depends on volunteers to take organizational effectiveness from excellent to exceptional. Save Mount Diablo seeks to connect a passionate community to our mission, cultivating a sense of ownership and proficiency in every volunteer position offered.
Whether you want to help with restoration and stewardship, build and maintain trails, help with events, assist in the office, lead hikes, or advocate for us, there's a place for you. For more information, check out Save Mount Diablo's volunteer opportunities.