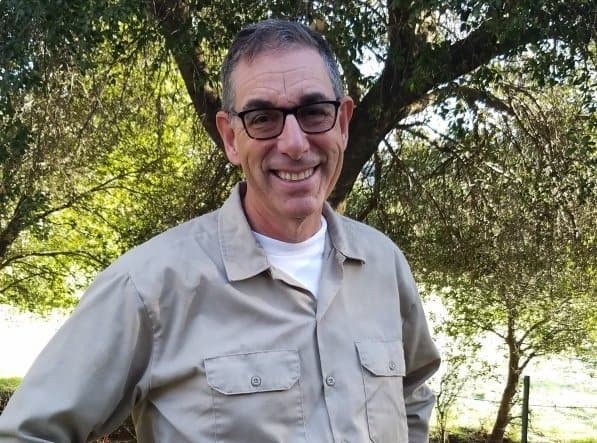 ---
Interviewed by Roxana Lucero, Stewardship & Outreach Associate
About You:
How long have you lived in the Bay Area?
The better part of 30 years.
How did you learn about Save Mount Diablo?
I don't know, I've been donating for 10 years, I don't recall the exact moment of how I found out about Save Mount Diablo.
What did you do before you volunteered for us?
I was a software developer for 15 years, before that I worked on a variety of things. I was in the engineer consulting business for a long time.
How long have you been volunteering with us?
2 ½ years
Why did you decide to join our team?
had a lot of spare time and energy and wanted to do something to give back to my community and the environment. I enjoyed talking with Save Mount Diablo staff and volunteers and they encouraged me to get involved.
About Your Work:
Which program(s) are you affiliated with? (DiRT, IPM, Trail Dogs, Property Steward, etc)?
I am the Property Monitoring Steward for Curry Canyon Ranch upper 560.
What does your volunteer work consist of/ what do you like about it?
I get on my mountain bike and ride around checking for unusual activity on the upper reaches of Curry Canyon Ranch. I monitor the property and participate in Stewardship workdays on a variety of other Save Mount Diablo properties.
What is the hardest project you've worked on while volunteering?
All of the Stewardship projects are challenging and rewarding at the same time.  At the end of the day, the physical labor tends to be the hardest part but I enjoy being out on the properties and working with people.
What is one of your favorite memories volunteering with us?
When I first started there was a Stewardship workday at Curry Canyon Ranch and we were removing debris from the old dump sites in the valley.  Under a pile of plywood we found a nest of rats with a rattle snake adjacent to it.  The snake was just feeding on the nest and you could see the lump of a rat in its long stomach!  Aside from that, my favorite memories are sitting down on a log after a hard day's work and eating some lunch with the crew, and sharing stories between us.