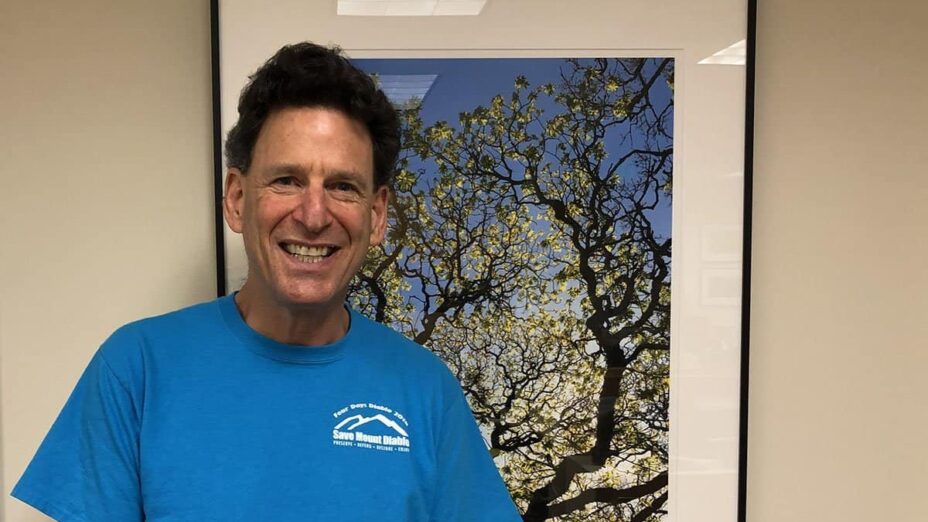 ---
Interviewed by Laura Kindsvater, Stewardship & Outreach Intern
About Mark
How long have you lived in the Bay Area?
My entire life! All 62 years—I was born in Oakland and grew up in Hayward. I moved to Danville 31 years ago and will never move anywhere else!
How did you learn about Save Mount Diablo?
I read an article in the newspaper years ago talking about Mount Diablo and what Save Mount Diablo was doing. I did a lot of hiking on the mountain and thought it would be nice to give back.
What did you do before you volunteered for us?
Not much . . . I worked, played, and took care of the family. I did a little bit of volunteering, but Save Mount Diablo really hit a bell with me, and I've been getting more involved ever since!
How long have you been volunteering with us?
I've been supporting and donating for over twelve years. I've been doing actual hands-on volunteering for about five years.
Why did you decide to join our team?
Because it's a fantastic cause and group of people who are making it happen. I feel very included in the process of keeping the mountain and surrounding lands wild. It's a pleasure to support a cause I really care about and work with people who feel the same.
About Mark's Work
Which program(s) are you affiliated with? (DiRT, IPM, Trail Dogs, property steward, fundraising, office work, etc.)?
I help with fundraising, primarily with Moonlight on the Mountain, a wonderful event!
What does your volunteer work consist of and what do you like about it?
I go out into the public and get donations—products, services, money, etc.—for the event. I love meeting and talking to new people and explaining to them what Save Mount Diablo does. Also, I'm starting to get more involved with the planning.
What is the hardest project you've worked on while volunteering?
Nothing has been hard yet!
What is one of your favorite memories volunteering with us?
Going to Moonlight on the Mountain last year and knowing almost the entire staff . . . and they knew me! It's like a big, happy family!!