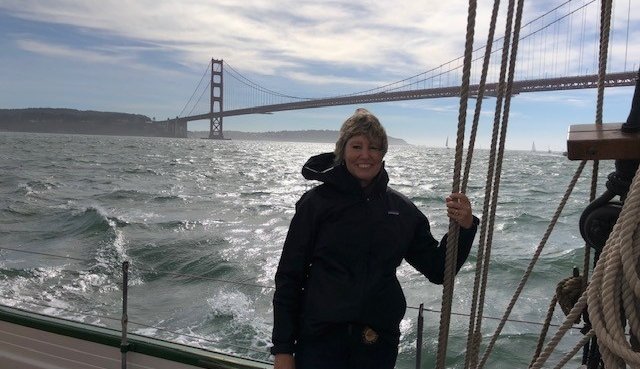 ---
Interviewed by Roxana Lucero, Land Stewardship Associate
About Judy
How long have you lived in the Bay Area?
I moved to California in 1998 and right away began weekly hikes with friends, and in 2009, I moved to Walnut Creek.
How did you learn about Save Mount Diablo?
When I moved to Walnut Creek, I started learning about the great hiking in the Open Space. I'd see Mount Diablo, but it wasn't until several years later that I met Jim and Bette Felton and they happened to tell me all about the wonderful work that Save Mount Diablo was doing.
Why did you decide to join our team?
When I looked up Save Mount Diablo, I got connected with its hike leader program. Jim Cartan was a wonderful leader of the program, and I loved the hikes and learning as I went along.
About Judy's Work
Which program(s) are you affiliated with (DiRT, IPM, Trail Dogs, property steward, etc.)?
The Discover Diablo hike program.
What does your volunteer work consist of and what do you like about it?
Through the Discover Diablo hike program, my interest in understanding more about beautiful land started seriously expanding. I attended several lectures by Doc Hale and learned a lot about the history of the area and the flora and fauna. I read books, hunted out information, and became passionate about protecting this area and helping others understand what we have here.
What is one of your favorite memories volunteering with us?
I was very impressed with the rational but very professional and long-term approach that I saw at Save Mount Diablo. For example, when there was going to be a large housing development built outside of Dublin, there was a good fight put up to get the people of Dublin to understand what the development would do and get it on the ballot, where it was defeated. I stood outside Safeway for a day collecting signatures to get it on the ballot, along with many other volunteers who helped make that happen. I like being part of a team that is thoughtful, focused, and helping protect this magnificent gift that we have in this region.