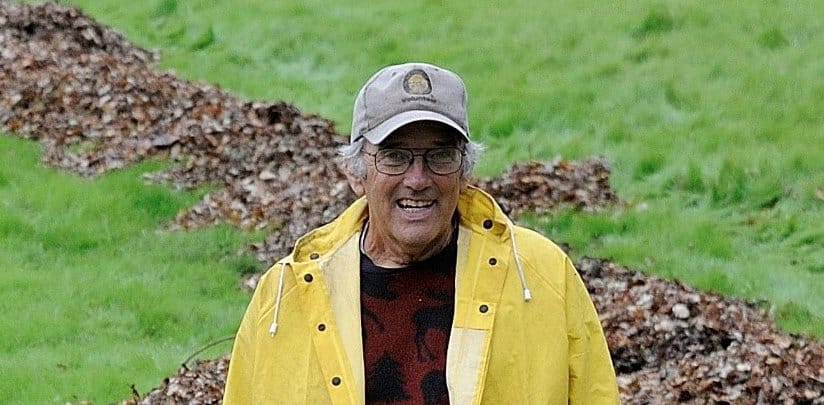 ---
Interviewed by Roxana Lucero, Land Stewardship Associate
About John
How long have you lived in the Bay Area?
I've lived here since 1976, for 41 years.
How did you learn about Save Mount Diablo?
I guess I learned about SMD soon after we moved here, but I really learned about it when the East Bay Trail Dogs built the Tassajara Creek Trail for SMD in 2003.
What did you do before you volunteered for us?
I was an organic chemist for Dow Chemical doing discovery research for new pesticides.
How long have you been volunteering with us?
On and off since 2003, but when there was a call for more volunteers to help, I joined the stewards while still working with the East Bay Trail Dogs.
Why did you decide to join our team?
I like what SMD is doing to preserve land for parks and wanted to be part of the solution.
About John's Work
Which program(s) are you affiliated with?
I work with the East Bay Trail Dogs on the first Tuesday of the month and the stewards on the first Thursday and third Saturday of each month.
What does your volunteer work consist of and what do you like about it?
I help maintain SMD trails and do whatever is needed to improve the properties. I like the interaction with the other volunteers and staff and seeing great improvements done on the properties.
What is the hardest project you've worked on while volunteering?
Probably when we cleaned up the endless trash at Curry Canyon Ranch.
What is one of your favorite memories volunteering with us?
I think building several trails on SMD properties and hoping that the parks will eventually include them in the new park lands.