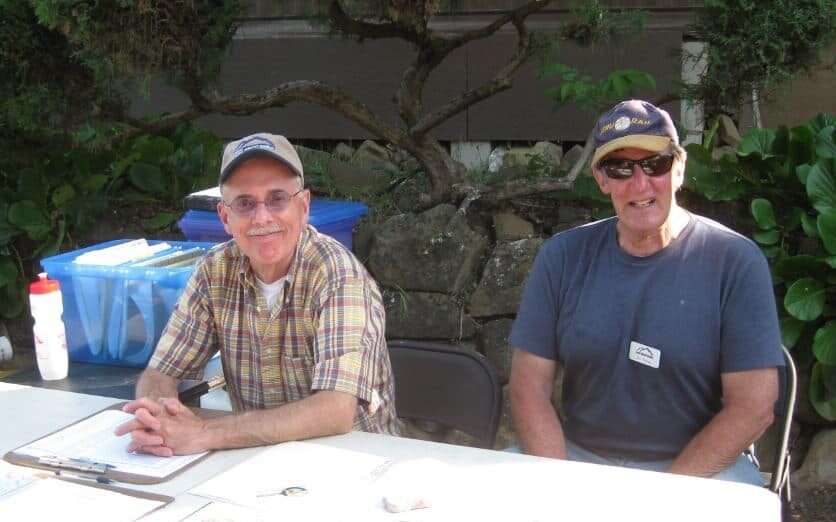 ---
Interviewed by Roxana Lucero, Stewardship and Outreach Intern
About Jim
How long have you lived in the Bay Area?
64 yrs (8 years on the East Coast)
How did you learn about Save Mount Diablo?
Ron Brown, the former Executive Director of Save Mount Diablo.
What did you do before you volunteered for us?
Worked – Cancer Res.  UCD/LLNL
How long have you been volunteering with us?
7 years
Why did you decide to join our team?
4 Days Diablo convinced me it was an important cause and much needed to be done
About Jim's Work
Which program(s) are you affiliated with? (DiRT, IPM, Trail Dogs, Property Steward, etc)?
Property steward and fundraising.
What does your volunteer work consist of?
Monthly visit to MC1/7.  Beautiful property.  Fixed trails, cleaned up roads, chopped out bamboo and general checks on the property.  Fundraising: People to our house, asking people to donate by explaining SMD mission and taking people on walking tours of properties.
What is the hardest project you've worked on while volunteering?
Trail work at a number of properties. Weed whacking, fence replacement, tree planting and fencing.
What is one of your favorite memories volunteering with us?
Setting up for Moonlight in the wind. Watching red tail hawk for 1 h at MC1. Hiking Curry Canyon for the first time.