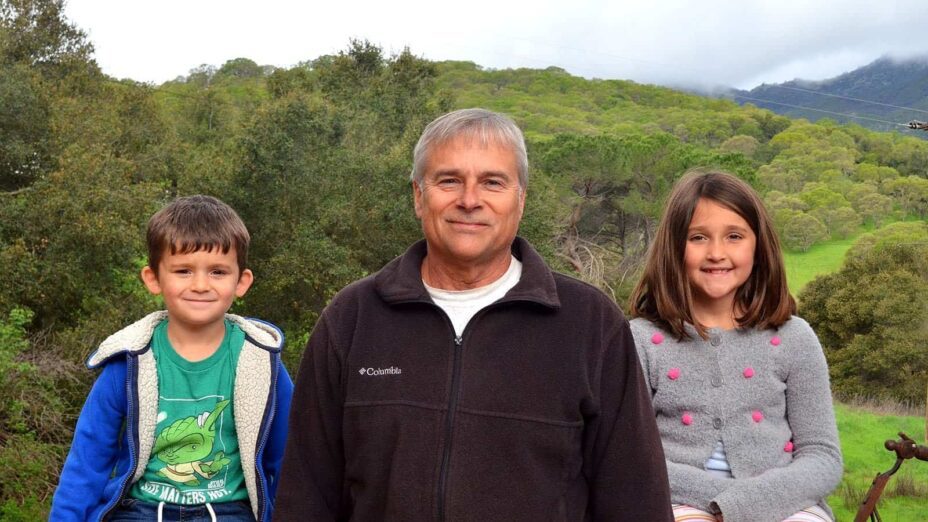 ---
Interviewed by Laura Kindsvater, Stewardship & Outreach Intern
About Jerry
How long have you lived in the Bay Area?
I was born and raised in Michigan. I went to grad school at University of Colorado. After graduating in 1984, I moved out here with my wife Carrie and have been here ever since.
How did you learn about Save Mount Diablo?
I think it might have been through Scott and Claudia Hein, whom I have known for a long time through the Mount Diablo Audubon Society—birding, and bird photography, are two of my hobbies. I've been a donor for some time.  I participated in a BioBlitz program at Wright Canyon in 2014 or '15, and became a volunteer shortly thereafter.
What did you do before you volunteered for us?
I worked at Lawrence Livermore National Laboratory for more than 30 years. The last 20 or so years of my career I was involved in the design and manufacture of specialty optics for high-power laser systems and space applications. I retired from LLNL in 2016, and now I am a private consultant/contractor in the same field, working part-time.
How long have you been volunteering with us?
About five years. I also do some volunteer work for the Mount Diablo Audubon Society.
Why did you decide to join our team?
After finishing the big projects at my property out on Morgan Territory Road, I had some time to get involved, even before retiring. I believe in SMD's mission, enjoy physical work outdoors, and enjoy getting the opportunity to explore new places in the great outdoors, so it seemed a good fit.
About Jerry's Work
Which program(s) are you affiliated with? (DiRT, IPM, Trail Dogs, property steward, fundraising, office work, etc.)?
I do property monitoring at Marsh Creek 5 and Highland Springs, and participate on stewardship workdays as my schedule allows.
What does your volunteer work consist of and what do you like about it?
The properties I monitor are quiet, out-of-the-way places without much going on—I enjoy exploring them and have had the opportunity to get some great photos of grassland birds at the Highland Ridge property. The workday outings have been quite varied, but always with a great group of people with a spirit of camaraderie.
What is the hardest project you've worked on while volunteering?
Probably the least enjoyable thing I've done for SMD is weed-whacking. I get to do more than enough of that at my own place!
What is one of your favorite memories volunteering with us?
I've done some tractor work out at Curry and Wright Canyon properties during volunteer days. Any day I get to work with my tractor is a good day.