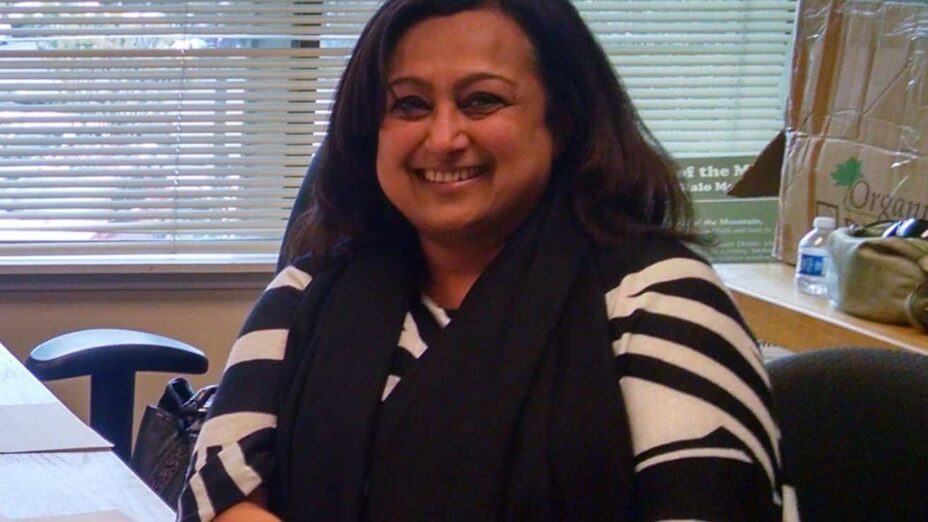 ---
Interviewed by Roxana Lucero, Land Stewardship Associate
About Jasmine
How long have you lived in the Bay Area?
I've lived here since 1985.
How did you learn about Save Mount Diablo?
My husband is a birder and loves to be outdoors and to help environmental organizations. He found out about Save Mount Diablo from the website, and he told me about it.
What did you do before you volunteered for us?
I was a singer (I sang Indian songs). I got out of the business because I didn't like the politics of it.
How long have you been volunteering with us?
I started with volunteering with Save Mount Diablo in 2011.
Why did you decide to join our team?
I love this place! The people are so nice. I feel good about coming out because everyone is so constructive and helpful.
About Jasmine's Work
Which program(s) are you affiliated with? (DiRT, IPM, Trail Dogs, Property Steward, etc)?
I help out a lot with Moonlight on the Mountain and in the office. In previous years, I helped with making the posters for Moonlight by hand (cutting and pasting images and writing the text) and preparing the raffle items.
What does your volunteer work consist of / what do you like about it?
I like creative work (for example, writing things out by hand) and meeting new people.
What is the hardest project you've worked on while volunteering?
One time I was struggling to cut the jute rope to make the paddles for Moonlight on the Mountain. Other challenging projects have been gift wrapping, tying cards with ruffles, and steaming the tablecloths for Moonlight.
What is one of your favorite memories volunteering with us?
I love going to the site for Moonlight because it's so beautiful, and I have many fond memories of chatting with Kristen about all kinds of things.