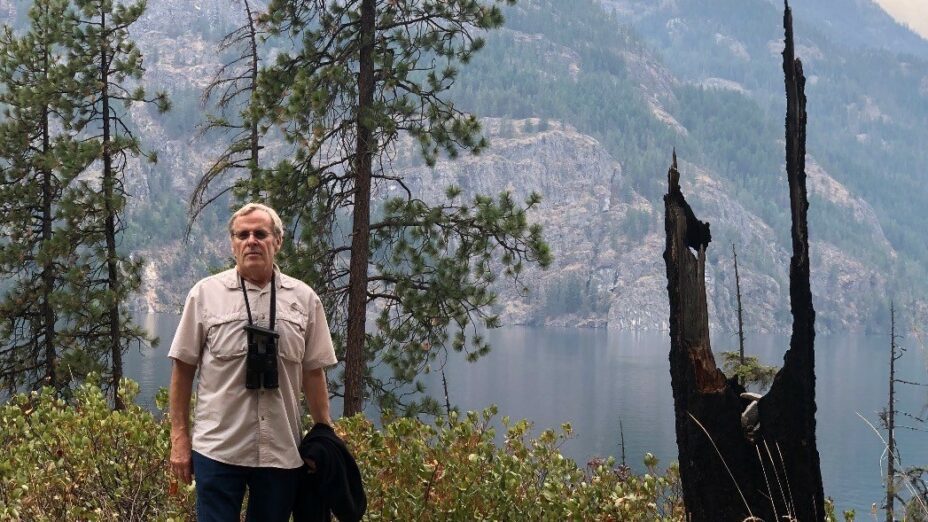 ---
Interviewed by Haley Sutton, Land Stewardship Associate
Meet Dave
How long have you lived in the Bay Area?
52 yrs. I arrived in 1969, from the Washington, DC area.
How did you learn about Save Mount Diablo?
Through Marsh Creek State Historic Park. I've been involved with the John Marsh House fundraisers. Marsh Creek State Historic Park, although not open to the public, is a jewel in the rough. Save Mount Diablo owns important properties along Marsh Creek. Land stewardship is important to me, especially along Marsh Creek.
When did you start volunteering with us, and why did you get involved?
Spring 2019. Marsh Creek was so beautiful, water flowing. I got out of my car at several spots on Marsh Creek Road to admire the beauty of upper Marsh Creek, along Long Canyon, Big Bend and beyond.
Which Save Mount Diablo programs are you involved in?
Diablo Restoration Team, Coastal Cleanup, sponsored hikes, and land stewardship education.
About Dave's Work
What do you enjoy about the volunteer work you do?
I enjoy the camaraderie, it gets me out in a beautiful part of the Bay Area, helping to restore riparian zones along Marsh Creek.
Of all the properties Save Mount Diablo protects, the Marsh Creek properties are small but significant. This perennial creek was the entrance to the mountain from the east in ancient times, as it is today. People have been coming to this sacred mountain for thousands of years. I hope to see water flowing again!
What is the most challenging project you've worked on as a volunteer?
Clearing trash and dumpster material from Marsh Creek. Unfortunately, it's a problem along Marsh Creek. People dumping trash, appliances, you name it . . . at Big Bend, one of my favorite properties, most of a living room was dumped over the side!
Fortunately, Save Mount Diablo coordinated a pickup truck to haul off the furniture and raised the barbed wire higher to discourage more dumping.
How do you spend your time beyond your volunteer work with us, and what did you do before you started volunteering with us?
I worked as an engineer in electrical, mechanical, and fluid power transmission (industrial motors, controls, bearing, gears, sprockets, chains, valves, etc.). I finished my career in the aerospace industry. I'm blessed to be a grandfather of two young granddaughters.
Join Our Volunteer Crew! We Depend on You
Given limited staff, resources, and time, Save Mount Diablo depends on volunteers to take organizational effectiveness from excellent to exceptional. Save Mount Diablo seeks to connect a passionate community to our mission, cultivating a sense of ownership and proficiency in every volunteer position offered.
Whether you want to help with restoration and stewardship, build and maintain trails, help with events, assist in the office, lead hikes, or advocate for us, there's a place for you. For more information, check out Save Mount Diablo's volunteer opportunities.