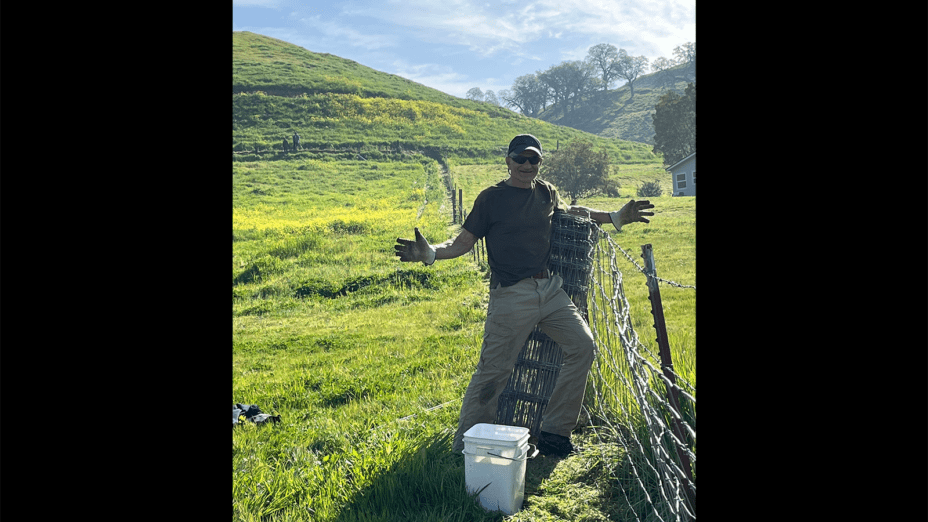 ---
Interviewed by Haley Sutton, Land Stewardship Associate
Meet Chris
How long have you lived in the Bay Area?
I was 11 when my parents moved here from Pennsylvania in 1972. We drove across the US in a Ford Country Squire. Seeing the Rockies and Grand Canyon was amazing.
How did you learn about Save Mount Diablo?
My friend Frank Baker knows Sean Burke from climbing and suggested Save Mount Diablo to me. I did some research and was hooked.
When did you start volunteering with us, and why did you get involved?
I started in 2020. I love being outdoors, helping our planet heal, hanging with great people, working hard and learning. It seemed that I could do all of those with Save Mount Diablo.
Which Save Mount Diablo programs are you involved in?
I share stewardship of three properties: Marsh Creek 4, Marsh Creek 6, and Oak Hill Lane. There were several DiRT days where we planted trees and worked on trails and fences.
About Chris's Work
What do you enjoy about the volunteer work you do?
I like the camaraderie, knowing that I am doing something good and learning every day—in beautiful places outdoors. It's great that Save Mount Diablo staff are organized, appreciative, and professional.
What is the most challenging project you've worked on as a volunteer?
Working on the Marsh Creek properties is fun and interesting. It combines stewardship and DiRT days. These are old home sites, and seeing volunteers come together to build trails and plant natives is great. I look forward to future years as properties continue to restore.
Is there a memorable experience you've had as a Save Mount Diablo volunteer?
I really enjoyed the 2022 State of the Mountain talk. Save Mount Diablo is doing so many things in advocacy, stewardship, and education. It made me feel proud to support Save Mount Diablo.
How do you spend your time beyond your volunteer work with us?
I retired from engineering at Chevron in 2020. I love to hike and ski with my wife, Maureen, and climb with friends. I am learning to play piano. I make delicious salads every night, they've become my favorite food.
We Depend on You
Given limited staff, resources, and time, Save Mount Diablo depends on volunteers to take organizational effectiveness from excellent to exceptional. Save Mount Diablo seeks to connect a passionate community to our mission, cultivating a sense of ownership and proficiency in every volunteer position offered.
Whether you want to help with restoration and stewardship, build and maintain trails, help with events, assist in the office, lead hikes, or advocate for us, there's a place for you. For more information, check out Save Mount Diablo's volunteer opportunities.
Top photo by Haley Sutton