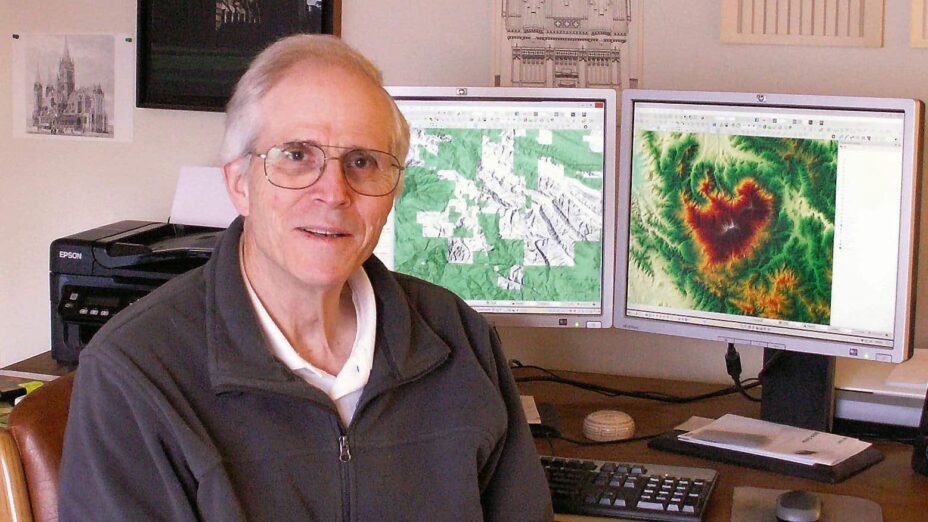 ---
Interviewed by Laura Kindsvater, Stewardship & Outreach Intern
About Charles
How long have you lived in the Bay Area?
Seventy-one years. I was born and raised on the Peninsula and moved to Walnut Creek in 1974.
How did you learn about Save Mount Diablo?
A fellow retiree recommended SMD as a good organization to volunteer for.
What did you do before you started volunteering for us?
I was with Chevron for 44 years—the last 20 years as a Geodesy, Remote Sensing, and GIS Analyst. I worked with map projections and datums, satellite and aerial imagery, radar, elevation modeling and visualizations, GIS, and 3D CAD mapping. After retiring in 2014, I volunteered with Habitat for Humanity and am doing GIS mapping for a local geologist, as well as CAD work and construction for Ruth Bancroft Garden.
How long have you been volunteering with us?
Since Dec 2018.
What were your reasons for getting involved with SMD?
I strongly support SMD's mission. And I thought SMD would be an ideal place for me to use my GIS skills to help SMD's cause.
About Charles's Work
Which SMD programs are you involved in?
GIS mapping.
What does your volunteer work consist of and what do you like about it?
Working at home with raster and vector spatial data using GIS software. I like the challenges of working and learning about the data and the software. I also enjoy collaborating with SMD staff and interns.
What is the most challenging project you've worked on while volunteering?
Combining parcel data from several sources, then editing them to create a single layer of non-overlapping parcels with standardized attributes.
What is an especially memorable experience you've had as an SMD volunteer?
Aside from being able to contribute, it was the Volunteer Breakfast at Curry Canyon Ranch last fall. Lots of great company in a beautiful setting and great venue.