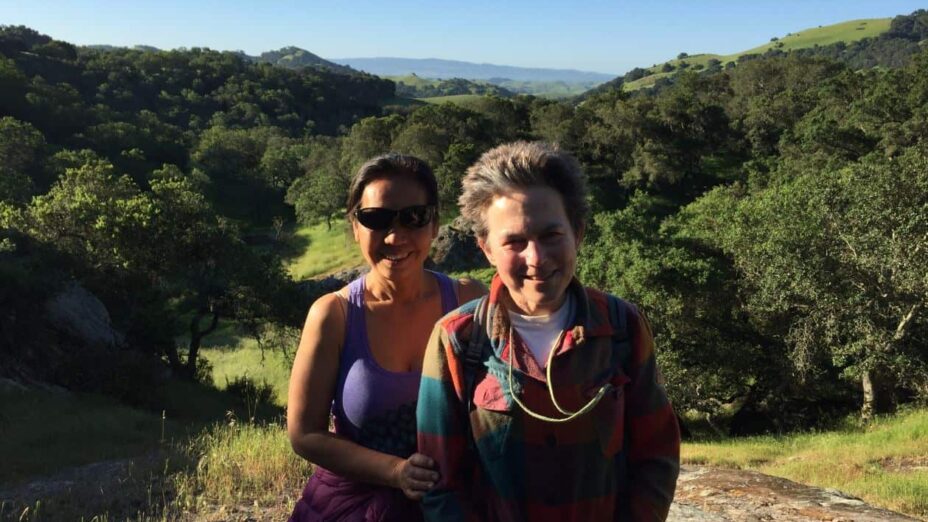 ---
Interviewed by Roxana Lucero, Stewardship and Outreach Intern
About Carol
How long have you lived in the Bay Area?
All my life, except for a stint in Davis, CA.
How did you learn about Save Mount Diablo?
Participating in the Mount Diablo Trail Challenge.
What did you do before you volunteered for us?
I was a Registered Nurse.
How long have you been volunteering with us?
About 5 ½ years.
Why did you decide to join our team?
I admired what the organization was attempting to do and how they did it. The capacity for change has been remarkable also.
About Carol's Work
Which program(s) are you affiliated with? (DiRT, IPM, Trail Dogs, Property Steward, etc)?
Trail Dogs first, then Property Steward, Hike Leader, IPM and special events.
What does your volunteer work consist of?
Trail maintenance in the broadest sense, and anything that needs to be done.
What is the hardest project you've worked on while volunteering?
It wasn't with Save Mount Diablo, but with the Trash Removal Project through MDSP cleaning old water pipes out of the park.
What is one of your favorite memories volunteering with us?
Moonlight on the Mountain, both times.