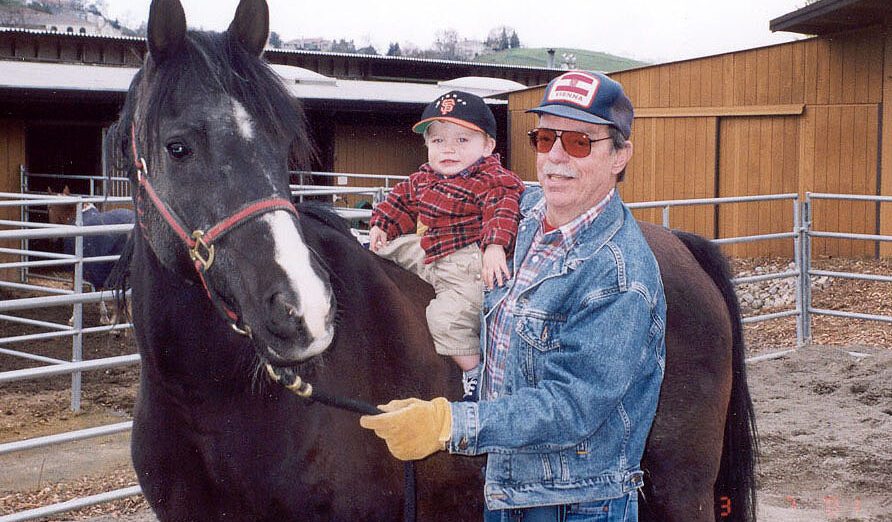 ---
Interviewed by Haley Sutton, Land Stewardship Associate
About Burt
How long have you lived in the Bay Area?
44 years.
How did you learn about Save Mount Diablo?
I was introduced to Save Mount Diablo by Board member and friend, Bob Marx.
When did you start volunteering with us and why did you get involved?
I started working with Save Mount Diablo as a member of the Development Committee in 1998. I'd been a tree hugger for many years, and I believed Save Mount Diablo's goals were consistent with my desire to help protect the environment.
About Burt's Work
Which Save Mount Diablo programs are you involved in?
I've been the steward of one of our properties, and served on the Development, Stewardship, Finance, Executive, and Governance Committees. I have been the organization's Treasurer and Finance Committee Chair since 2004.
What do you enjoy about the volunteer work you do?
I like working with an organization that is very influential in protecting our precious open space and enhancing the quality of life for millions of Bay Area residents. I also enjoy interacting with our terrific Board and staff.
What is the most challenging project you've worked on as a volunteer?
Designing and implementing an investment program that has generated well over $1 million, and has helped us pay operating expenses, retire debt, and buy properties.
Is there a memorable experience you've had as a Save Mount Diablo volunteer?
I've had many, but one was when the Board voted to continue with the investment program even though the world's financial system had collapsed in 2008. As indicated in the answer to the previous question, that decision allowed us to greatly strengthen our financial situation.
How do you spend your time beyond your volunteer work with us and what did you do before you started volunteering with us?
I'm part of the governing body of the retirement center where I live and serve on several committees. I'm also a movie buff and enjoy playing poker.
Join Our Volunteer Crew! We Depend on You
Given limited staff, resources, and time, Save Mount Diablo depends on volunteers to take organizational effectiveness from excellent to exceptional. Save Mount Diablo seeks to connect a passionate community to our mission, cultivating a sense of ownership and proficiency in every volunteer position offered.
Whether you want to help with restoration and stewardship, build and maintain trails, help with events, assist in the office, lead hikes, or advocate for us, there's a place for you. For more information, check out Save Mount Diablo's volunteer opportunities.