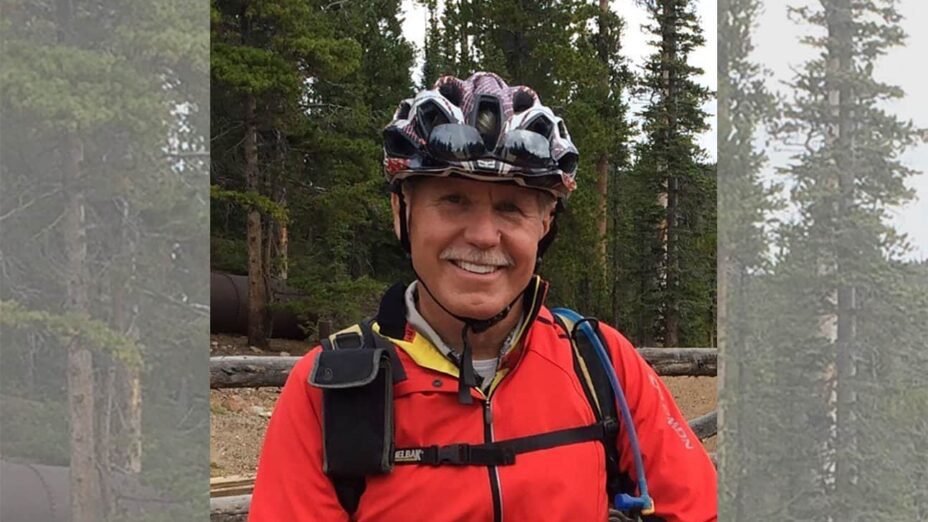 ---
Interviewed by Laura Kindsvater, Stewardship & Outreach Intern
About Bruce
How long have you lived in the Bay Area?
Off and on since 1963. My family moved to Concord from Colorado Springs, and I grew up with a view of Mount Diablo from our backyard.
How did you learn about Save Mount Diablo?
Not sure. I first volunteered for a Marsh Creek IV restoration project in Aug 2010 as part of the SRV mountain bike club with my wife and daughters (ages 15 and 17). We were trying to get the students in the club involved in community service. As I remember, we dug out star thistle for a day.
What did you do before you volunteered for us?
Geologist at Chevron in San Ramon. I retired after a 32-year career on April 15, 2013.
How long have you been volunteering with us?
We volunteered for a few events in 2011 and 2012, but it really started when my wife, Deborah Wechsler, signed me up for weedwacker training on April 16, 2013.
Why did you decide to join our team?
I've always been an outdoors enthusiast. Finding a fun way to give back to the community of folks who enjoy the outdoors or will enjoy the outdoors means a lot to me. But after a couple of events and working with the great people of SMD and the volunteers, I was hooked.
About Bruce's Work
Which program(s) are you affiliated with (DiRT, IPM, Trail Dogs, property steward, fundraising, office work, etc.)?
My wife, Deborah Wechsler, and I are property stewards for the Thomas Home Ranch property in Pittsburg. I also help with Moonlight setup, Four Days Diablo, and the summit dinners.
What does your volunteer work consist of and what do you like about it?
At Thomas Home Ranch, we check on the house and barns, check up on the neighbors, and pick up trash along Nortonville Road and parts of Kirker Pass Road. I've been known to occasionally show up for a stewardship workday at the various properties. It's pretty amazing how hard everyone works at these events: digging ditches, pulling out fence posts, rolling up barbed wire, hauling trash, etc. My favorite part is getting to work with and to know the dedicated people who regularly volunteer at these events. It's a great group of people, which makes the work fun, and what we do makes a material difference.
What is the hardest project you've worked on while volunteering?
Volunteering for Four Days Diablo is probably the hardest job of all. Every day we schlep luggage and equipment (stoves, tables, chairs, pop-up tents, etc.), prepare the setup for dinner, clean up after dinner, drive home to wash dishes (and feed our dogs), bring the dishes back for breakfast, and repeat. Working out the logistics as a team is a complicated and daily task. We're lucky that the team allows us to skip out to coach the SRV mountain bike team on training rides on Wednesday and Friday afternoon.
What is one of your favorite memories volunteering with us?
Watching and being involved in the development of Curry Canyon Ranch as a field station. Meredith Hendricks is doing an incredible job of planning and implementation of a very long-term plan. It's fun to return there occasionally on a steward workday or on Four Days to see what's new.