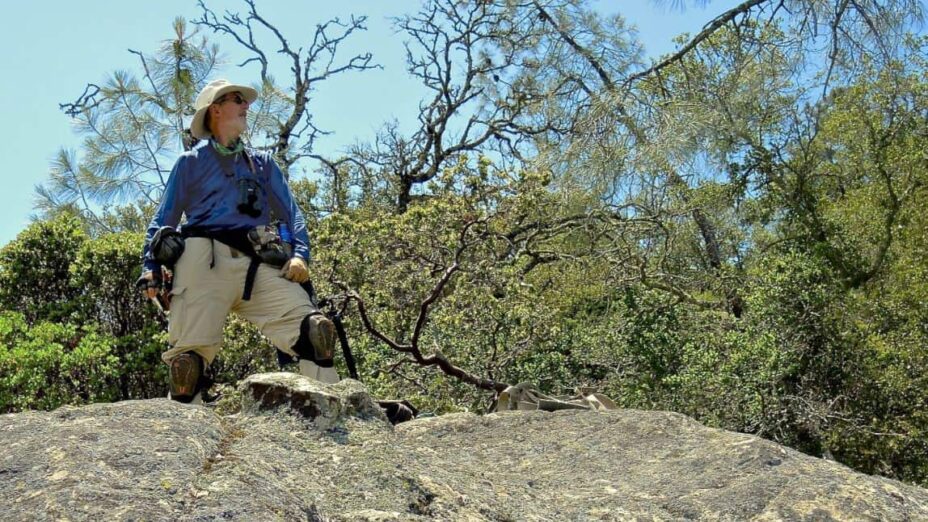 ---
Interviewed by Roxana Lucero, Stewardship and Outreach Intern
About Brad
How long have you lived in the Bay Area?
45 years
How did you learn about Save Mount Diablo?
Another SMD steward
What did you do before you volunteered for us?
Software Development
How long have you been volunteering with us?
7 years
Why did you decide to join our team?
Preserve habitat
About Brad's Work
Which program(s) are you affiliated with? (DiRT, IPM, Trail Dogs, Property Steward, etc)?
Property Steward (Galvin Ranch 2009-2012, Viera – North Peak 2012-present)
What does your volunteer work consist of?
Monthly inspections of SMD properties / Being part of the SMD team to protect and restore habitat for all animals, including humans.
What is the hardest project you've worked on while volunteering?
Fence removal in very steep areas.
What is one of your favorite memories volunteering with us?
While relaxing on Galvin Ranch's "summit rocks," observing an eagle do a complete barrel roll and talon flash at two chasing red-tailed hawks.