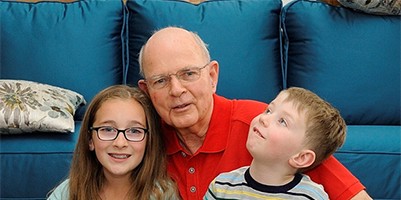 ---
Interviewed by Roxana Lucero, Stewardship and Outreach Associate
About Al
How long have you lived in the Bay Area?
I've lived here for 74 years.
How did you learn about Save Mount Diablo?
I learned about Save Mount Diablo on the web.
What did you do before you volunteered for us?
I am retired from the biotech industry.
How long have you been volunteering with us?
I've been volunteering for Save Mount Diablo since the spring of 2015.
Why did you decide to join our team?
Besides helping to increase and preserve the open space around Mount Diablo, it was an opportunity to see areas that are not normally open to the public.
About Al's Work
Which program(s) are you affiliated with?
Diablo Restoration Team, Integrated Pest Management, and Stewardship Workdays!
What does your volunteer work consist of and what do you like about it?
My volunteer work consists of helping the IPM team eliminate the invasive plants, as well as planting and encouraging native plants. I help out with property cleanup on workdays. I also photograph workdays and events like Bioblitz, Moonlight on the Mountain, and the Conservation Collaboration workdays. I have really enjoyed meeting; getting to know; and working with the SMD staff, Board members, and volunteers. They are the nicest, most intelligent, and hardest working group that I have ever had the pleasure to know.
What is the hardest project you've worked on while volunteering?
Helping set up and photographing the Moonlight on the Mountain events.
What is one of your favorite memories volunteering with us?
I have most enjoyed the Bioblitz events.