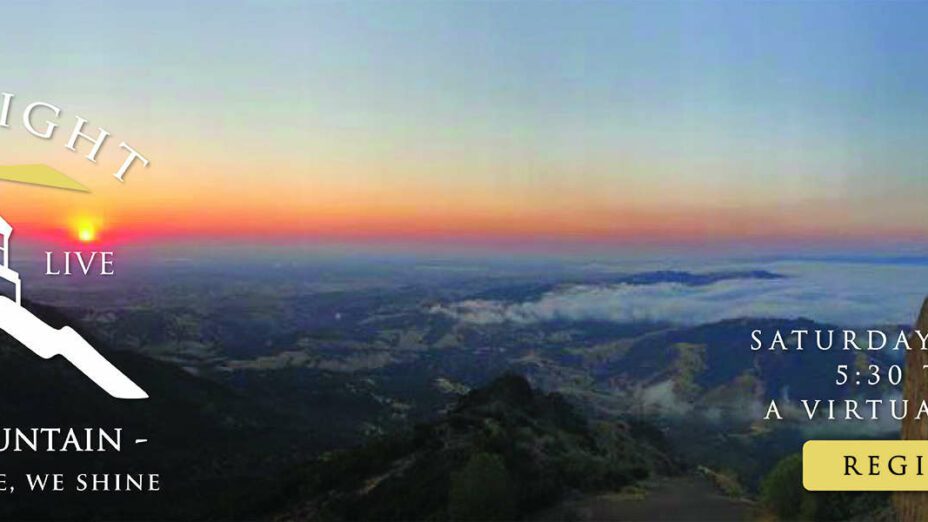 ---
WALNUT CREEK, CA— Save Mount Diablo's signature annual fundraising gala—Moonlight on the Mountain—is going virtual this year to ensure the safety of our community. Scheduled for September 12 from 5:30 to 6:30 PM, the online experience will be broadcast via livestream on YouTube and Facebook Live.
The event's traditional setting—dinner under the stars on Mount Diablo—has made the fundraiser one of the East Bay's top nonprofit galas of the season. This year, organizers promise a return of everyone's favorite Moonlight on the Mountain experiences: uplifting entertainment, beautiful vistas of our beloved mountain, exciting silent and live auctions, inspirational presentations, a live Fund-a-Need, plus for the first time, virtual audience participation.
In a special ceremony, Save Mount Diablo will present its highest form of recognition—the Mountain Saver Award—to long-time Board member, Malcolm Sproul. Malcolm's lifelong dedication to preserving open space, his stellar contributions to wildlife conservation, and his fierce love of the mountain have earned him deep respect and admiration. Save Mount Diablo is proud to confer its highest honor on this most deserving champion of the natural world.
The virtual gala experience is becoming widely adopted as nonprofits across the country are successfully moving their fundraising galas to an online format during the COVID-19 pandemic. In a virtual gala, supporters view a livestreamed program, donate, and bid on auction items from their homes. With Save Mount Diablo's paperless bidding system, participants will be able to use a smartphone or tablet to place their bids and to track items by "following" their activity without having to continuously return to a table or bid sheet.
"We are so grateful for all the support we have been receiving for our first-ever virtual Moonlight on the Mountain during these unprecedented times," said Ted Clement, Save Mount Diablo's Executive Director. "Moonlight on the Mountain helps Save Mount Diablo raise critical funds to protect the mountain we love and nature, the ultimate foundation for our long-term health and well-being. Even during these trying times, we have much to be grateful for and celebrate, so we look forward to shining brightly with you on September 12th."
There is no cost to register for Moonlight on the Mountain. Guests can register, donate, and purchase sponsorships on the same page at https://savemountdiablo.ejoinme.org/Moonlight2020. Anyone can help make Moonlight on the Mountain successful by sharing the event via email and social media.

Save Mount Diablo (SMD)
SMD is a nationally accredited, nonprofit land trust founded in 1971 with a mission to preserve Mount Diablo's peaks, surrounding foothills, and watersheds through land acquisition and preservation strategies designed to protect the mountain's natural beauty, biological diversity, and historic and agricultural heritage; enhance our area's quality of life; and provide recreational opportunities consistent with the protection of natural resources. Our office is at 1901 Olympic Blvd., Suite 320, Walnut Creek, CA 94596. Learn more at www.savemountdiablo.org.
High resolution images and press release files: https://bit.ly/MotM2020
Image credits and captions:
Top image: Mount Diablo State Park Summit Beacon. Credit Ted Clement.
Second image: Mount Diablo from China Wall in Mount Diablo State Park. Credit Stephen Joseph.
CONTACT:
Karen Ferriere, Development Director, Save Mount Diablo;
T: (925) 947-3535, C: (516) 639-8126, kferriere@savemountdiablo.org
###