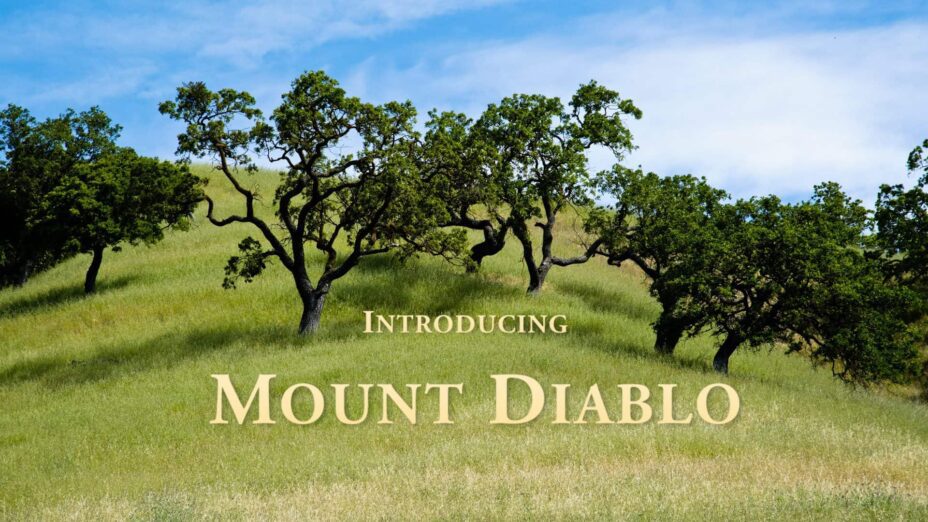 ---
"Introducing Mount Diablo"
New Podcast Features the East Bay's Highest Peak
CONTRA COSTA COUNTY – Why is Mount Diablo so central to California's natural and human history? Discover the lore and legends of this remarkable place in Save Mount Diablo's newly refreshed podcast series, "Introducing Mount Diablo." In 14 short videos, released over the next 14 weeks, we'll explore the mountain's history, plants and animals. You'll learn how the mountain got its name, its significance for Native Americans, the role it played in California's economic development and what it has to offer visitors today. "Introducing Mount Diablo" is perfect for your first – or your hundredth – visit to the mountain.
The series premiered on Thursday, May 18. To receive notification of each weekly posting, click "follow" on the Audible Mount Diablo Facebook page at www.facebook.com/audiblemountdiablo.
The program is part of the Audible Mount Diablo series, jointly produced by Save Mount Diablo and Mount Diablo Interpretive Association. The series includes a geology walking tour, "Trail Through Time," and ten other hikes led by expert naturalists in Mount Diablo State Park and on adjacent public wildlands. Segments can be viewed one-by-one on the Facebook podcast, or downloaded to your computer or mobile device for viewing whenever and wherever you like. All are available for free at audiblemountdiablo.com.
###
Save Mount Diablo
SMD is a nationally accredited, non-profit land trust founded in 1971 with a mission to preserve Mount Diablo's peaks, surrounding foothills, and watersheds through land acquisition and preservation strategies designed to protect the mountain's natural beauty, biological diversity, and historic and agricultural heritage; enhance our area's quality of life; and provide recreational opportunities consistent with the protection of natural resources. Learn more at www.savemountdiablo.org.
Mount Diablo Interpretive Association
A non-profit all-volunteer organization that assists the California Department of Parks and Recreation in maintaining and interpreting Mount Diablo State Park for its 700,000 visitors each year. Through education, sponsored activities and publications, MDIA fosters appreciation and the enlightened use of Mount Diablo State Park.
For more information, contact Caleb Castle, Save Mount Diablo Communications Manager at ccastle@savemountdiablo.org or 925-947-3535; Joan Hamilton, Audible Mount Diablo producer at joanham@gmail.com or 510-990-6391; or Mount Diablo Interpretive Association at info@MDIA.org.
High Resolution Images and Press Release Files: https://www.dropbox.com/sh/9uz2ll3o0ni088i/AABGiEUrdjvV4W-I3XG_xxzMa?dl=0
Image Credit: Image by Scott Hein, Save Mount Diablo Board President and Naturalist Photographer.