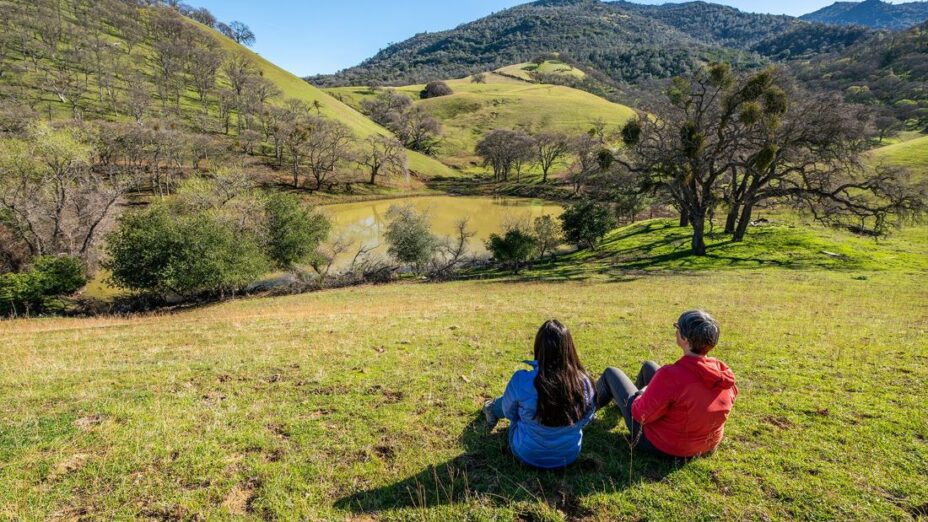 ---
WALNUT CREEK, CA—In another step towards the permanent conservation of the Krane Pond property, the Firedoll Foundation recently awarded Save Mount Diablo a $50,000 grant towards its $500,000 goal.
Krane Pond is located within Mount Diablo's "Missing Mile," a highly visible section of land on Mount Diablo's North Peak that is contiguous with the Mount Diablo State Park boundary. For decades, Save Mount Diablo has been working to protect the "Missing Mile" through conservation easements and land acquisitions such as the purchase of Krane Pond.
Sitting on the border of Mount Diablo State Park, Krane Pond has been a conservation priority since Save Mount Diablo's founding in 1971. Had this property been acquired by a developer, it could have been paved over and built upon.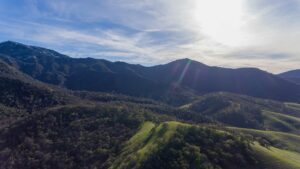 The Firedoll Foundation is a private family foundation. One of their five focus areas is environmental conservation; they support a variety of conservation efforts throughout northern California with their grants.
"Environmental conservation has been a priority for Firedoll Foundation from its beginnings more than 20 years ago, and so the Firedoll Foundation gladly supports the efforts of Save Mount Diablo in its mission to strategically acquire lands for conservation and preservation. The Firedoll Foundation and Save Mount Diablo have aligned goals to preserve for the future the natural environments here in Contra Costa County, a place where over a million people and numerous wild plants and animals all call home," said Stephen Hoeft, Firedoll Foundation Program Officer.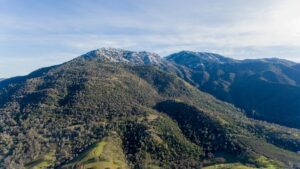 Save Mount Diablo is honored to be among the organizations that the Firedoll Foundation has chosen to support in 2023.
"We are grateful for, and inspired by, the Firedoll Foundation's recent $50,000 grant award to our effort to acquire and protect the strategic Krane Pond property within Mount Diablo's Missing Mile. The Firedoll Foundation has long understood the importance of protecting at risk open space properties within Mount Diablo's Missing Mile. In 2016, the Firedoll Foundation provided funds to help us protect North Peak Ranch within the Missing Mile. Last year, we protected the Concord Mt. Diablo Trail Ride Association land within the Missing Mile, also with Firedoll Foundation support," said Ted Clement, Save Mount Diablo Executive Director.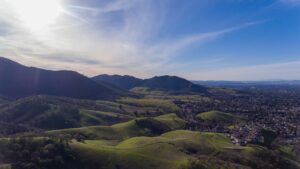 This grant is an important step towards Save Mount Diablo's goal of raising at total of $500,000 to purchase the Krane Pond property, forever protecting it from development.
During the fundraising period, Save Mount Diablo is surveying the property's resources and boundaries and preparing to do other maintenance and stewardship work after the purchase is completed.
The $500,000 that Save Mount Diablo is working to raise within the next year would cover two $25,000 options to hold the property, the $400,000 purchase price, and $50,000 for stewardship and other related transaction costs. Once this money is raised, the Krane Pond property will be permanently protected and cared for.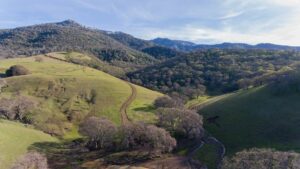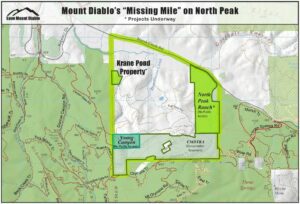 ­­­­­______________________________________________
About Save Mount Diablo
Save Mount Diablo is a nationally accredited, nonprofit land trust founded in 1971 with a mission to preserve Mount Diablo's peaks, surrounding foothills, watersheds, and connection to the Diablo Range through land acquisition and preservation strategies designed to protect the mountain's natural beauty, biological diversity, and historic and agricultural heritage; enhance our area's quality of life; and provide educational and recreational opportunities consistent with protection of natural resources. To learn more, please visit www.savemountdiablo.org.
Image Credits and Captions:
View of the pond, part of the Missing Mile, and North Peak. Photo: Scott Hein
View of Mount Diablo State Park from the Krane Pond property. Photo: Cooper Ogden
View from Krane Pond of Mount Diablo's North Peak and main peak with snow on them. Photo: Cooper Ogden
View of Donner, Back, and Mitchell Canyons in Mount Diablo State Park from the Krane Pond property. Photo: Cooper Ogden
View of Young Canyon from the Krane Pond property. Photo: Cooper Ogden
Map of the location of the Krane Pond property in the "Missing Mile" on the north slopes of Mount Diablo's North Peak. Map by Save Mount Diablo
Additional high-resolution photos and B roll (drone footage) are available upon request. Contact lkindsvater@savemountdiablo.org.
Media Contact:
Ted Clement, Executive Director, Save Mount Diablo
P: 925-947-3535, C: 925-451-8108
tclement@savemountdiablo.org