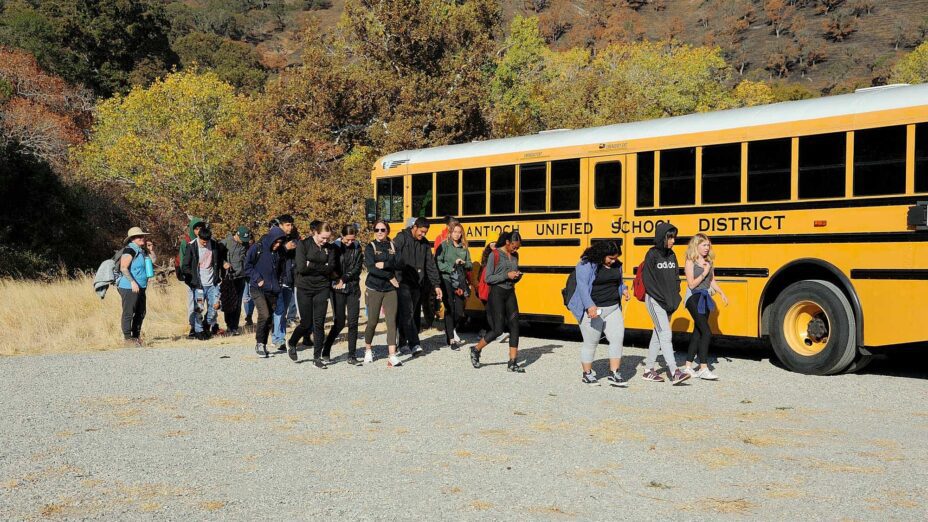 ---
WALNUT CREEK, CA–Antioch High School, Diamond Construction, Inc., and Save Mount Diablo are building up the bench of future supporters and stewards for the beautiful Mount Diablo natural areas. According to a 2017 report, The Path Ahead, "Today, kids spend less time outside than prison inmates, with the average child playing freely outside for just four to seven minutes a day." This report, commissioned by the REI Co-op, notes that the average American now spends about 95 percent of their life indoors. It further reports that we are becoming an "indoor species" which comes with consequences: "Our health and well-being may suffer.  And the less we value our outdoor spaces, the less likely we are to protect them."
To help address such concerns, Save Mount Diablo ("SMD"), Antioch High School ("AHS"), and sponsor Diamond Construction, Inc. ("DC") recently signed and then completed an educational and experiential Conservation Collaboration Agreement.
Ted Clement, Save Mount Diablo's Executive Director, stated, "Save Mount Diablo is incredibly grateful for, and inspired by, Antioch High School and Diamond Construction stepping up to learn about, get connected to, and help protect the beautiful Mount Diablo natural areas through our Conservation Collaboration Agreement program. This type of leadership is directly addressing the disturbing trend of 'Nature Deficit Disorder' in our modern culture."
The Conservation Collaboration Agreement has three basic parts. For the first part, on November 12th, staff of SMD provided educational presentations regarding land conservation of the Mount Diablo area to the participating students of AHS at their school and to employees of DC at the SMD office.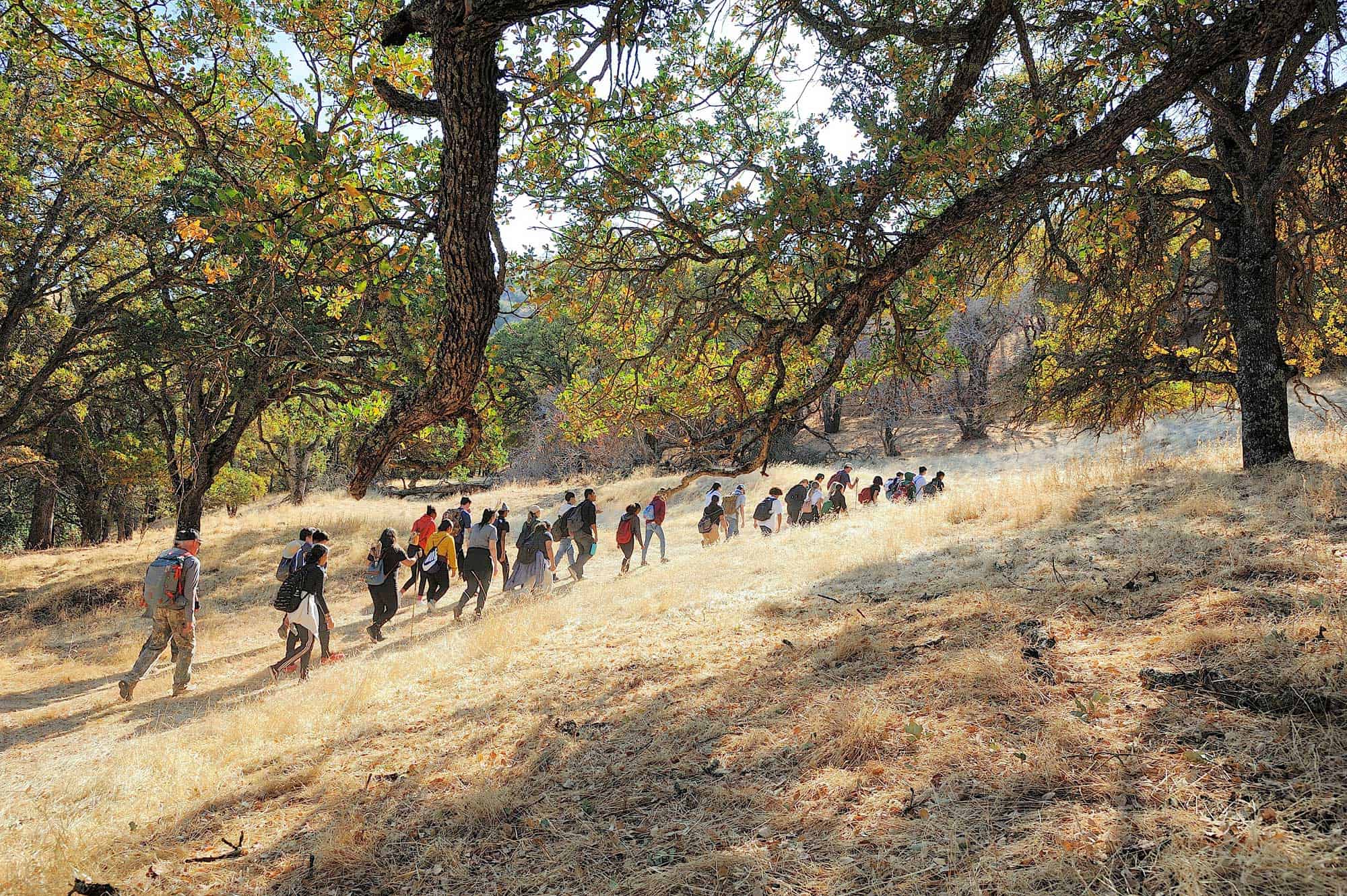 Second, on November 14th, SMD staff and naturalist Judy Adler taught and led the participating students of AHS and the employees of DC in a nature service project, involving the removal of invasive plant species (milk thistle, Silybum marianum), and interpretive nature hike at SMD's conserved Big Bend property along Marsh Creek Road.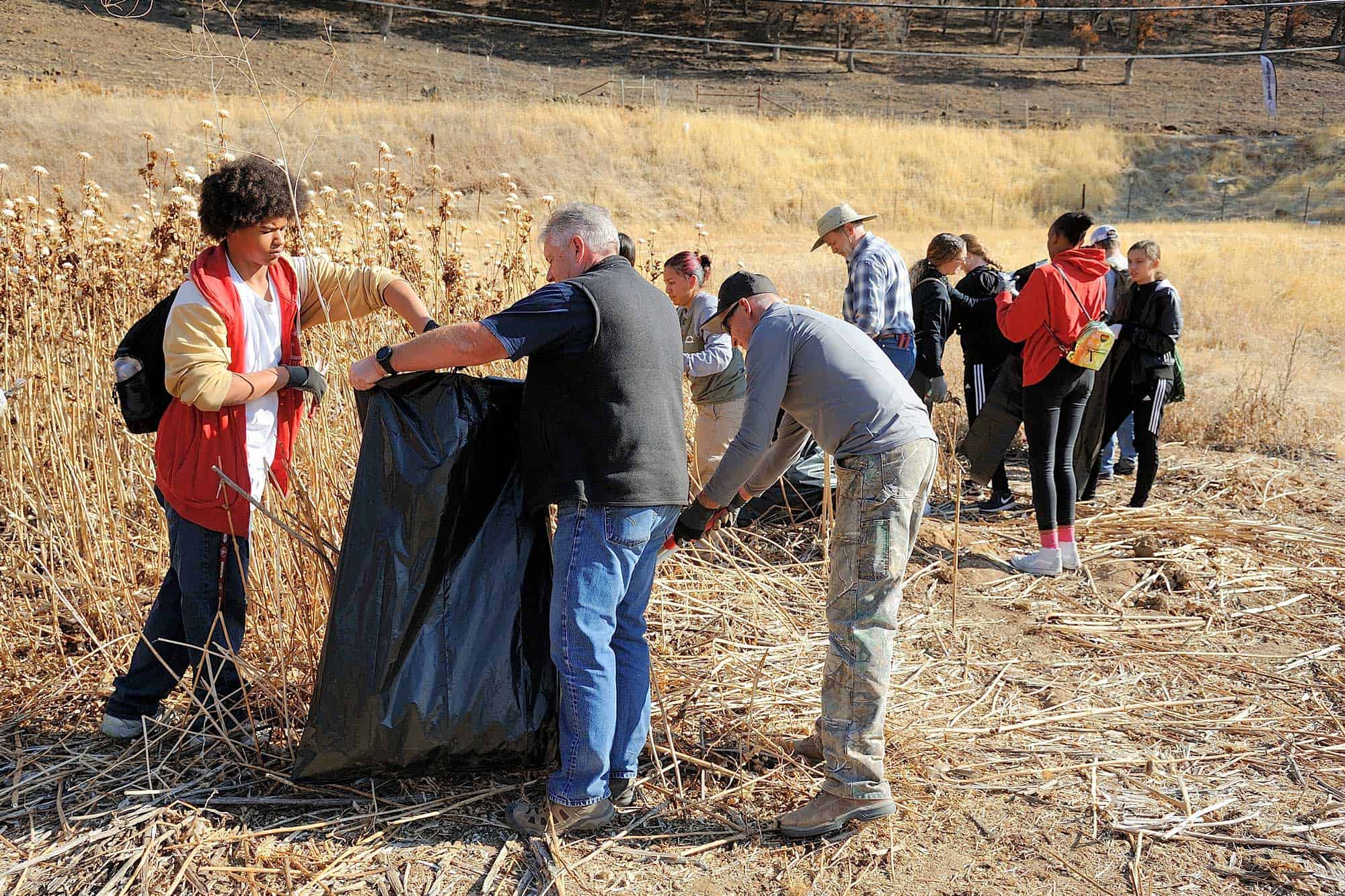 The outing also included a solo on the land for each participant where they did a contemplative journal writing exercise reflecting on their part in the Mount Diablo natural area.  John Muir, the father of national parks and the modern environmental movement, would regularly make personal, solo time for quiet contemplation in nature – including on top of Mount Diablo.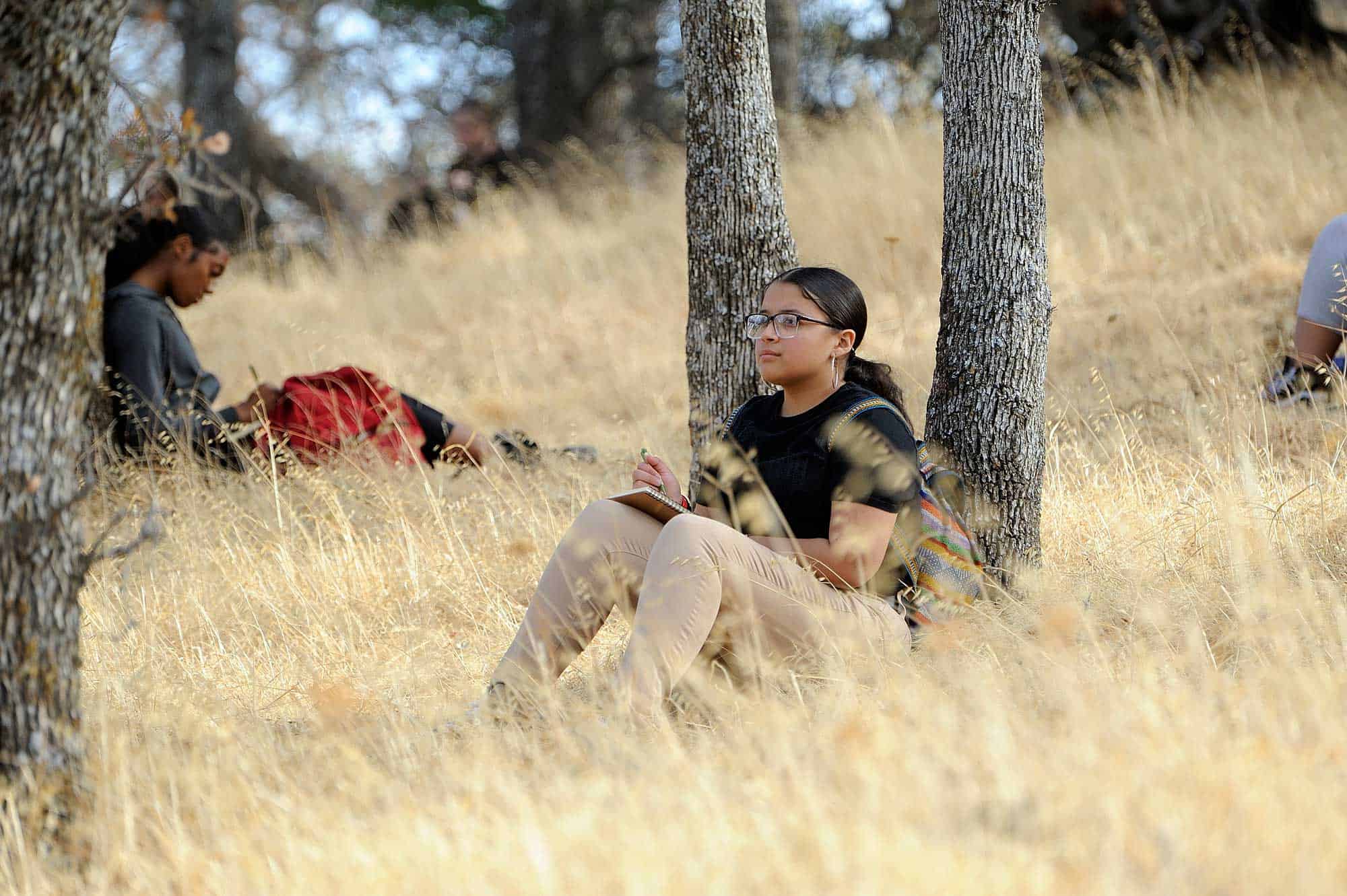 Finally, in an act of educational and participatory philanthropy, the students worked to raise funds to become members of SMD through SMD's new discounted youth membership program.
DC generously sponsored the Conservation Collaboration Agreement to help get more kids connected to nature and SMD's time-sensitive land conservation mission.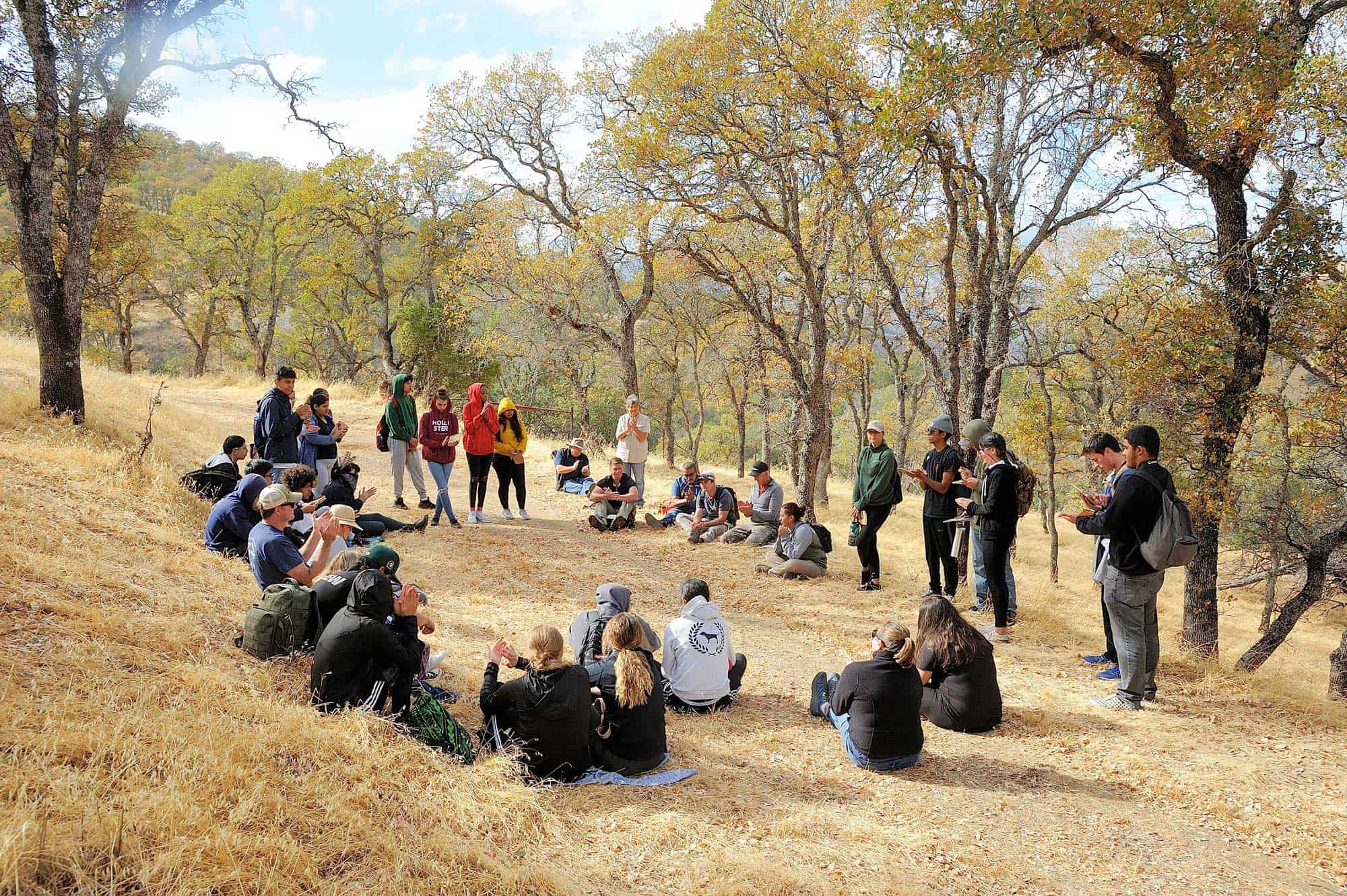 Regarding the Conservation Collaboration Agreement, Antioch High School teacher Jessica Govoni stated, "Save Mount Diablo's Conservation Collaboration Agreement Program was a great experience for students to get out from behind their desks and their phones and explore nature. Thank you for giving us this opportunity! I look forward to working with you now and in the coming years."
Jeff Stone, Principal of Diamond Construction, noted, "Having the privilege to support such an important cause is truly cherished by our organization. Our personal interactions with the students, our own reflective time in nature, and the thoughtful presentation by Save Mount Diablo staff and volunteers, made this a resounding success."
Save Mount Diablo
SMD is a nationally accredited, nonprofit land trust founded in 1971 with a mission to preserve Mount Diablo's peaks, surrounding foothills, and watersheds through land acquisition and preservation strategies designed to protect the mountain's natural beauty, biological diversity, and historic and agricultural heritage; enhance our area's quality of life; and provide recreational opportunities consistent with the protection of natural resources. Learn more at www.savemountdiablo.org.
Antioch High School
Antioch High School (AHS) has a mission to prepare students to participate actively in a changing global society.  AHS holds and communicates high standards of academic and social behavior for an evolving and diverse school community. AHS believes all students have the capacity to do well and that they have the responsibility to influence and motivate student achievement. AHS has an encouraging, healthy, purposeful atmosphere in which members feel safe and respected. Their goals promote student excellence through self-esteem, self-discipline and academic achievement. Learn more at https://ca02209771.schoolwires.net/
Diamond Construction, Inc.
As a second-generation construction and development company, Diamond Construction (DC) specializes in building custom homes and estates in the Bay Area. As developers, DC creates vision, as contractors they execute details, and as a family, they grow with the community  Learn more at https://diamondconstructioninc.com/index
High Resolution Images and Press Release Files:
Image Credits: All photos – credit: Al Johnson.
Caption: Save Mount Diablo (SMD) Conservation Collaboration Agreement with Antioch High School (AHS) and Diamond Construction, Inc (DC). The event was held at SMD's Big Bend property located on Marsh Creek Road in Clayton, CA in November, 2019. Participants included Antioch High School students and teachers, DC staff, naturalist Judy Adler, and SMD staff and volunteers.
MEDIA CONTACT:
Caleb Castle, Communications Manager, Save Mount Diablo;
T: (925) 947-3535 x17, C: (925) 451-8376, ccastle@savemountdiablo.org
###