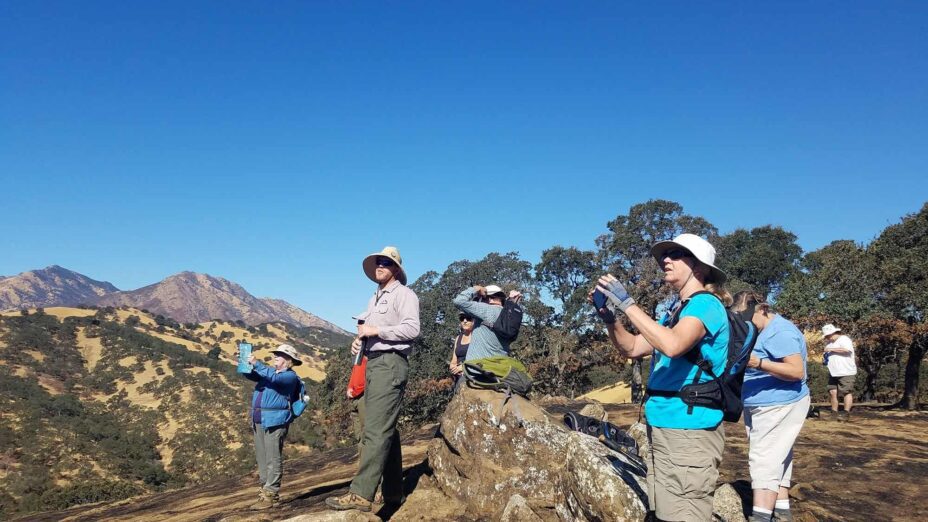 ---
Oakland, CA—As the East Bay Regional Park District (EBRPD) celebrates its 85th anniversary, the Park District is seeking public input to help inform the District's future priorities and interests to maintain its relevancy to the recreational needs of the East Bay's evolving multicultural community. The survey will also give the public an opportunity to weigh in on some of the most pressing issues the Park District and our community face moving forward.
Through a robust outreach program, the East Bay Regional Park District will strive to reach out to as many people as possible and invite them to participate in the survey. The survey is intended to give the public an easy opportunity to provide feedback to the EBRPD's Board and staff. Surveys are online or will be available at the Alameda County Fair EBRPD exhibit located in the Agriculture Building.
"By completing this short survey, the public will help our Board and staff to evaluate priorities as the Park District plans for a future with wide-ranging opportunities and challenges, such as wildfire prevention and climate change. We also want to understand what services, programs, and recreational activities residents would like to see added in their local parks, including what they think can be improved," said Robert E. Doyle, General Manager.
For 85 years, the East Bay Regional Park District has provided public access to regional parks, shorelines, and trails for hiking, biking, swimming, horseback riding, boating, fishing, picnicking, camping, and nature discovery.
The East Bay Regional Park District is the largest regional park agency in the nation, managing 73 parks and over 1,250 miles of trails in Alameda and Contra Costa Counties. The Park District acquires, manages, and preserves natural and cultural resources for all to enjoy now and into the future.
Take the survey at www.eastbayparksurvey.com. Learn more and stay connected with the Park District by visiting www.ebparks.org.
The East Bay Regional Park District is the largest regional parks system in the nation, including 73 parks, 55 miles of shoreline, and 1,250 miles of trails for hiking, biking, horseback riding, and natural learning. The Park District receives more than 25 million visits annually throughout Alameda and Contra Counties in the San Francisco Bay Area.