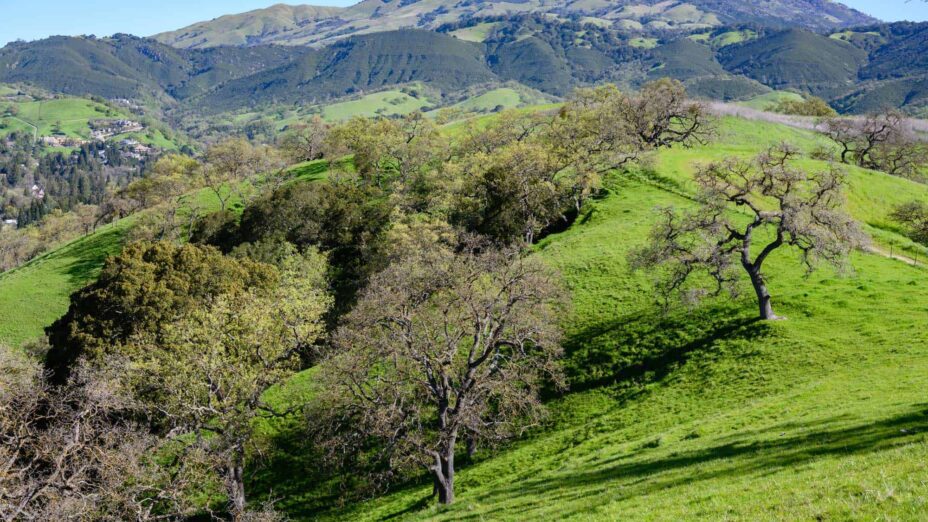 ---
We've told you about our strong support for the YES on Open Space/YES on Magee Preserve and its benefits for hikers and conservation. This is now known as Measure Y and it will be on the Danville ballot on election day. On Tuesday, March 3, we hope you'll join us in voting YES on Measure Y!
This week, the East Bay Regional Park District (EBRPD) affirmed its formal support for Magee Preserve, announcing that, of the 381 acres of new permanent open space at Magee Preserve, the Park District will take official responsibility for protecting 343-acres to expand Sycamore Valley Open Space Regional Preserve and provide 3.5 miles of new trails within the Town's trail network and protect it forever from development.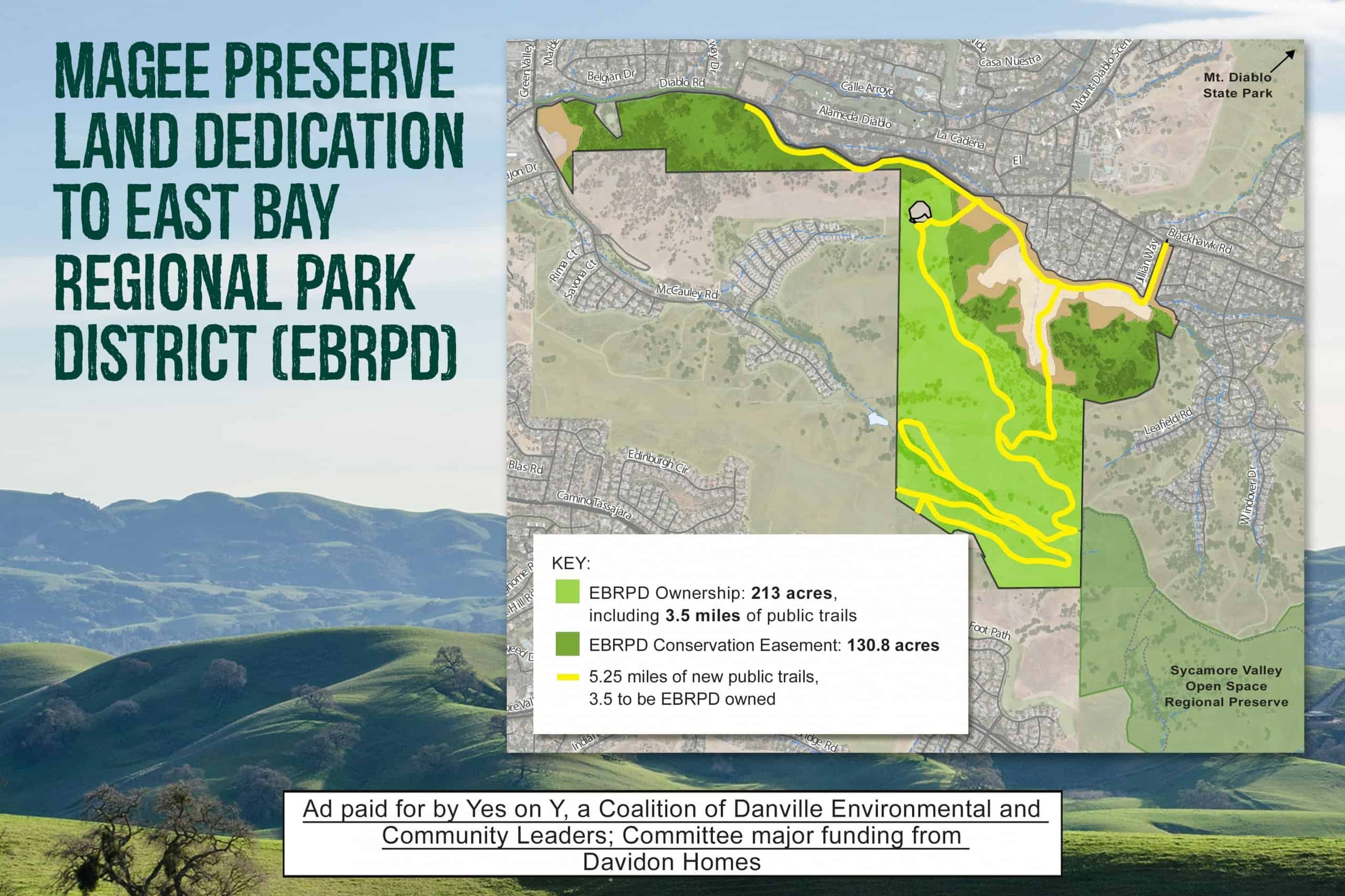 Voting YES on Y ensures that 381 acres of currently privately-owned property becomes new permanent public open space, and guarantees that Mt. Diablo's foothills and the gateway to Mt. Diablo State Park will be permanently protected and off-limits from future development. Save Mount Diablo supports this measure because it will permanently preserve hundreds of acres of open space for the public's use and enjoyment, while also protecting 1.5 miles of Green Valley Creek and habitat and wildlife that live there.
These new trails will fill an important gap in the regional trail network by connecting Mt. Diablo State Park to Sycamore Valley Regional Park and the Iron Horse Trail.
This is an immeasurable benefit for Danville families, and for hikers across our community.
Magee Preserve creates a substantial net conservation gain while also providing the missing link to already conserved parklands thereby maximizing public benefit.
Here's how you can help!
Save Mount Diablo respectfully asks you to join us and vote YES on Y on Tues., March 3, and we encourage you to learn more about the project at YESonOpenSpace.com.
Please also consider becoming a public support at YESonOpenSpace.com/support. By lending your name and showing your support, we are able to spread the conservation benefits of this project and ensure more voters across Danville vote YES on this gem of a project.
If you would like to place a YES on Y yard sign in your yard, please email info@yesonopenspace.org to request a sign.
Thank you for your support and commitment to open space!
---
About YES on Open Space and Magee Preserve
YES on Y/YES on Magee Preserve is a 410-acre currently privately-owned property that proposes 69 single-family lots—fewer than the 78 homes current zoning allows – clustered on 29 acres, all completely out of sight of Diablo and Blackhawk Roads. In return, Magee Preserve offers up the remaining 381 acres for every Danville family as new permanent public open space, miles of new trails, and offers new, safer options to Diablo Road for bikers, walkers, and their dogs. Last summer, the project was unanimously approved by the Danville Town Council and recommended by the Danville Planning Commission, and is supported by Save Mount Diablo and Danville's major bike groups, including Bike East Bay, Mount Diablo Cyclists, Valley Spokesmen Bicycle Club, the leaders of the San Ramon Valley Mountain Bike Club.