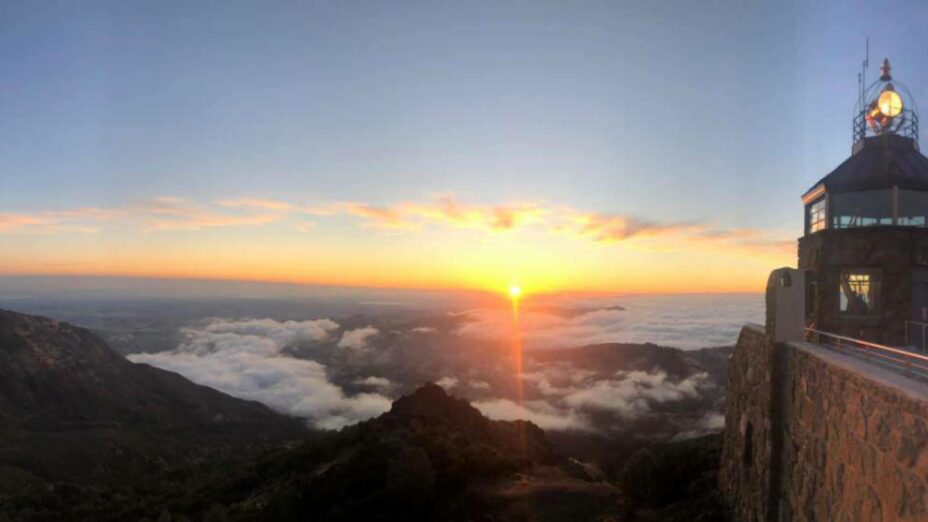 ---
This December 7th, National Pearl Harbor Remembrance Day, three local survivors of World War II's "Day of Infamy"—the attack on Pearl Harbor in 1941—will share their stories as part of a virtual ceremony filmed primarily atop Mount Diablo.
Sponsors of the yearly Beacon Lighting ceremony, including local land trust, Save Mount Diablo, California State Parks, Sons and Daughters of Pearl Harbor Survivors Chapter 5, and California State University East Bay, are proud to present a virtual celebration this year beginning at 4:30 p.m. Pacific Standard Time on Monday, December 7th.
In a 39-minute video, three local East Bay survivors of the Pearl Harbor attack will recount their experiences that fateful day. Speakers will then pay tribute to those who sacrificed their lives and honor those yet living, "Lest We Forget" the tragedy that befell the country nearly eight decades ago and the way we came together after the attack.
As a final tribute, the "Eye of Diablo" Beacon will be lit, to shine throughout the night as a tribute to those who served and as a reminder of our strength as a nation when we come together.
You can watch and participate next Monday, December 7th beginning at 4:30 PM here: