May 19–20, 2023
Be Among the Few to Experience This New, Unique Adventure
Two Days Diablo is an adaptation of our popular Four Days Diablo trip for mountain bikers. Join Save Mount Diablo's Executive Director, Ted Clement, and Land Programs Director, Sean Burke, on a two-day camping and mountain biking trip that leads you through rarely seen Mount Diablo landscapes.
As you bike your way along the Diablo Trail, local chefs will prepare a special dinner for you at Save Mount Diablo's very own signature 1,080-acre property and field station, Curry Canyon Ranch. When you arrive at camp for the evening, you'll be met with your favorite wine and beer, and, after sunset, a sumptuous dinner.
After dinner, local experts will tell stories about your journey—the spectacular scenery, the natural and cultural history.
Even though we'll be located within an hour's drive to a major metropolis, you'll leave civilization behind as you notice eagles and falcons flying above a western box canyon riddled with hundreds of caves, wildflower meadows, and dense woodland views uninterrupted for miles.
Come get lost in nature with us, right here in our own backyard!
Participants must be comfortable climbing 2,000 feet per day and need to bring their own tent and sleeping bag.
---
Two Days on the Diablo Trail
This route generally follows part of the 31-mile Diablo Trail from Walnut Creek to Brentwood.
Day 1: Morgan Territory Staging Area to Save Mount Diablo's Curry Canyon Ranch
Day 2: Curry Canyon Ranch to Howe Homestead Park in Walnut Creek
View a more detailed map with an elevation profile.
Two Days Diablo Sponsors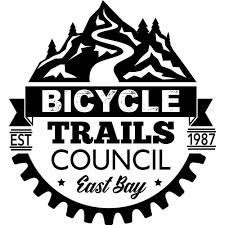 Limited Availability
Please contact Karen Ferriere at kferriere@savemountdiablo.org to inquire.
Register online to reserve your space.
$450 per person. Deposit is $250.
All proceeds benefit Save Mount Diablo's land preservation programs.