Trail Stomp – 5 Miles for 50 Years
October 1, 2022 @ 8:30 am

-

11:30 am

Free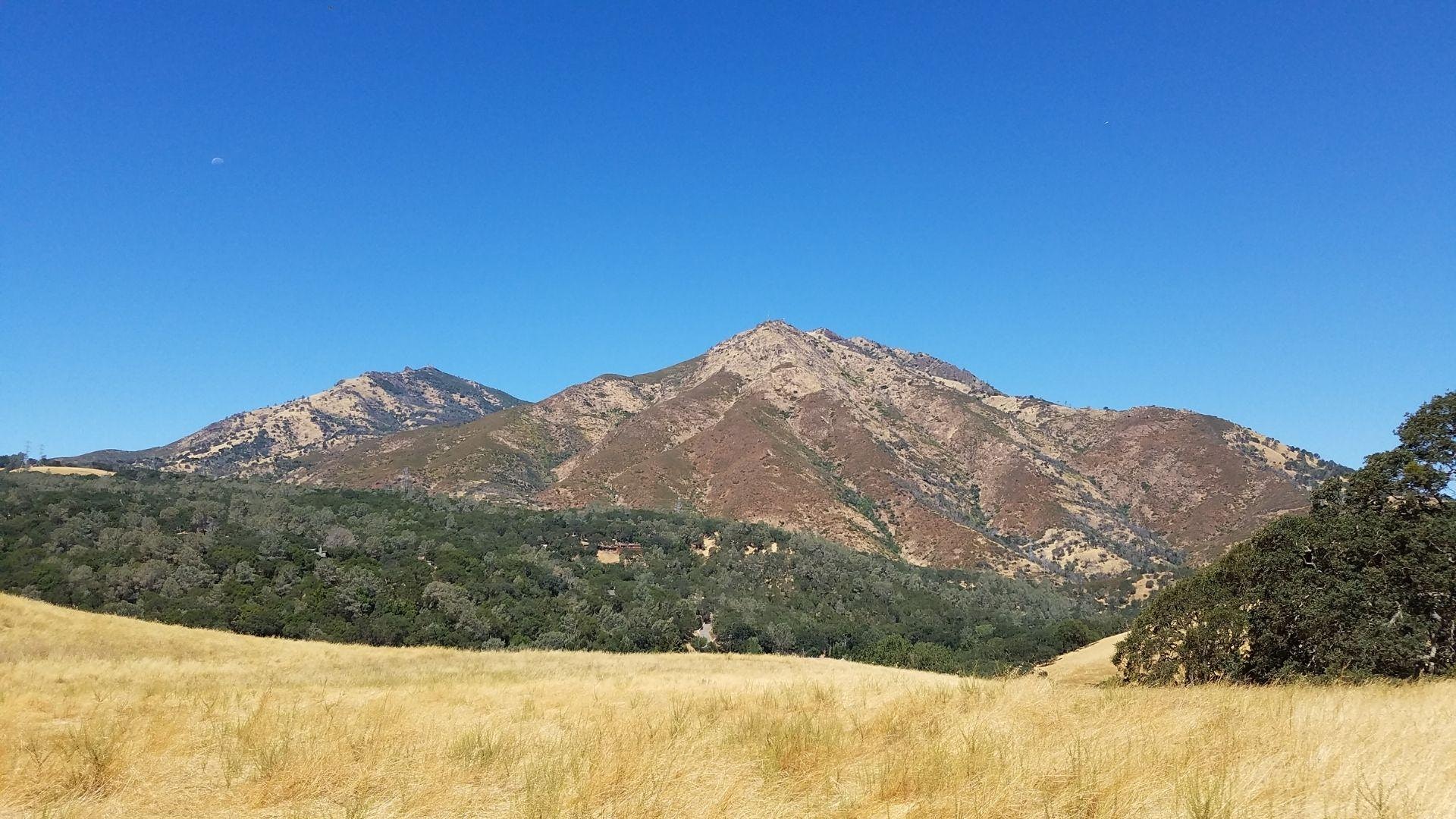 All Discover Diablo hikes are subject to, and will honor, all applicable COVID-19–related restrictions in place for our area.
Calling all experienced trail runners to an exploratory run at Curry Canyon Ranch! Attendees will traverse through grassland, riparian, and woodland habitats at their own pace. Hilly terrain is rewarded with stellar views of Mount Diablo and an abundance of wildlife sighting opportunities. Participants are encouraged to download the Avenza app with the Mount Diablo and Surrounding Parks Regional Trail Map option as an aid and sign up with a running buddy! Please bring whatever you typically have for a trail run (water, snacks, layers, etc.). Please bring a mask as well (not required to be worn outside but must be on person).
This event is limited to 15 participants.
Land: Save Mount Diablo
Rating: Moderately Strenuous
Distance: 5 miles
Elevation change: 720'
Leader: Haley Sutton, Save Mount Diablo's Stewardship Associate
Meet: Directions provided after registration
*Please check your junk mail if you did not receive the address (an email with directions is emailed a week before the event)
Frequently Asked Questions (Preguntas Frecuentes)
When does registration open for this event? (¿Cuándo se abre el registro para este evento?)
Each Discover Diablo event opens up for registration exactly 2 months before the day of the event at 10AM. All events are first come, first serve. (Cada evento de Discover Diablo se abre para el registro exactamente 2 meses antes del día del evento a las 10 a.m. Todos los eventos son por orden de llegada.)
Is there a charge for this event? (¿Hay algún costo por esta caminata?)
No, this event is free. (No, este evento es gratis.)
Are dogs allowed on this event? (¿Se permiten perros en este evento?)
No. Dogs are not allowed on this event out of respect for the animals that live/pass through our property. (No. No se permiten perros en este evento por respeto a los animales que viven/pasan por nuestra propiedad.)
Are there ID or minimum age requirements to enter the event? (¿Existen requisitos de identificación o edad mínima para el evento?)
Anyone under the age of 18 will need to be accompanied by a parent or guardian.  (Cualquier persona menor de 18 años debe estar acompañada por un adulto.)
Do I have to bring my printed ticket to the event? (¿Tengo que traer mi boleto al evento?)
No. On the hike day, we will have a roster with your registration information on it. Please make sure to check in with the hike leader. (No. En el día de la caminata, vamos a tener una lista con su información de registro. Por favor asegúrese de registrarse con el líder de la caminata.)
Can I update my registration information? (¿Puedo actualizar mi información de registro?)
Yes. If you would like to change anything, please contact Denise Castro at dcastro@savemountdiablo.org. (Si. Si desea cambiar algo, comuníquese con Denise Castro a dcastro@savemountdiablo.org.)
How can I contact the organizer with any questions? (¿Cómo puedo contactar al organizador si tengo alguna pregunta?)
You can reach Denise Castro, Outreach & Education Associate, at dcastro@savemountdiablo.org. (Puede comunicarse con Denise Castro, Asociada de Alcance y Educación, en dcastro@savemountdiablo.org.)
What should I wear? (¿Que deberia vestir?)
We recommend long pants, sunscreen, and a hat. Dress in layers. Running shoes are OK. For strenuous hikes, we suggest sturdy hiking. (Recomendamos pantalones largos, protector solar y un sombrero. Vístete en capas. Los zapatos para correr están bien. Para caminatas extenuantes, sugerimos botas de senderismo resistentes.)
What should I bring to this hike? (¿Qué debo traer a esta caminata?)
Bring a bottle of water, snacks, and sunscreen. A hat is highly recommended. (Traiga una botella de agua, refrigerios y protector solar. Un sombrero es muy recomendable.)
What conditions mean the event will be canceled? (¿Qué condiciones significan que el evento será cancelada?)
We will cancel the event if there is heavy wind or rain, extreme heat, fire, or any red flag warnings. (Cancelaremos el evento si hay fuertes vientos o lluvia, calor extremo, fuego o cualquier advertencia de bandera roja.)
Related Events