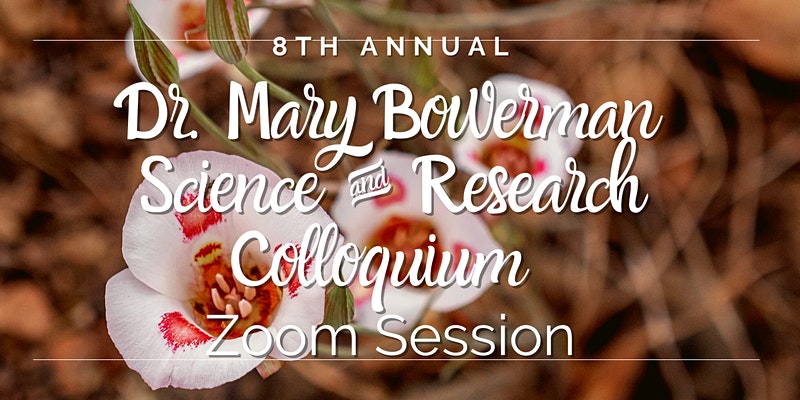 Dr. Mary Leolin Bowerman co-founded Save Mount Diablo in 1971. Mary was a botanist and a student of the flora of Mount Diablo for over 70 years. In her honor, Save Mount Diablo established the Mary Bowerman Science and Research Program in 2013.
In addition to facilitating research on and around the mountain by offering micro-grant awards, one of the goals of the program is to share valuable findings and management implications for Mount Diablo's natural resources with the public. The Colloquium will inform other scientists, researchers, and the general public about ongoing projects and discoveries in the Diablo Range.
This year, Save Mount Diablo's Colloquium will be virtual.
This event will be recorded and uploaded onto our YouTube channel afterwards.
Dr. Mary Bowerman Science & Research Colloquium
Date: Thursday, December 9th
Location: Zoom
Presentations: 9:00 AM – 11:00 AM
Contact Denise Castro, Education & Outreach Associate, for any questions.