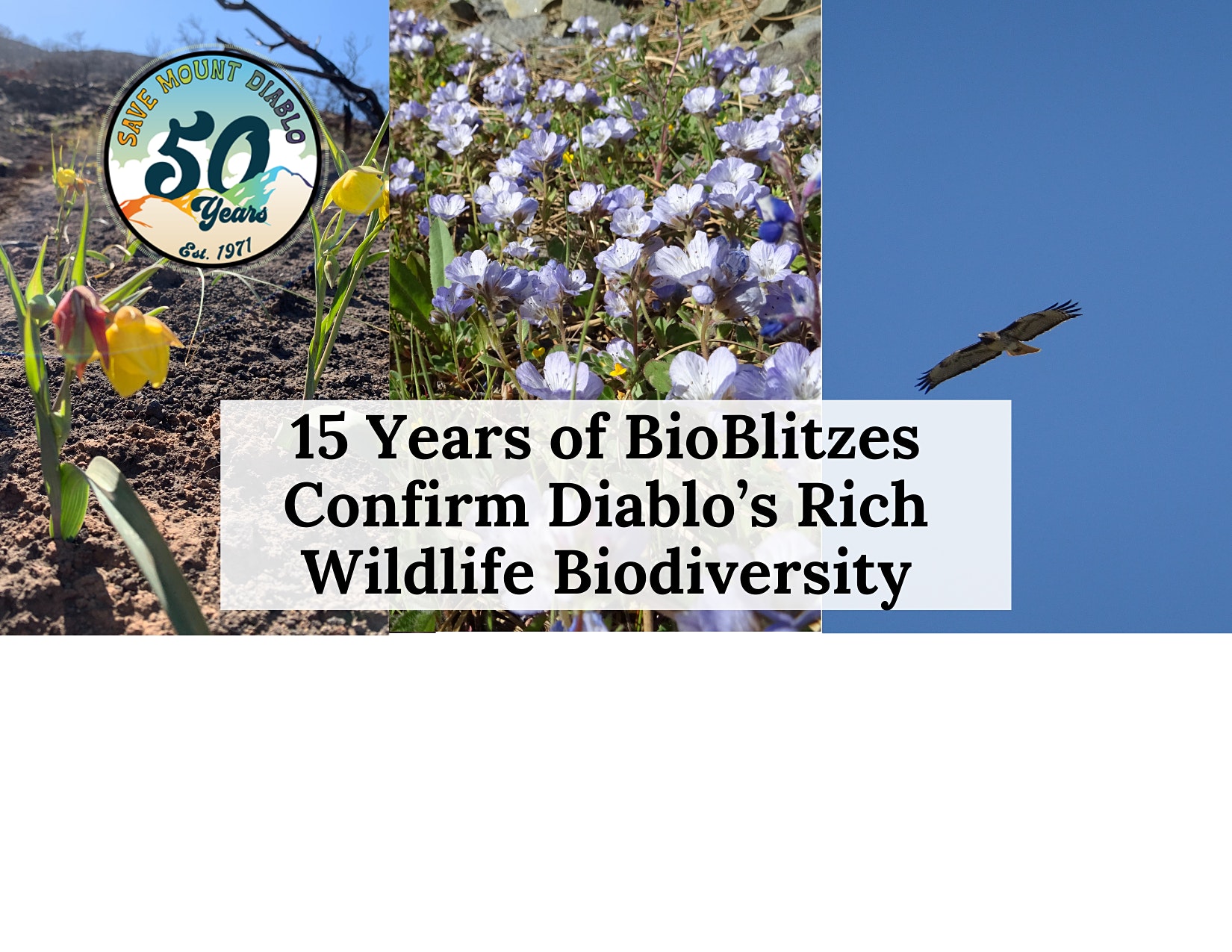 Join us in celebrating 15 years of BioBlitzes!
Save Mount Diablo hosted its first BioBlitz back in 2007. Since then, we have annually brought together scientists and the public to explore the Diablo region and collect scientific data on its plants, animals, and fungi species. Come hear Save Mount Diablo's Board member and past president, Scott Hein discuss our fascinating discoveries over the last 15 years. He'll share results of our studies of local areas such as Irish Canyon, Curry Canyon, and Mangini Ranch as well as our findings in the aftermath of the Morgan Fire. As we close out the journey, Denise Castro will give us a peek into the 2022 BioBlitz scheduled for this spring.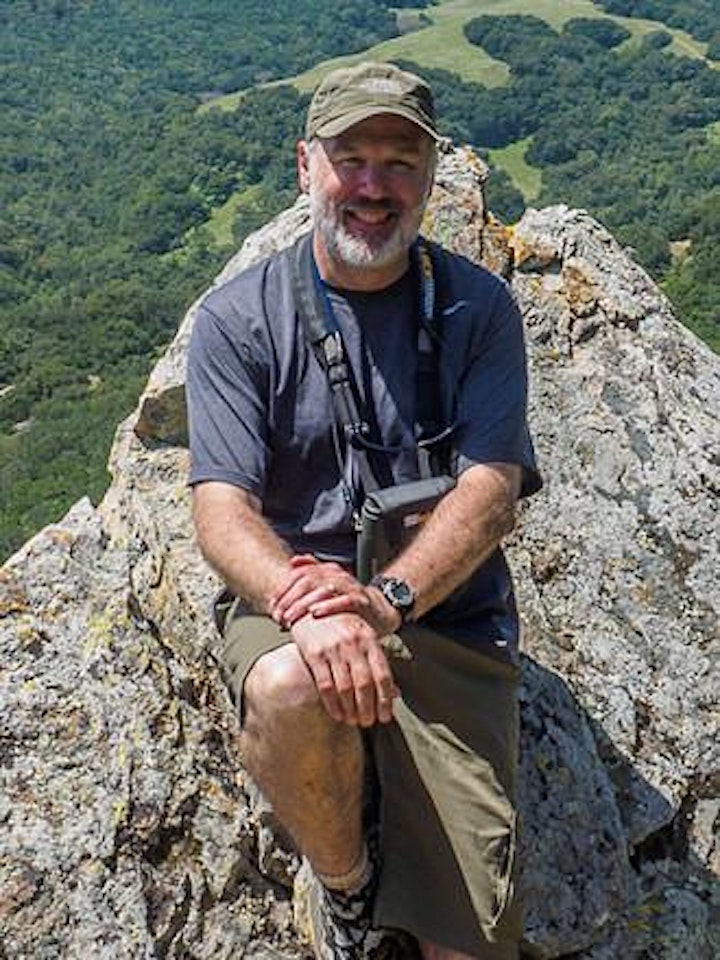 About the Guest Speaker
Scott is a freelance nature and conservation photographer whose passion is photographing the native plants, wildlife, and landscapes of the American West. Although his explorations have taken him from Alaska to Antarctica, the wild lands and parks surrounding Mount Diablo remain his favorite photo locations. He strives to be a naturalist first and a photographer second, and believes that the best way to become a better nature photographer is by improving your knowledge of natural history.
His images have appeared in many local, regional, and national publications including Bay Nature, Diablo Magazine, California Wild, Outdoor California, and in newspapers ranging from the San Francisco Chronicle to The New York Times. His images have also been used in several books, including Rare Birds of California, and Fifty Places to Go Birding Before You Die.
Scott's images are used by a number of nonprofit conservation and environmental organizations to support their conservation and land preservation efforts. He currently serves on the Board of Directors of Save Mount Diablo. Scott received the Diablo Magazine Threads of Hope award in 2007 in recognition of his volunteer efforts supporting land conservation.
If you have any questions about this presentation, please contact Denise Castro: dcastro@savemountdiablo.org